Card My Yard West LA
Hey West LA! My name is Julie – I'm a proud wife and mom to two of the sweetest kiddos and I am thrilled to bring Card My Yard to our community. I have lived in West LA for over 20 years and I am grateful for everything our area has to offer – sunshine, beaches, and good eats! I love cooking, working out, trying new restaurants and spending quality time with family and friends. Card My Yard West LA is ready to spread joy throughout the community and we look forward to celebrating your special occasion.
A Card My Yard greeting is the perfect gift for birthdays, graduations, anniversaries and celebrations of any size. We are a full-service yard sign rental company – you book the order and we take care of the rest.
Happily serving the following zip codes: 90045, 90230, 90232, 90066, 90405, 90293, and 90245.
This is an independently owned and operated franchise licensed by Card My Yard Franchising, LLC.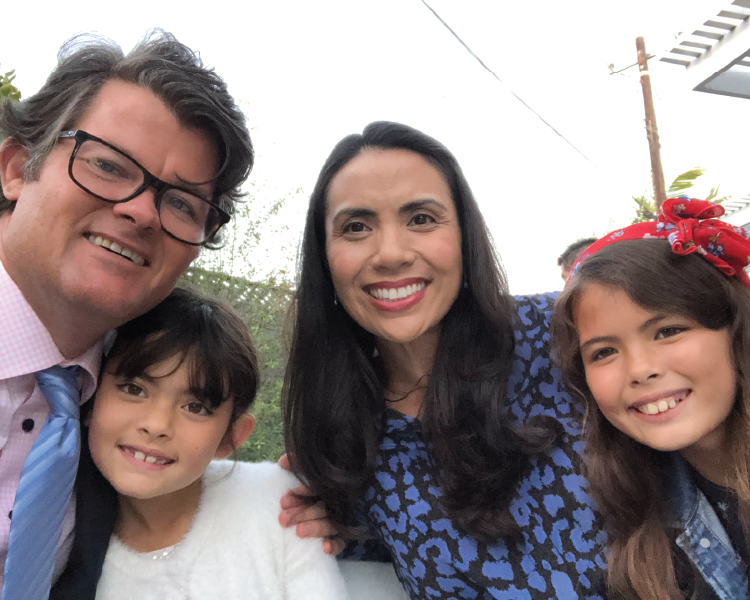 Choose Your Product
Fonts
(Hover for name)
Bright Blue Happy Birthday
Multicolor Glitter Happy Birthday-Girl
Multicolor Happy Birthday-Boy
Multicolor Happy Birthday-Girl
Purple Glitter Happy Birthday
Royal Blue Happy Birthday
Silver Glitter Happy Birthday
Graphics
(Hover for name)
Balloon: Silver- Double Digits
Balloon: Silver- Teen Scene
Birthday Cake: 2 Tier yellow-Red
Birthday Cake: 3 Tier Orange Green Pink Cake with Blue Base
Birthday Cake: 3 tier- pink, green blue
Birthday Cake: Gold Glitter and Black
Birthday Cake: HBD Chocolate
Birthday Cake: Strawberry w/ sprinkles
Birthday Party Hat: Black and Gold
Birthday Party Hat: Black and Gold Triangle
Birthday Party Hat: Blue-Teen Scene
Birthday Party Hat: Multi Color Argyle
Birthday: Party Popper Blk/Silver- Left
Birthday: Party Popper Blk/Silver- Right
Birthday Present: Blue on Blue Dots with Red Bow
Birthday Present: Blue- Red stripes
Birthday Present: Multicolor Boy
Birthday Present: Multicolor Girl
Birthday Present: Purple Stars
Birthday Present: Red and Gold Bow
Birthday Present: Red with Blue dots
Birthday Present: Turquoise polka dot with pink bow
Character: Princess Castle
Character: Sesame Street - Cookie Monster
Character: Sesame Street - Elmo
Character: Star Wars - Baby Yoda in Hover Pod
Character: Star Wars - Darth Vader
Clothing/Accessories: Pink Glitter Princess Crown
Emoji: Party Blower - Girl
Fireworks: Black and Silver
Fireworks: Red, White & Blue
Flower: Pale Pink with Petals
Food: Cupcake - Colorful Sprinkles
Game: Among Us Certified Imposter
Game: Game Controller: Black
Grad Cap: w/ Gold Diploma
Grad Cap: w/ Silver Diploma
Graduation: Congrats Grad Circle- gold
Graduation: Congrats Graduate- black circle
Graduation: Diploma - Gold
Graduation: Diploma - Silver
Graduation: Graduate- Female
Graduation: Graduate- Male
Movie/Theater: Theatre Mask
Religious: Bar Mitzvah Silver
Religious: Bat Mitzvah Silver
Religious: Mazel Tov Silver
School: We Missed You Chalkboard
Speech Bubble: Honk- blue
Speech Bubble: Sweet 16 Burst
Sport: Skateboard- Flames
Transportation: Blue Red Monster Truck
Transportation: Euro Sports Car
Transportation: New Driver Sign
Transportation: Yellow Red Monster Truck
Addons
(Hover for name)
SUPER CAKE - 3 Tier Blue, Bright Blue, Yellow
SUPER CAKE - Unicorn Cake
SUPER FRAME - RAINBOW BURST