Card My Yard Tacoma-East
I am married to Rich and we have two wonderful children, Gabe (21) and Gracie (17). I was born and raised in Western Washington where we currently live. I love helping people and making others happy, so I knew this was the path for me! Proud to serve: 98001, 98002, 98047, 98092, 98354, 98371, 98372, 98374, 98390, 98391, 98373, 98360 and 98321.
A Card My Yard yard greeting is the perfect gift for birthdays, graduations, anniversaries and celebrations of any size. We are a full service yard sign rental company - you book the order and we take care of the rest.
This is an independently owned and operated franchise licensed by Card My Yard Franchising, LLC.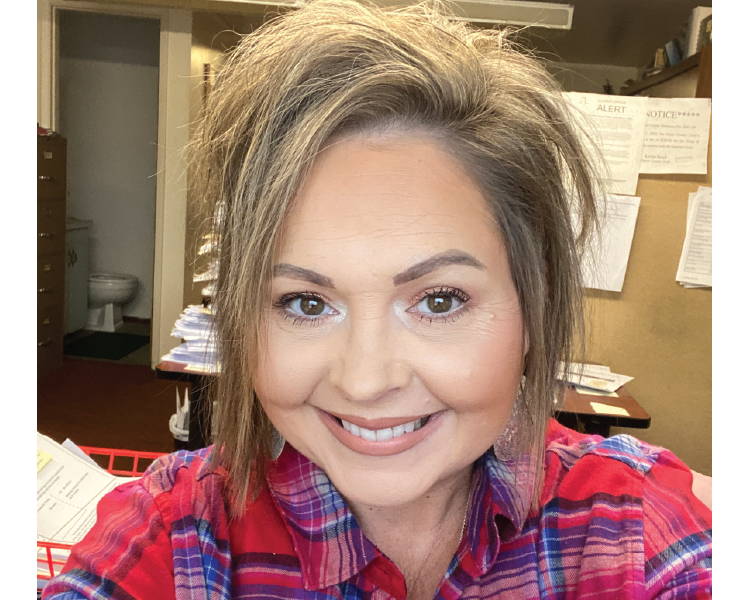 Choose Your Product
Fonts
(Hover for name)
Blue Glitter Happy Birthday
Bright Blue Happy Birthday
Multicolor Happy Birthday-Boy
Multicolor Happy Birthday-Girl
Pink Glitter Happy Birthday
Silver Glitter Happy Anniversary
Silver Glitter Happy Birthday
Graphics
(Hover for name)
America: United States Air Force
America: United States Army
America: United States Marines
America: United States Navy
Baby: Baby Blocks Pink & Blue
Baby: Moon and Stars Circle
Birthday Cake: 16th Blue Red Yellow Cake
Birthday Cake: 2 Tier yellow-Red
Birthday Cake: 3 Layer Black and Silver
Birthday Cake: 3 tier- pink, green blue
Birthday Cake: Gold Glitter and Black
Birthday Cake: HBD Chocolate
Birthday Cake: Strawberry w/ sprinkles
Birthday Present: Black/Silver Chevron
Birthday Present: Black with Gold Glitter Bow/Stars
Birthday Present: Blue- Red stripes
Birthday Present: Multicolor Boy
Birthday Present: Multicolor Girl
Birthday Present: Pink & Gold
Birthday Present: Pink Stars
Birthday Present: Pink with Silver stars
Birthday Present: Pink with Turquoise Tag
Birthday Present: Royal Blue with Green Glitter Bow/Stars
Character: Captain America
Character: Fairy - Green w/ Pink wings
Character: Harry Potter - Hermoine
Character: Ice Princess - Elsa
Character: Mouse Ears - Mickey
Character: Mouse Ears- Minnie
Character: Paw Patrol: Chase
Character: Star Wars - Darth Vader
Character: Star Wars - Yoda
Christmas: Ornament Hear- Red
Christmas: Rudolph the Reindeer
Clothing/Accessories: Basketball Shoe
Clothing/Accessories: LV Style Handbag
Clothing/Accessories: Make Up Bag
Clothing/Accessories: Nail Polish
Clothing/Accessories: Pink Glitter Princess Crown
Clothing/Accessories: Shopping Bag - Pink
Clothing/Accessories: Turquoise Citrus Sunglasses
Emoji: Party Blower - Girl
Fireworks: Bright Blue/silver
Fireworks: Royal Blue and Silver
Flowers: Succulents - Turquoise Pot
Food: Cupcake - Colorful Sprinkles
Food: Pink Sundae with Candy & Star Sprinkles
Game: Fortnite #1 Victory Royale
Game: Game Controller: Black
Grad Cap: w/ Gold Diploma
Grad Cap: w/ Silver Diploma
Graduation: Congrats Grad Circle- gold
Graduation: Congrats Grad Circle- silver
Graduation: Diploma - Gold
Graduation: Diploma - Silver
Graduation: Gold 2021 with Grad Cap
Graduation: Gold '21 with Grad Cap
Graduation: GRAD Square Stacked - Royal and Gold
Graduation: GRAD Square Stacked- silver/blue
Graduation: Silver 2021 with Grad Cap
Graduation: Silver '21 with Grad Cap
HAIR CARE: Hair Tools Circle
Home: Gardening Wheelbarrow
Home: Wheel Barrow of Flowers
Music: Microphone - Black
Other Graphic: Princess Castle
Other Graphics: Disco Ball
Other Graphic: Smile Tooth
Outdoors: Deer on Mountain
Outdoors: Go Outside Bear
Pennant - UW (University of Washington)
Pennant - Washington State University
School: School Supply Heart
Sport: Gymnast Silhouette
Sport: Seattle Mariners Jersey & Hat
Sport: Seattle Seahawks Football Jersey
Technology: Camera - Black
Technology: Laptop - Blue Screen
Transportation: Airplane- blue
Transportation: Blue Red Monster Truck
Transportation: Camping Trailer
Transportation: Car Keys- Large
Transportation: Cement Truck
Transportation: Checkered Flag
Transportation: Driver's License
Transportation: Euro Sports Car
Transportation: Jeep - Black
Transportation: Jeep - Pink
Transportation: Jet Airline
Transportation: Speed Boat
Transportation: Surf Truck
Transportation: Tractor - RED
Transportation: Vintage Surf Truck
Addons
(Hover for name)
SUPER BIRTHDAY: HAPPY BIRTHDAY Multi Colored Stars
SUPER BIRTHDAY: HAPPY BIRTHDAY Script - White Gold & Black
SUPER SIGN: Grad Cap- Gold