Card My Yard Shaker Heights
Welcome! My name is Kelly and I live in Shaker Heights with my husband and three daughters. I'm a former elementary school teacher and nanny who loves to be creative and never forgets a birthday! I'm thrilled to spread joy with Card My Yard to my neighborhood and the surrounding Heights area. Creating smiles and celebrating life's special occasions is my goal with CMY Shaker Heights. As a lifelong Clevelander, I am grateful and eager to serve zip codes 44106, 44118, 44120, 44121, 44128 and 44143. Thank you for allowing me to be part of your memorable milestones!
A Card My Yard yard greeting is the perfect gift for birthdays, graduations, anniversaries and celebrations of any size. We are a full service yard sign rental company - you book the order and we take care of the rest.
This is an independently owned and operated franchise licensed by Card My Yard Franchising, LLC.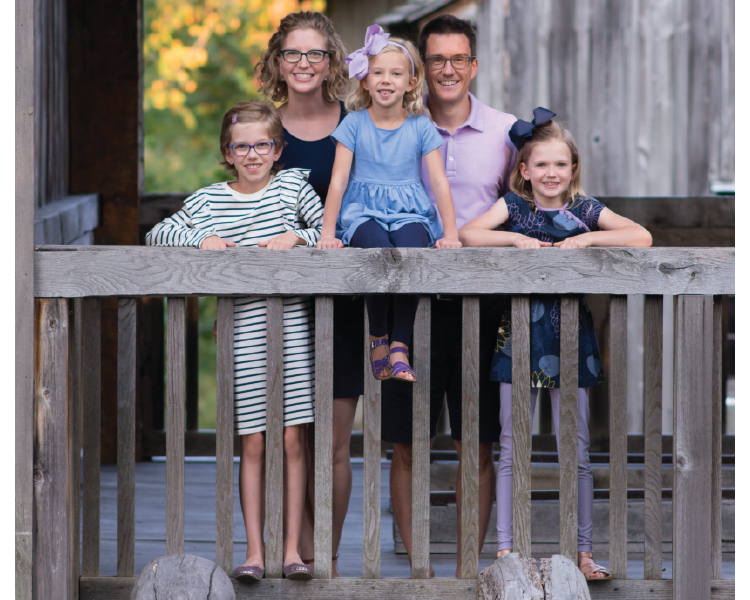 Choose Your Product
Fonts
(Hover for name)
Bright Blue Happy Birthday
Multicolor Glitter Happy Birthday-Girl
Multicolor Happy Birthday-Boy
Multicolor Happy Birthday-Girl
Silver Glitter Happy Birthday
Graphics
(Hover for name)
Animal: Unicorn with Balloon
Baby: Baby Footprints Circle - Blue
Baby: Baby Footprints Circle - Pink
Birthday Cake: 2 Tier yellow-Red
Birthday Cake: 3 Layer Black and Silver
Birthday Cake: 3 Tier Blue, BrightBlue, Yellow Cake
Birthday Cake: 3 tier- pink, green blue
Birthday Cake: Glitter Girl 3 Layer Cake 4 Candles
Birthday Cake: Gold Glitter and Black
Birthday Cake: GREEN BLUE STAR CANDLES
Birthday Cake: HBD Chocolate
Birthday Cake: Pink and turquoise w/ Yellow star candles
Birthday Cake Slice: Girl
Birthday Cake: Strawberry w/ sprinkles
Birthday Cake: Unicorn Cake
Birthday Cake: Yellow Dot
Birthday Party Hat: Black and Gold Triangle
Birthday Party Hat: Double Digits
Birthday Party Hat: Pink-Double Digits
Birthday Present: Black/Silver Chevron
Birthday Present: Black with Gold bow
Birthday Present: Black with Gold Glitter Bow/Stars
Birthday Present: Blue Green
Birthday Present: Blue- Red stripes
Birthday Present: Bright Blue with Pink and Yellow Stars
Birthday Present: Bright Blue with Purple Glitter Bow/Stars
Birthday Present: Green and Silver Bow
Birthday Present: Multicolor Boy
Birthday Present: Multicolor Girl
Birthday Present: Pink and Turquiose Polka Dot
Birthday Present: Pink & Gold
Birthday Present: Pink Orange & Yellow Stripe
Birthday Present: Pink with Silver stars
Birthday Present: Red and Gold Bow
Character: Girl Scout - African American
Character: Girl Scout Girl
Character: Harry Potter - Hermoine
Character: Mermaid: African American
Character: Mermaid - Red Head Swimming
Character: Star Wars - Darth Vader
Christmas: Rudolph the Reindeer
Christmas: Santa Stop Here Sign
Clothing/Accessories: Basketball Shoe
Clothing/Accessories: LV Style Handbag
Clothing/Accessories: Make Up Bag
Clothing/Accessories: Pink Glitter Princess Crown
Emoji: Party Blower - Girl
Emoji: Pink Heart Eye Emoji
Fireworks: Black and Silver
Fireworks: Bright Blue/silver
Fireworks: Red and Silver
Fireworks: Red, White & Blue
Flower: Bright Pink with Petals
Flower: Pink Bouquet Yellow Bow
Food: Cupcake - Blue with Chocolate
Food: Cupcake - Colorful Sprinkles
Food: Pink Sundae with Candy & Star Sprinkles
Game: Game Controller: Black
Game: Play Station Game Controller - BLACK
Grad Cap: w/ Gold Diploma
Grad Cap: w/ Silver Diploma
Graduation: Congrats Grad Circle- gold
Graduation: Congrats Grad Circle- silver
Graduation: Diploma - Gold
Graduation: Diploma - Silver
Graduation: Gold Circle - Graduate
Graduation: Graduate- Female
Graduation: Graduate- Male
Graduation: Silver Circle: Graduate
Graduation: Worth the Hassle - Gold
Graduation: Worth the Hassle - Silver
Home: Wheel Barrow of Flowers
Movie/ Theater: Movie Clapboard
Music: Microphone - Black
Nature: Silver 8 Arm Snowflake
Pennant - Cleveland Heights Raiders
Pennant - Shaker Heights Raiders
Religious: Bar Mitzvah- Blue
Religious: Bar Mitzvah Silver
Religious: Bat Mitzvah- Pink
Religious: Bat Mitzvah Silver
Religious: Cross - black and white
Religious: Mazel Tov Silver
School: Backpack/school supplies- Blue
School: Kids Holding Hands
School: Tower of Text Books
Speech Bubble: Best Dad Ever (Blue Circle)
Speech Bubble: Best Mom Ever (Pink)
Sport: Cleveland Browns Football Jersey
Sport: Gymnast Silhouette
Sport: Running Shoes Pink
Technology: Camera - Black
TOYS: Pop It - Rainbow Drink
TOYS: Pop It - Rainbow Heart
Transportation: Car Keys- Large
Transportation: Driver's License
Transportation: Excavator
Transportation: Tractor - Green
TV Shows: The Golden Girls
Addons
(Hover for name)