Card My Yard Salt Lake City
Hi there! My name is April Quinn, and I am so excited to bring Card My Yard to Salt Lake City! I am a preschool teacher, wife of 13 years to an amazing man and father to our 3 awesome kids. We have a grown son who's off at college and a giant Bernese puppy. I'm originally from Baltimore, grew up in Atlanta, lived in Austin for 7 years, and now call Utah home. Moving can be scary, but I strongly feel that God has led us to each of these places for a reason. "So do not fear, for I am with you; do not be dismayed, for I am your God." Isaiah 41:10, is my favorite bible verse for that very reason! I have a degree from the University of Georgia (Go Dawgs!) and through our friends in SLC, we have become Utes fans as well. Card My Yard is such a fun company, that helps make life's special moments EXTRA special. We can help you celebrate birthdays, new babies, baptisms, missionaries returning home, our thanks to veterans, weddings, anniversaries, graduations, and new homes. I can help advertise your business, add attraction to your home on the market, celebrate a holiday, show your school spirit or do your promposal! It will definitely be something you and your family won't forget! Celebrating LIFE in SLC since 2017. This is an independently owned and operated franchise licensed by Card My Yard Franchising, LLC.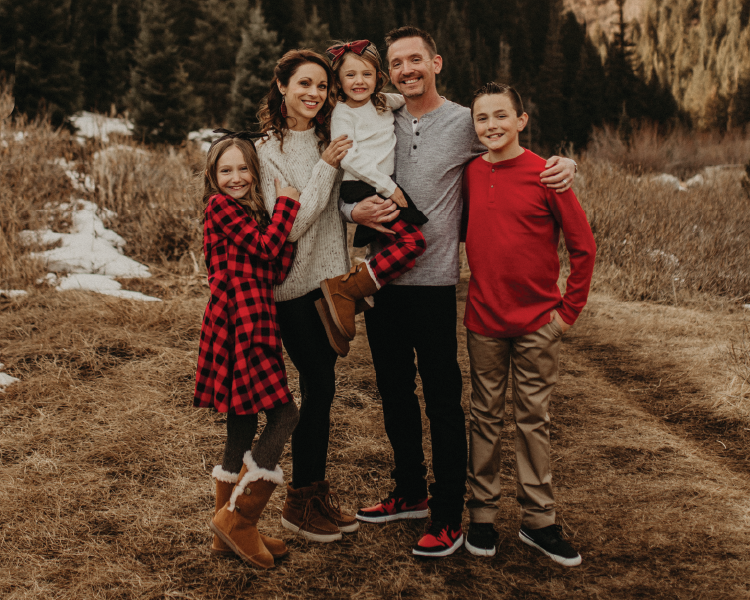 Choose Your Product
Fonts
(Hover for name)
Black Glitter Happy Birthday
Bright Blue Happy Birthday
Mermaid Happy Birthday - Purple Blue
Multicolor Glitter Happy Birthday-Girl
Multicolor Happy Birthday-Boy
Multicolor Happy Birthday-Girl
Pink & Blue Chevron Block Happy Birthday
Royal Blue Block Happy Birthday
Silver Glitter Happy Anniversary
Silver Glitter Happy Birthday
Tropical Flamingo Happy Birthday
Graphics
(Hover for name)
Animal: Unicorn Head Small
Birthday Cake: 2 Tier yellow-Red
Birthday Cake: 3 tier- pink, green blue
Birthday Present: Blue- Red stripes
Birthday Present: Blue & Yellow Striped
Birthday Present: Multicolor Girl
Birthday Present: Pink with Silver stars
Birthday Present: Red and Silver Bow
Birthday Present: Turquoise polka dot with pink bow
Character: Baby Yoda in Hover Pod
Character: Mouse Ears - Mickey
Character: Star Wars - Darth Vader
Christmas: Christmas Tree
Christmas: Gingerbread Boy
Christmas: Gingerbread Girl
Christmas: Stacked Presents
Clothing/Accessories: Crown
Clothing/Accessories: Tutu
Emoji: Party Blower - Girl
Flower: Bright Pink with Petals
Flower: Pale Pink with Petals
Game: Game Controller: Black
Grad: Congrats Graduate- black circle
Grad: Congrats Graduate w/ Silver Diploma
Graduation: Black 2021 with Grad Cap
Graduation: Gold 2021 with Grad Cap
Graduation: Silver 2021 with Grad Cap
Halloween: Skull and Crossbones
Home: Wheel Barrow of Flowers
MOVIE/ Theater: Genie Bottle
Movie/ Theater: Movie Clapboard
Music: Microphone - Black
Other Graphic: Missionary- Elder
Other Graphic: Missionary- Sister
Other Graphic: Princess Castle
Religious: Salt Lake City- CTR
School: Crayon Frame (No Words)
School Graphic: Painters Palette
School: School Bus Cut Out
School: Stack of Books with Worm
Speech Bubble: Best Dad Ever (Black)
Speech Bubble: Best Mom Ever (Pink)
Speech Bubble: Celebrate- gold
Speech Bubble: Celebrate- silver
Speech Bubble: Comic -"BOOM"
Speech Bubble: Comic-"POW"
Speech Bubble: Comic-"WOW"
Speech Bubble: Congrats- Gold
Speech Bubble: Congrats- Silver
Speech Bubble: Honk- blue
Speech Bubble: Honk- pink
Speech Bubble: It's Your Day
Speech Bubble: Purple/White Happy Birthday Script
Speech Bubble: SURPRISE! Boy
Speech Bubble: SURPRISE! Girl
Speech Bubble: Sweet 16 Burst
Sport: Gymnast Silhouette
Sport: Horse- Drassage Rider
Transportation: Airplane - Black
Transportation: Camping Trailer
Transportation: Car Keys- Large
Transportation: Construction Cone
Transportation: Driver's License
Transportation: Excavator
Transportation: Garbage Truck
Transportation: New Driver Sign
Addons
(Hover for name)
Light My Yard with LED Lights
SUPER BIRTHDAY: HAPPY BIRTHDAY Rainbow
SUPER CAKE - Unicorn Cake
SUPER PARTY HAT- blue with red top
SUPER PILE OF PRESENTS - Girl