Card My Yard Princeton
Hi, I'm Tiziana Masi and I am beyond excited to celebrate with Princeton, Pennington and Hopewell! I believe in spreading JOY and creating memories. Please browse our fonts and graphics. Any questions, please do not hesitate to reach out! I cannot wait to help you celebrate!!
A Card My Yard yard greeting is the best gift for birthdays, graduations, anniversaries, birth announcements and more. We are a full service yard sign rental company - you book the order and we take care of the rest.
Currently only servicing 08534, 08525, 08540 due to flooding from Hurricane Ida.
This is an independently owned and operated franchise licensed by Card My Yard Franchising, LLC.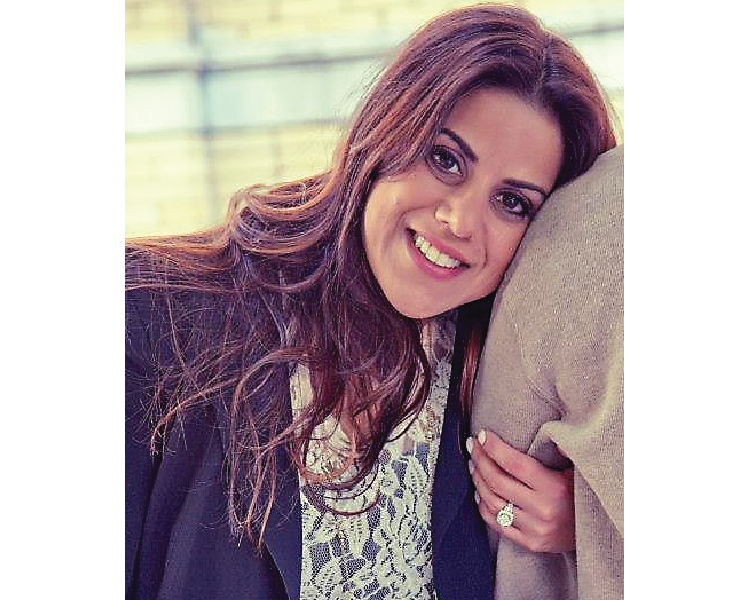 Choose Your Product
Fonts
(Hover for name)
Black Glitter Happy Birthday
Black & Gold Chevron Happy Birthday
Bright Blue Happy Birthday
Multicolor Glitter Happy Birthday-Girl
Multicolor Happy Birthday-Girl
Pink Glitter Happy Birthday
Rainbow Chevron Happy Birthday
Royal Blue Happy Birthday
Silver Glitter Happy Anniversary
Silver Glitter Happy Birthday
Graphics
(Hover for name)
Animal: Walking Paw Prints
Balloon: Silver- Double Digits
Birthday: Birthday Glasses Blue
Birthday: Birthday Glasses Pink
Birthday Cake: 2 Tier yellow-Red
Birthday Cake: 3 tier- pink, green blue
Birthday Cake: 3 tier- Red, Blue, Yellow
Birthday Cake: 4 Tiered Pink and Turquoise
Birthday Cake: Gold Glitter and Black
Birthday Cake: HBD Chocolate
Birthday Cake: Pink and turquoise w/ Yellow star candles
Birthday Cake Slice: Girl
Birthday Cake: Strawberry w/ sprinkles
Birthday Cake: Unicorn Cake
Birthday: Over the Hill 40
Birthday Party Hat: blue and red
Birthday Party Hat: Blue-Teen Scene
Birthday Party Hat: Multi Color Argyle
Birthday Party Hat: Pink Blue Stripe
Birthday Party Hat: Pink- Teen Scene
Birthday: Party Popper Blk/Silver- Left
Birthday: Party Popper Blk/Silver- Right
Birthday Present: Black with Gold Glitter Bow/Stars
Birthday Present: Blue- Red stripes
Birthday Present: Multicolor Boy
Birthday Present: Multicolor Girl
Birthday Present: Pink with Blue Glitter Bow/Stars
Birthday Present: Red with Black Bow
Birthday Present: Red with Blue Glitter Bow/Stars
Birthday Present: Turquoise polka dot with pink bow
Birthday Present: Yellow Red White Dots Blue Bow
Character: Mermaid: Hot Pink
Character: Princess Castle
Character: Star Wars - Yoda
Christmas: Elf on the Shelf Boy
Christmas: Ornament Heart- Red
Christmas: Ornament- Red & Green Stripe
Christmas: Santa in the Chimney
Clothing/Accessories: Make Up Bag
Fireworks: Bright Blue/silver
Fireworks: Red and Silver
Fireworks: Red, White & Blue
Fireworks: Royal Blue and Silver
Food: Cupcake - Colorful Sprinkles
Game: Among Us Shhh Imposter
Game: Game Controller: Black
Game: Play Station Game Controller - BLACK
Grad Cap: w/ Gold Diploma
Grad Cap: w/ Silver Diploma
Graduation: Congrats Grad Circle- silver
Graduation: Congrats Graduate w/ Gold Diploma
Graduation: Congrats Graduate w/ Silver Diploma
Graduation: Diploma - Silver
Graduation: Graduate- Female
Graduation: Graduate- Male
Movie/ Theater: Movie Clapboard
Movie/Theater: Theatre Mask
Music: Microphone - Black
Pennant - Rider University
Pennant - TCNJ (The College of New Jersey)
Religious: Bar Mitzvah- Gold
Religious: Bat Mitzvah- Gold
Religious: Mazel Tov Silver
School: Books and School Supply Stack
Speech Bubble: Sweet 16 Burst
Sport: Karate Kick Silhouette
Sport: Soccer Silhouette- Female
Sport: Soccer Silhouette- male
Transportation: Construction Cone
Transportation: Excavator
Transportation: Firetruck
Valentines: I LOVE U - Pink
Addons
(Hover for name)
SUPER BIRTHDAY: HAPPY BIRTHDAY Multi Colored Stars
SUPER CAKE - 3 Tier Blue, Bright Blue, Yellow
SUPER CAKE - 3 Tier Blue, Orange, Yellow
SUPER CAKE - Gold & Black
SUPER CAKE - Unicorn Cake
SUPER PILE OF PRESENTS - Pink Multi Color
SUPER PILE OF PRESENTS - Red Multi Color