Card My Yard North Hills
My I'm Joann and I grew up North of Pittsburgh in Gibsonia. I've lived in NYC, traveled the United States and lived in Europe for a couple of years, but Pittsburgh is home. I am an Instructor/Owner of IM=X Pilates Studio in Wexford. My husband Brad and I raise our 3 kids in the Pine-Richland School District. I am so excited to bring Card My Yard to the North Pittsburgh area and I can't wait to be a part of your special celebrations!
Proud to serve: 15024, 15051, 15076, 15084, 15101, 15116, 15223, 15229, 15237 and 15238
A Card My Yard yard greeting is the best gift for birthdays, graduations, anniversaries, birth announcements and more. We are a full service yard sign rental company - you book the order and we take care of the rest.
This is an independently owned and operated franchise licensed by Card My Yard Franchising, LLC.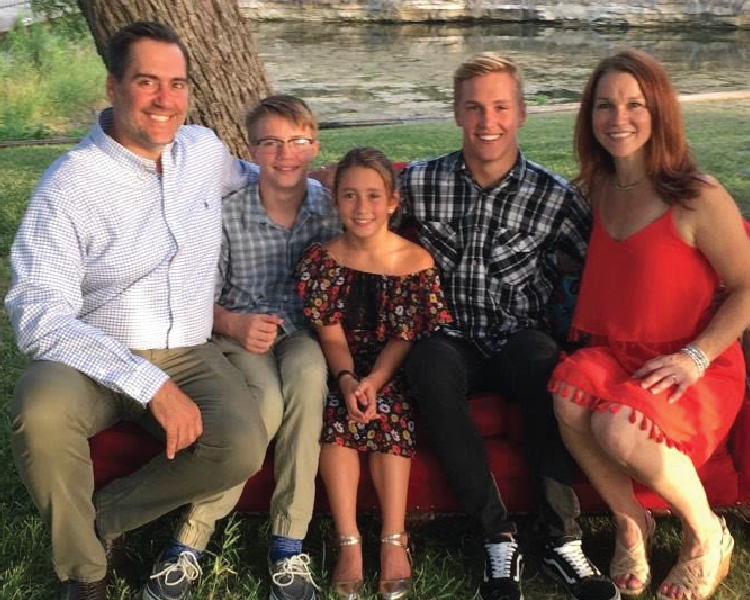 Choose Your Product
Fonts
(Hover for name)
Bright Blue Happy Birthday
Multicolor Happy Birthday-Boy
Multicolor Happy Birthday-Girl
Pink Polka Dot Happy BIrthday
Royal Blue Happy Birthday
Silver Glitter Happy Birthday
Graphics
(Hover for name)
Animal: Unicorn with Balloon
Birthday Cake: 2 Tier yellow-Red
Birthday Cake: 3 Tier Blue, BrightBlue, Yellow Cake
Birthday Cake: 3 tier- pink, green blue
Birthday Cake: 3 tier- purple, pink, yellow icing
Birthday Cake: 3 tier- Red, Blue, Yellow
Birthday Cake: Gold Glitter and Black
Birthday Cake: HBD Chocolate
Birthday Cake: Strawberry w/ sprinkles
Birthday Cake: Unicorn Cake
Birthday Present: Black with Gold bow
Birthday Present: Blue Green
Birthday Present: Blue- Red stripes
Birthday Present: Bright Blue with Pink and Yellow Stars
Birthday Present: Multicolor Boy
Birthday Present: Multicolor Girl
Birthday Present: Pink and Turquiose Polka Dot
Birthday Present: Pink with Silver stars
Birthday Present: Purple with Pink Glitter Bow/Stars
Christmas: Christmas Tree
Christmas: Santa with sack
Clothing/Accessories: Make Up Bag
Clothing/Accessories: Pink Glitter Princess Crown
Emoji: Party Blower - Girl
Fireworks: Black and Silver
Flower: Daisy with Ladybug
Food: Cupcake - Colorful Sprinkles
Game: Game Controller: Black
Grad Cap: w/ Gold Diploma
Grad Cap: w/ Silver Diploma
Graduation: Congrats Graduate w/ Gold Diploma
Graduation: Congrats Graduate w/ Silver Diploma
Graduation: Diploma - Gold
Graduation: Diploma - Silver
Graduation: Pennant - College Bound
Halloween: Witch Cauldron
Movie/Theater: Theatre Mask
Other Graphic: Princess Castle
Sport: Golf Clubs - Bright Blue
Sport: Gymnast Silhouette
Sport: Karate Kick Silhouette
Transportation: Blue Red Monster Truck
Transportation: Car Keys- Large
Transportation: Driver's License
Transportation: Excavator
Transportation: Indy Race Car
Transportation: Motorcycle- Blue and Black
Addons
(Hover for name)