Card My Yard Mt. Pleasant
Hi! My name is Joy McCune. I am a wife, mother and Jesus Lover! I have two amazing kiddos and my husband is truly my best friend and constant. We are originally from Oklahoma, but recently moved to the Lowcountry and are so happy to call Charleston home! We believe in spreading JOY and we are excited and honored to help families and businesses in our community celebrate the special moments in their life in a big way! We are a full service yard sign rental company and a perfect way to celebrate birthdays, anniversaries, birth announcements, graduations and so much more!
We are now serving the following zip codes: 29451, 29464, 29466, 29482, 29492. Don't see your zip code, but still interested in booking? Contact me and I will see how I can help!
A Card My Yard yard greeting is the perfect gift for birthdays, graduations, anniversaries and celebrations of any size. We are a full service yard sign rental company - you book the order and we take care of the rest.
This is an independently owned and operated franchise licensed by Card My Yard Franchising, LLC.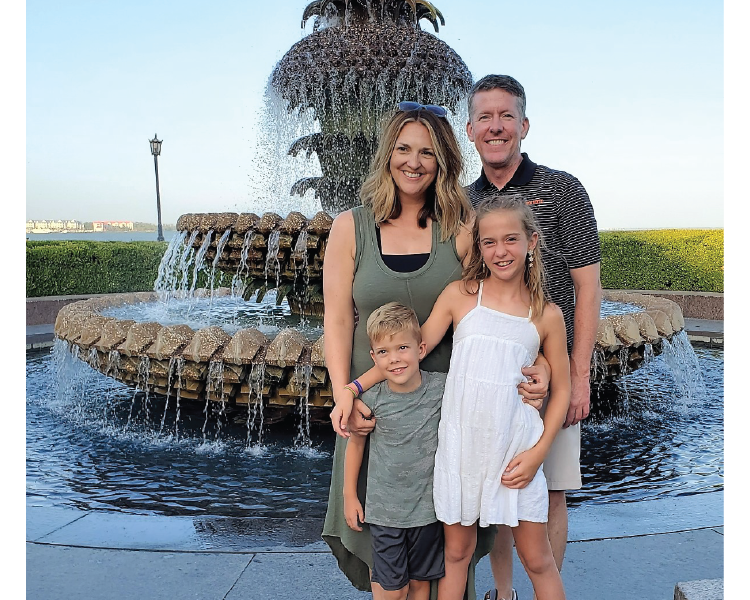 Choose Your Product
Fonts
(Hover for name)
Bright Blue Happy Birthday
Multicolor Happy Birthday-Girl
Royal Blue Happy Birthday
Silver Collegiate Congrats
Graphics
(Hover for name)
Animal: Flamingo w/ Sunglasses
Birthday Cake: 2 Tier yellow-Red
Birthday Cake: 3 tier- pink, green blue
Birthday Cake: Gold Glitter and Black
Birthday Cake: GREEN BLUE STAR CANDLES
Birthday Cake: HBD Chocolate
Birthday Cake Slice: Girl
Birthday Cake: Strawberry w/ sprinkles
Birthday Cake: Yellow Dot
Birthday Party Hat: Black and Gold
Birthday Party Hat: Blue-Teen Scene
Birthday Party Hat: Double Digits
Birthday Party Hat: Multi Color Argyle
Birthday Party Hat: Pink-Double Digits
Birthday Party Hat: Pink- Teen Scene
Birthday: Party Popper Black and Gold- Left
Birthday: Party Popper Black and Gold- Right
Birthday: Party Popper Blk/Silver- Left
Birthday: Party Popper Blk/Silver- Right
Birthday Present: Black with Gold bow
Birthday Present: Blue- Red stripes
Birthday Present: Blue & Yellow Striped
Birthday Present: Bright Blue with Blue Glitter Bow/Stars
Birthday Present: Multicolor Boy
Birthday Present: Multicolor Girl
Birthday Present: Orange Horizontal Stripes Purple Bow
Birthday Present: Purple Argyle
Birthday Present: Purple with Pink Glitter Bow/Stars
Birthday Present: Turquoise with Stars, Pink Bow
Character: Captain America
Character: Clown Standing
Emoji: Party Blower - Girl
Fireworks: Black and Silver
Fireworks: Red, White & Blue
Flower: Pink & Purple Star
Game: Among Us Shhh Imposter
Game: Game Controller: Black
Grad Cap: w/ Silver Diploma
Graduation: Congrats Graduate Circle- Black & Green
Graduation: Congrats Graduate Circle- Black & Purple
Graduation: Congrats Graduate Circle- Black & Red
Movie/Theater: Movie Reel
School Graphic: Painters Palette
School Graphics: Books- no words
School Graphic: School Bus- full
Sport: Golf Clubs - Bright Blue
Sport: Gymnast Silhouette
Transportation: Airplane - Black
Transportation: Blue Red Monster Truck
Transportation: Bulldozer
Transportation: Car Keys- Large
Transportation: Golf Cart
Transportation: Yellow Red Monster Truck
Addons
(Hover for name)
SUPER BIRTHDAY: HAPPY BIRTHDAY Ombre Bright Blue to Green
SUPER CAKE - Unicorn Cake
SUPER FRAME - SILVER GLITTER
SUPER SIGN: HAPPY ANNIVERSARY Black and Gold