Card My Yard Mentor
Hello! Meg and Sam Sexton here! We opened up our Card My Yard franchise in September 2020 and love to spread joy and kindness locally. Meg works part-time in non-profit event planning and marketing while Sam works as a security network engineer. They always strived to open a 'side' business together and this was the perfect fit for their entrepreneurial spirits. They have four little boys - Connor, Cooper, Sawyer and Ty - who's college funds will be started because of this business! Spreading kindness, celebrating life events in a BIG way, and engaging in their community is always their top priority with Card My Yard Mentor.
Proud to serve: 44024, 44060, 44077, 44092, 44094 and 44095
A Card My Yard yard greeting is the best gift for birthdays, graduations, anniversaries, birth announcements and more. We are a full service yard sign rental company - you book the order and we take care of the rest.
This is an independently owned and operated franchise licensed by Card My Yard Franchising, LLC.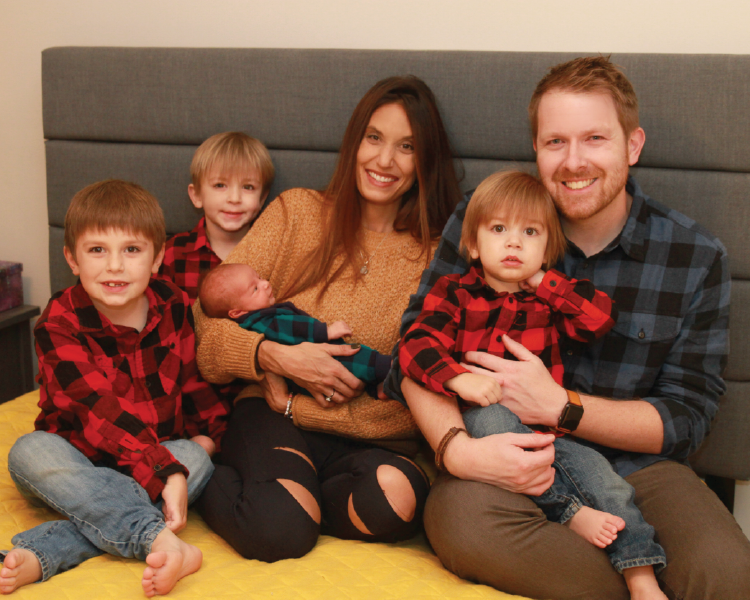 Choose Your Product
Fonts
(Hover for name)
BOO - Black/Orange Chevron
Bright Blue Happy Birthday
Multicolor Happy Birthday-Girl
Silver Glitter Happy Birthday
Graphics
(Hover for name)
Baby: Baby Footprints Circle - Blue
Baby: Baby Footprints Circle - Pink
Birthday Cake: 2 Tier yellow-Red
Birthday Cake: 3 tier- pink, green blue
Birthday Cake: HBD Chocolate
Birthday Cake: Strawberry w/ sprinkles
Birthday Party Hat: Multi Color Argyle
Birthday: Party Popper Blk/Silver- Left
Birthday: Party Popper Blk/Silver- Right
Birthday Present: Blue- Red stripes
Birthday Present: Multicolor Girl
Character: Captain America
Christmas: Christmas Tree
Christmas: Elf on the Shelf Boy
Christmas: Heart Eye Santa
Clothing/Accessories: Crown
Clothing/Accessories: High Heels
Clothing/Accessories: Pink Glitter Princess Crown
Easter: Egg - Rainbow Dot
Emoji: Party Blower - Girl
Emoji: Pink Heart Eye Emoji
Fireworks: Red, White & Blue
Food: Cupcake - Colorful Sprinkles
Game: Play Station Game Controller - BLACK
Grad Cap: w/ Silver Diploma
Graduation: Black '21 with Grad Cap
Graduation: College Bound - Red
Graduation: Congrats Grad Circle- silver
Graduation: Graduate- Female
Graduation: Graduate- Male
Halloween: Witch Cauldron
School: Alarm Clock Books and Apple
School Graphic: Crimson Cardinal
Addons
(Hover for name)