Card My Yard Lynchburg
"Hi there! We are the Griffiths: Mark, Hollyn, Jackson and Olivia. We are so excited to bring Card My Yard to the Lynchburg area. My husband grew up here, but I am a native Texan. We moved to the area from Dallas and I immediately fell in love with the gorgeous mountains and wonderful community!!
We love to celebrate every little thing in our family and Card My Yard gives us the opportunity to celebrate with all of you. Nothing is too big or too small - Anniversaries, Birthdays, Babies, Engagements, Graduations, College Send-Offs, Congratulations, Back to School, Open Houses, Holiday Celebrations....or any other message that makes someone smile.
We are so excited to help you celebrate and spread a little bit of JOY throughout the Lynchburg Area! "Coming Soon to serve: 24501, 24502, 24503, 24504, 24550, 24551, 24556, 24588, 24515 and 24523
A Card My Yard yard greeting is the best gift for birthdays, graduations, anniversaries, birth announcements and more. We are a full service yard sign rental company - you book the order and we take care of the rest.
This is an independently owned and operated franchise licensed by Card My Yard Franchising, LLC.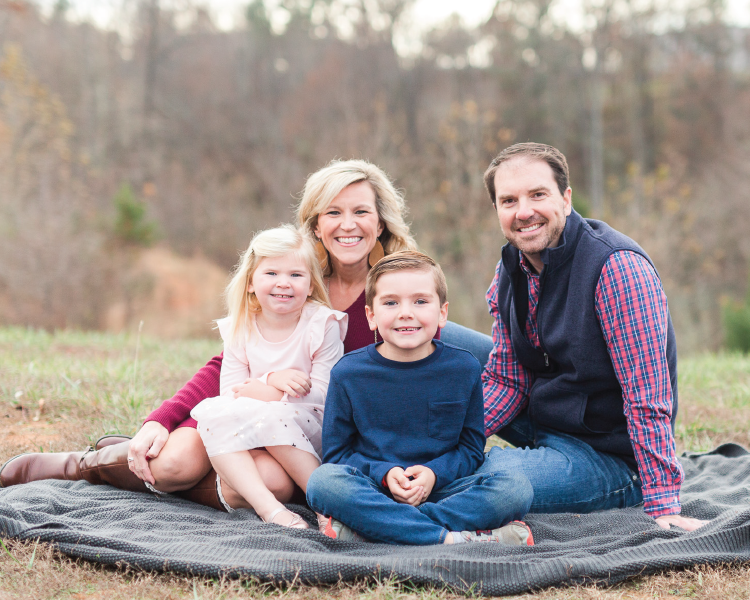 Choose Your Product
Fonts
(Hover for name)
BOO - Black/Orange Polka Dot
Bright Blue Happy Birthday
Multicolor Happy Birthday-Boy
Multicolor Happy Birthday-Girl
Royal Blue Happy Birthday
Graphics
(Hover for name)
Birthday Cake: 2 Tier yellow-Red
Birthday Cake: 3 Tier Orange Green Pink Cake with Blue Base
Birthday Cake: 3 tier- pink, green blue
Birthday Cake: HBD Chocolate
Birthday Party Hat: blue and red
Birthday Party Hat: Pink with Polkadots
Birthday Present: Black and Gold Chevron
Birthday Present: Blue on Blue Dots with Red Bow
Birthday Present: Blue- Red stripes
Birthday Present: Multicolor Boy
Birthday Present: Multicolor Girl
Birthday Present: Pink with Blue Glitter Bow/Stars
Birthday Present: Pink with Silver stars
Birthday Present: Purple with Pink Glitter Bow/Stars
Birthday Present: Yellow Red White Dots Blue Bow
Character: Mouse Ears - Mickey
Christmas: Christmas Tree
Christmas: Heart Eye Santa
Christmas: Nativity Scene
Christmas: Rudolph the Reindeer
Christmas: Santa in the Chimney
Christmas: Snow Globe w/ Snowman
Clothing/Accessories: Crown
Fireworks: Red and Silver
Food: Cupcake - Colorful Sprinkles
Game: Game Controller: Black
Grad Cap: "Class Of"- Black
Grad Cap: w/ Gold Diploma
Grad Cap: w/ Silver Diploma
Graduation: Congrats Graduate- black circle
Graduation: Diploma - Silver
Graduation: Grad cap on books
Graduation: Graduate- Female
Graduation: Graduate- Male
Graduation: Senior Friends- Black
Halloween: Orange Green Slime Monster
Movie/Theater: Theatre Mask
Pennant - JMU (James Madison University)
Pennant - LU Flames (Liberty University Flames)
Pennant - Virginia Tech Hokies
School: Backpack/school supplies- Blue
Speech Bubble: Time to Celebrate- Blue
Addons
(Hover for name)
Light My Yard with LED Lights
SUPER BIRTHDAY: HAPPY BIRTHDAY Multi Colored Stars
SUPER FRAME - LARGE RAINBOW DOT
SUPER PILE OF PRESENTS - Pink Multi Color
SUPER PILE OF PRESENTS - Red Multi Color
SUPER SIGN: HAPPY ANNIVERSARY Black and Gold