Card My Yard Lakewood
Hey! We're the Longsdorf's! Nicolle, James, and our kids, Brooklynne, Donovan, Adrian, and Peyton. We are a big family that loves to be together, doing the things that bring us joy! We spend our time cooking, traveling, playing sports, and enjoying the great outdoors of beautiful Colorado. We are so excited to bring Card My Yard to Lakewood and the surrounding areas!! We can't wait to help you celebrate all of the moments that make your life special!
Now Serving: 80214, 80215, 80212, 80033, 80226, 80228, 80227, 80232 and 80401.
A Card My Yard yard greeting is the perfect gift for birthdays, graduations, anniversaries and celebrations of any size. We are a full service yard sign rental company - you book the order and we take care of the rest.
This is an independently owned and operated franchise licensed by Card My Yard Franchising, LLC.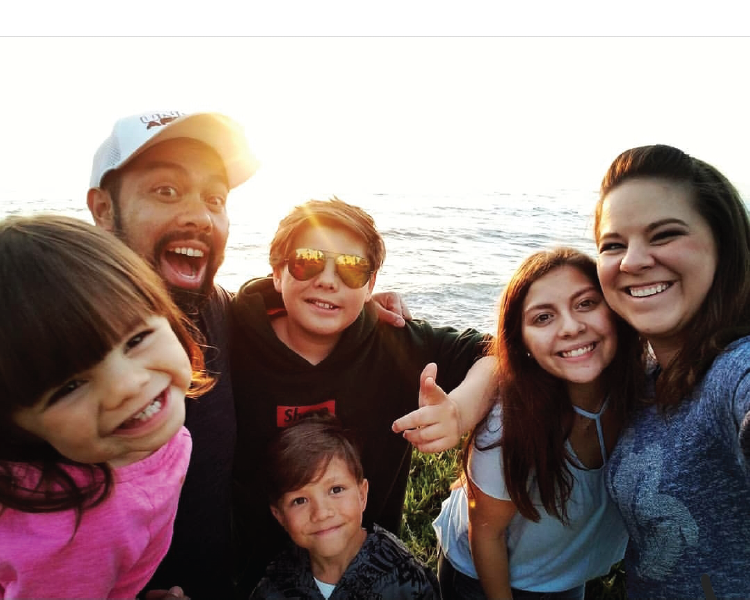 Choose Your Product
Fonts
(Hover for name)
Bright Blue Happy Birthday
Mermaid Happy Birthday - Champagne
Multicolor Happy Birthday-Girl
Pink Glitter Happy Birthday
Rainbow Sequin Happy Birthday
Silver Glitter Happy Birthday
Graphics
(Hover for name)
America: United States Army
Animal: Orange Dinosaur with Blue Gift
Animal: Unicorn Head Small
Birthday Cake: 2 Tier yellow-Red
Birthday Cake: 3 Layer Black and Silver
Birthday Cake: 3 Tier Blue, BrightBlue, Yellow Cake
Birthday Cake: 3 Tier Orange Green Pink Cake with Blue Base
Birthday Cake: 3 tier- pink, green blue
Birthday Cake: HBD Chocolate
Birthday Cake: Strawberry w/ sprinkles
Birthday Cake: Unicorn Cake
Birthday Party Hat: Multi Color Argyle
Birthday: Party Popper Blk/Silver- Left
Birthday: Party Popper Blk/Silver- Right
Birthday Present: Black/Silver Chevron
Birthday Present: Black with Purple Glitter Bow/Stars
Birthday Present: Blue- Red stripes
Birthday Present: Multicolor Boy
Birthday Present: Multicolor Girl
Birthday Present: Pink and Turquiose Polka Dot
Birthday Present: Red and Silver Bow
Character: Harry Potter - Hermoine
Character: Ice Princess - Anna
Character: Ice Princess - Elsa
Character: Mermaid: Hot Pink
Character: Mouse Ears - Mickey
Character: Mouse Ears- Minnie
Character: Star Wars - Baby Yoda in Hover Pod
Character: Star Wars - Darth Vader
Character: Star Wars - R2-D2
Christmas: Santa Down the Chimney
Christmas: Santa Stop Here Sign
Christmas: Stacked Presents
Clothing/Accessories: Pink Glitter Princess Crown
Fireworks: Black and Silver
Fireworks: Dark Green/Gold
Fireworks: Red, White & Blue
Food: Cupcake - Colorful Sprinkles
Game: Among Us Certified Imposter
Game: Game Controller: Black
Graduation: Congrats Grad Circle- gold
Graduation: Congrats Grad Circle- silver
Graduation: Congrats Graduate Circle- Black & Orange
Graduation: Congrats Graduate w/ Gold Diploma
Graduation: Diploma - Silver
Graduation: Grad cap on books
Graduation: Graduate- Female
Graduation: Graduate- Male
Graduation: Pennant - College Bound
Outdoors: Go Outside Bear
Outdoors: The Mountains Are Calling
St. Patrick's: Leprechaun
St. Patrick's: Pot of Gold
Transportation: Blue Red Monster Truck
Transportation: Yellow Red Monster Truck
Addons
(Hover for name)