Card My Yard Lakeway
Hello, I am Lauren in Lakeway! I am married to Brendan and we have two beautiful children; Madeline and Henry. I grew up in Austin and graduated from Westwood High School, Go Warriors! I am a graduate from the College of Charleston with a degree in Corporate Communications. We have been in the Lakeway community for the past 6 years and love the close knit community, cannot think of a better place to raise our family. I love staking joy with Card My Yard and celebrating with the Lakeway community every day!
This is an independently owned and operated franchise licensed by Card My Yard Franchising, LLC.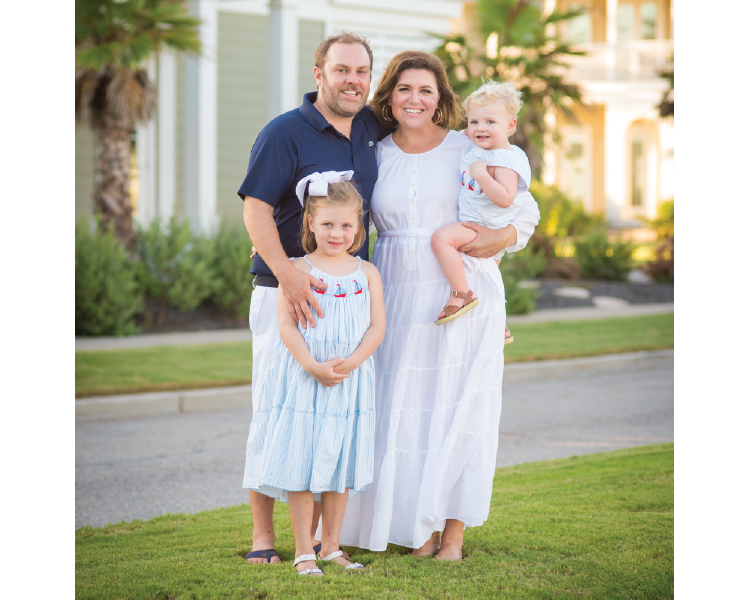 Choose Your Product
Fonts
(Hover for name)
Bright Blue Happy Birthday
Multicolor Happy Birthday-Boy
Multicolor Happy Birthday-Girl
Pink Glitter Happy Birthday
Pink Polka Dot Happy BIrthday
Pink & Turquoise Chevron Happy Birthday
Rose Gold Glitter Alphabet
Rose Gold Glitter Congrats
Rose Gold Glitter Happy Birthday
Royal Blue Happy Anniversary
Royal Blue Happy Birthday
Silver Glitter Happy Birthday
Graphics
(Hover for name)
Animal: Unicorn with Rainbow
Baby: Baby Blocks Pink & Blue
Baby: Teddy Bear on the Moon
Birthday Cake: 2 Tier yellow-Red
Birthday Cake: 3 Tier Blue, BrightBlue, Yellow Cake
Birthday Cake: 3 tier- pink, green blue
Birthday Cake: Blue, Yellow, Red
Birthday Cake: Gold Glitter and Black
Birthday Cake: Happy Birthday Candles
Birthday Cake: Single Layer Red Cake with Lime Green Frosting
Birthday Party Hat: Double Digits
Birthday: Party Hat Gold with Black dot
Birthday Party Hat: Pink-Double Digits
Birthday Present: Blue- Red stripes
Birthday Present: Green and Silver Bow
Birthday Present: Multicolor Boy
Birthday Present: Multicolor Girl
Birthday Present: Pink and White Dots
Birthday Present: Red with Blue Glitter Bow/Stars
Birthday Present: Turquoise polka dot with pink bow
Birthday Present: Turquoise with Stars, Pink Bow
Character: Mouse Ears - Mickey
Character: Mouse Ears- Minnie
Character: My Little Pony - Pink
Character: Star Wars - Darth Vader
Character: Star Wars - R2-D2
Christmas: Hat and Mittens
Christmas: Ornament - Red
Christmas: Ornament - White
Christmas: Surfing Snowman
Clothing/Accessories: Crown
Clothing/Accessories: Red Stripe Flip Flops
Easter: Egg- Pink and Blue
Easter: Egg- Rainbow Waves
Emoji: Party Blower - Girl
Fireworks: Bright Blue/silver
Fireworks: Red and Silver
Fireworks: Royal Blue and Silver
Food: Cupcake - Colorful Sprinkles
Food: Cupcake - Pink & Bright Blue Dots
Game: Game Controller: Black
Game: Play Station Game Controller - BLACK
Graduation: Class of '21 Black
Graduation: Class of '21 Silver & Black
Graduation: C/O - Class Of
Graduation: Congrats Grad Circle- gold
Graduation: Congrats Graduate- black circle
Graduation: Grad cap on books
Halloween: Jack-o-Lantern
Halloween: Pumpkin- Trick or Treat
Halloween: Purple Monster
Other Graphic - Arrow R/L
Other Graphic- Crescent Moon
Other Graphic: Princess Castle
School: Backpack/school supplies- Blue
School: Crayon Frame (No Words)
School Graphic: Lake Travis Cavaliers
School: Marching Band Hat
School: Open Book with Fairy Tale Kingdom
School: School Supply Heart
Space: White Blue Rocket With Flames
Speech Bubble: Party Popper- Happy Anniversary
Speech Bubble: Welcome Back
Sport: Ballet Pointe Shoes
Transportation: Blue Red Monster Truck
Transportation: Car Keys- Large
Transportation: Cement Truck
Transportation: Checkered Flag
Transportation: Construction Cone
Transportation: Driver's License
Transportation: Euro Sports Car
Transportation: Golf Cart
Addons
(Hover for name)
SUPER BIRTHDAY: HAPPY BIRTHDAY Rainbow
SUPER BIRTHDAY: HAPPY BIRTHDAY Script - Gold Pink & Black
SUPER CAKE - 3 Tier Blue, Orange, Yellow
SUPER CAKE - Unicorn Cake
SUPER FRAME - DIAGONAL STRIPED BOY
SUPER FRAME - RAINBOW BURST
SUPER PARTY HAT- Blue and pink polka dot
SUPER PARTY HAT- blue and red stripe
SUPER PARTY HAT- green and yellow stripe
SUPER PARTY HAT- multi argyle