Card My Yard Knoxville - West
Hello from Knoxville! My name is Jennifer Parish and I grew up in Franklin Tennessee, but now call Knoxville home. My husband Robert and I have two sons, Mac and Will and one daughter, Madeline. I love spending time with my family and friends and cheering on the Vols! We are excited to be part of the Card My Yard family and look forward to helping you celebrate all of your special occasions! GO VOLS!
Now Serving: 37777, 37853, 37909, 37919, 37920, 3792137922, 37923, 37932 and 37934
This is an independently owned and operated franchise licensed by Card My Yard Franchising, LLC.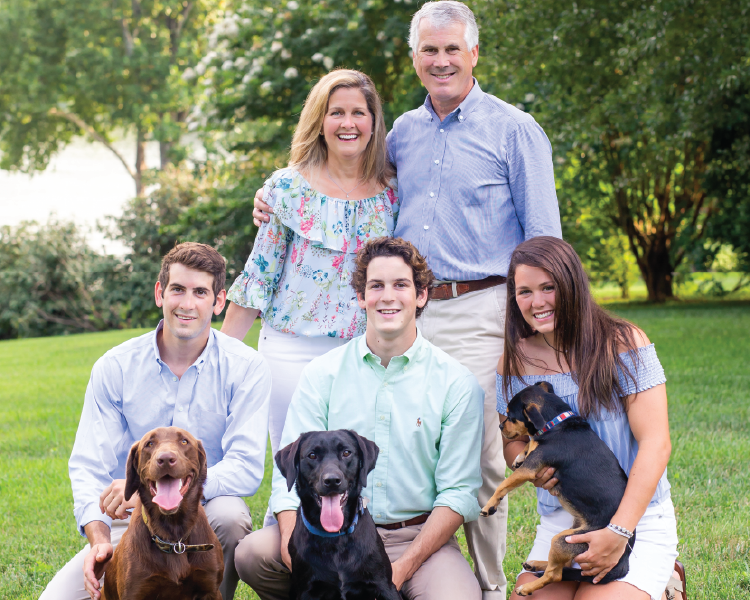 Choose Your Product
Fonts
(Hover for name)
Bright Blue Happy Birthday
Happy Birthday - Large Confetti Dot
Multicolor Happy Birthday-Boy
Multicolor Happy Birthday-Girl
Purple Glitter Happy Birthday
Royal Blue Happy Birthday
Silver Glitter Happy Birthday
Graphics
(Hover for name)
Birthday Cake: 2 Tier yellow-Red
Birthday Cake: 3 tier- pink, green blue
Birthday Cake: Happy Birthday Candles
Birthday Cake: HBD Chocolate
Birthday Cake Slice: Girl
Birthday Cupcake: Blue with Chocolate
Birthday: Cupcake- cherry
Birthday Cupcake: Sprinkles
Birthday: Party Popper Black and Gold- Left
Birthday: Party Popper Black and Gold- Right
Birthday: Party Popper Blk/Silver- Left
Birthday: Party Popper Blk/Silver- Right
Birthday: Party Popper Red and Yellow- Left
Birthday: Party Popper Red and Yellow- Right
Birthday Present: Black/Silver Chevron
Birthday Present: Black with Gold bow
Birthday Present: Blue Argyle
Birthday Present: Blue- Red stripes
Birthday Present: Green and Silver Bow
Birthday Present: Multicolor Boy
Birthday Present: Multicolor Girl
Birthday Present: Pink and Turquiose Polka Dot
Birthday Present: Pink Orange & Yellow Stripe
Birthday Present: Pink with Silver stars
Birthday Present: Red with Blue dots
Birthday Present: Red with Blue Stars
Birthday Present: Turquoise polka dot with pink bow
Birthday Present: Turquoise with Stars
Character: Captain America
Character: Cookie Monster
Character: Ice Princess - Anna
Character: Ice Princess - Elsa
Character: Paw Patrol: Chase
Character: Paw Patrol-Marshall
Edible: Champagne Glasses
Edible: Margarita Glasses
Fireworks: Bright Blue/silver
Fireworks: Red and Silver
Fireworks :Red, White & Blue
GAME: Game Controller: Black
Grad Cap: "Class Of"- Black
Grad Cap: w/ Gold Diploma
Grad Cap: w/ Silver Diploma
Grad: Congrats Grad Circle- silver
Grad: Congrats Graduate- black circle
Grad: Congrats Graduate w/ Gold Diploma
Holiday: Christmas- Elf on the Shelf Boy
Holiday: Christmas- Nativity Scene
Holiday: Christmas- OH Come let us Adore HIM
Holiday: Christmas- Ornament - Red
Holiday: Christmas Ornament - White
Holiday: Christmas- Rudolph the Reindeer
Holiday: Christmas- Santa
Holiday: Christmas- Santa with sack
Holiday: Christmas- Snowman Sweater
Holiday: Christmas Truck - Red
Holiday: Easter- Cartoon Bunny
Holiday: Easter Egg - Rainbow Dot
Holiday: Easter Egg- Yellow Flower
Holiday: Fall- Give Thanks
Holiday: Halloween- Candy Corn
Holiday: Halloween- Ghost
Holiday: Halloween- Pumpkin- Trick or Treat
Holiday: Halloween- Spider Web
Holiday: Happy Fall Truck
Princess Crown: Pink Glitter
School: Crayon Frame (No Words)
School Graphic: Apple- First day of school
School Graphic: Backpack/school supplies- Blue
School Graphic: Back to school circle- pencils
School Graphic: Book worm
School Graphic: Kids Holding Hands
School: Stack of Books with Worm
Speech Bubble: It's Your Day
Speech Bubble: Party Time- Red
Speech Bubble: Time to Celebrate- Blue
Sport: Ballet Pointe Shoes
Transportation: Car Keys- Large
Transportation: Cement Truck
Transportation: Checkered Flag
Transportation: Driver's License
Transportation: Excavator
Transportation: Firetruck
Transportation: Monster Truck
Transportation: Police Car
Addons
(Hover for name)