Card My Yard Kingwood
Want a fun way to celebrate something special? We have got you covered! So who are we? We are Sara and Nicole, your local Card My Yard franchise owners, right here in Humble, Kingwood, and Atascocita!
Sara is a Penn State grad who has been in the Houston area for 10 years. She is a full-time mom of 4, and a self- proclaimed comedian and water sommelier. Nicole spent her college years at the University of Hawaii. She and her husband have 2 school- age children and 2 dogs and have been in Houston for 12 years. Now, both of the part-time chauffeurs and snack attendants for their children, enjoy working out, the beach and reality TV.
We love our community, we are both involved in many local schools and sports and look forward to working with you. Feel free to reach out to us with any questions on how we can help you make something special, extra special. We are here to help celebrate any special occasion with you. So go ahead, and make everyone drive by and share the joy of that next milestone or big event! Proud to serve: 77339, 77345 and 77346
A Card My Yard yard greeting is the perfect gift for birthdays, graduations, anniversaries and celebrations of any size. We are a full service yard sign rental company - you book the order and we take care of the rest.
This is an independently owned and operated franchise licensed by Card My Yard Franchising, LLC.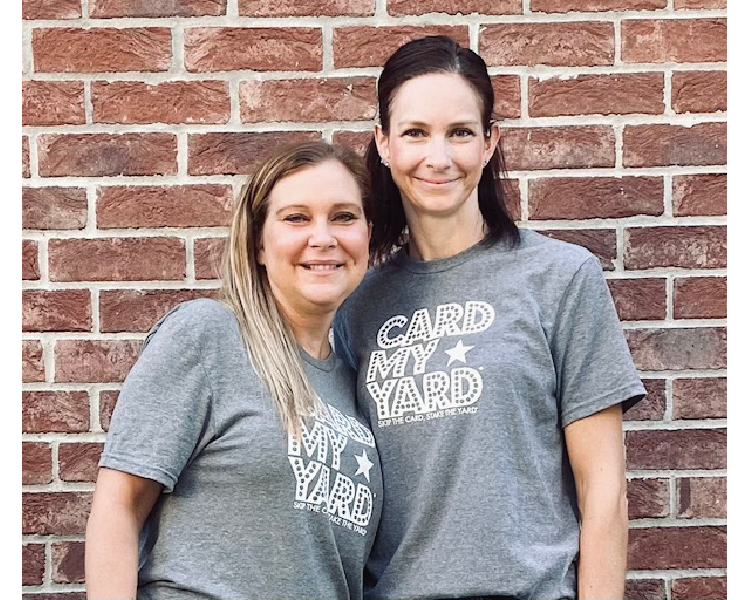 Choose Your Product
Fonts
(Hover for name)
Bright Blue Happy Birthday
Multicolor Happy Birthday-Boy
Multicolor Happy Birthday-Girl
Royal Blue Happy Birthday
Silver Glitter Happy Anniversary
Silver Glitter Happy Birthday
Graphics
(Hover for name)
Animal: Eagle Head BLACK OUTLINE
Animal: Walking Paw Prints
Birthday Cake: 2 Tier yellow-Red
Birthday Cake: 3 tier- pink, green blue
Birthday Cake: HBD Chocolate
Birthday Cake: Strawberry w/ sprinkles
Birthday Party Hat: Multi Color Argyle
Birthday: Party Popper Blk/Silver- Left
Birthday: Party Popper Blk/Silver- Right
Birthday Present: Blue- Red stripes
Birthday Present: Multicolor Boy
Birthday Present: Multicolor Girl
Fireworks: Red, White & Blue
Flower: Fleur de Lis-Purple
Game: Game Controller: Black
Graduation: Congrats Graduate- black circle
Graduation: Diploma - Silver
Graduation: Grad cap on books
Addons
(Hover for name)