Card My Yard Jacksonville
Hi there! We are the Meyer family, Chad, Jessica and Caleb. Like many families that have moved here, we are not originally from North Carolina but moved here on orders from the Marine Corps. But with time, we have fallen in love with our community and its people and have grown to call Jacksonville home. This area is so very near and dear to our hearts because it is where my husband retired from the Marine Corps, where we both earned our degrees from UNCW and where we had our son. These are the moments that make life worth living, and we are so very excited to be able to be a part of helping other families celebrate all their milestones, no matter how big or small the occasion! A perfect gift for Birthdays, Welcome Homes, Baby Showers, Gender Reveals, Graduations, Anniversaries and so much more. You book the order and we take care of the rest.
Proud to serve: 28539, 28543, 28544, 28546, 28547, 28540, 28574, 28584 and 28460
A Card My Yard yard greeting is the best gift for birthdays, graduations, anniversaries, birth announcements and more. We are a full service yard sign rental company - you book the order and we take care of the rest.
This is an independently owned and operated franchise licensed by Card My Yard Franchising, LLC.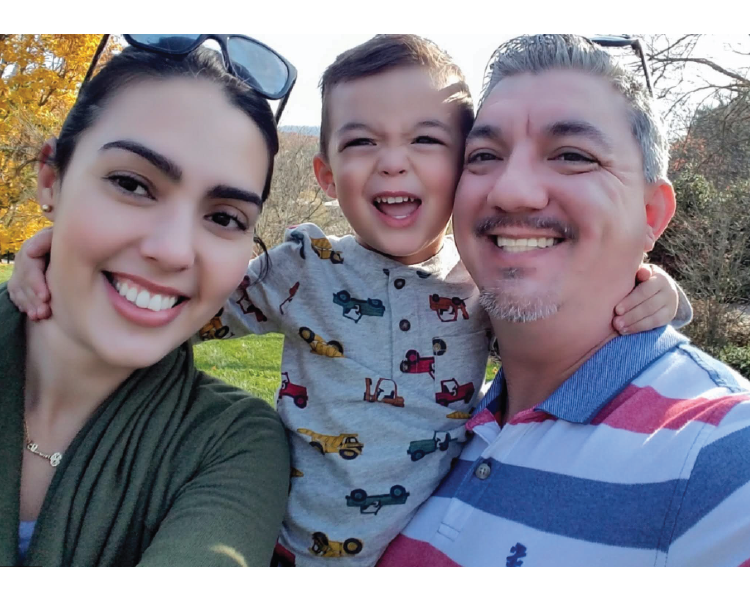 Choose Your Product
Fonts
(Hover for name)
BOO - Black/Orange Chevron
BOO - Black/Orange Polka Dot
BOO - Purple Black Orange
Bright Blue Happy Birthday
Highlighter Multi Color Happy Birthday
Multicolor Glitter Happy Birthday-Girl
Multicolor Happy Birthday-Boy
Multicolor Happy Birthday-Girl
Royal Blue Happy Anniversary
Royal Blue Happy Birthday
Silver Glitter Happy Anniversary
Silver Glitter Happy Birthday
Turquoise Glitter Happy Birthday
Graphics
(Hover for name)
America: Firefighter Helmet
America: United States Air Force
America: United States Army
America: United States Coast Guard
America: United States Marines
America: United States Navy
Animal: Angel Fish - Blue
Animal: Blue, Pink & Yellow Butterfly
Animal: Golden Retriever Circle
Animal: Happy Crab with Seaweed
Animal: Orange Dinosaur with Blue Gift
Animal: Purple & Yellow Butterfly
Animal: Siberian Husky Head
Animal: Turquoise Conch Shell
Animal: Unicorn with Balloon
Animal: Unicorn with Rainbow
Animal: Walking Paw Prints
Animal: Yellow & Blue Happy FIsh
Baby: Baby Blocks Pink & Blue
Baby: Baby Footprints Circle - Blue
Baby: Baby Footprints Circle - Pink
Birthday Cake: 2 Tier yellow-Red
Birthday Cake: 3 Layer Black and Silver
Birthday Cake: 3 Tier Blue, BrightBlue, Yellow Cake
Birthday Cake: 3 Tier Orange Green Pink Cake with Blue Base
Birthday Cake: 3 Tier Pink
Birthday Cake: 3 tier- pink, green blue
Birthday Cake: 3 tier- purple, pink, yellow icing
Birthday Cake: 3 tier- Red, Blue, Yellow
Birthday Cake: Bright Candy Covered Cake
Birthday Cake: Glitter Girl 3 Layer Cake 4 Candles
Birthday Cake: Gold Glitter and Black
Birthday Cake: GREEN BLUE STAR CANDLES
Birthday Cake: HBD Chocolate
Birthday Cake: Highlighter 3 Layer Cake
Birthday Cake: Strawberry w/ sprinkles
Birthday Cake: White Cake w Pink Flowers
Birthday: Over the Hill Grave
Birthday Party Hat: Black and Gold
Birthday Party Hat: Black and Silver
Birthday Party Hat: Double Digits
Birthday Party Hat: Multi Color Argyle
Birthday: Party Popper Black and Gold- Left
Birthday: Party Popper Black and Gold- Right
Birthday: Party Popper Blk/Silver- Left
Birthday: Party Popper Blk/Silver- Right
Birthday: Party Popper Red and Yellow- Left
Birthday: Party Popper Red and Yellow- Right
Birthday Present: Black/Silver Chevron
Birthday Present: Black with Gold Glitter Bow/Stars
Birthday Present: Blue- Red stripes
Birthday Present: Blue & Yellow Striped
Birthday Present: Highlighter Multi Stripe
Birthday Present: Highlighter Pink with Green Bow
Birthday Present: Maroon with Gold Stars
Birthday Present: Maroon with Silver Stars
Birthday Present: Multicolor Boy
Birthday Present: Multicolor Girl
Birthday Present: Orange Horizontal Stripes Purple Bow
Birthday Present: Pink and Turquiose Polka Dot
Birthday Present: Pink and White Dots
Birthday Present: Pink Orange & Yellow Stripe
Birthday Present: Pink Stars
Birthday Present: Purple Stars
Birthday Present: Red with Blue dots
Birthday Present: Red with Blue Stars
Birthday Present: Tall Green Vertical Stripes Blue Bow
Birthday Present: Tall Pink and Turquoise
Birthday Present: Turquoise Cylinder w Purple Bow
Birthday Present: Turquoise polka dot with pink bow
Birthday Present: Yellow Red White Dots Blue Bow
Birthday: Yield To Old Age
Character: Ice Princess - Elsa
Character: Mouse Ears - Mickey
Character: Mouse Ears- Minnie
Character: Mouse Ears - Minnie - Pink Bow
Character: Princess Castle
Christmas: African American Elf on a Shelf
Christmas: Christmas Tree
Christmas: Elf on the Shelf Boy
Christmas: Elf on the Shelf Girl
Christmas: Letter To Santa
Christmas: Nativity Scene
Christmas: Nutcracker Blue
Christmas: Nutcracker Green - African American
Christmas: OH Come let us Adore HIM
Christmas: Ornament - Red
Christmas: Ornament- Red & Green Stripe
Christmas: Rudolph- Big Nose
Christmas: Santa - African American
Christmas: Santa in the Chimney
Christmas: Santa Stop Here Sign
Christmas: Santa with sack
Christmas: Snowman Sweater
Christmas: Stacked Presents
Christmas: Stocking Green
Clothing/Accessories: Boy Crown - gold
Clothing/Accessories: Make Up Bag
Clothing/Accessories: Pearl Necklace
Clothing/Accessories: Tiara- Gold
Clothing/Accessories: Turquoise Citrus Sunglasses
Clothing/Accessories: Tutu
Drink: Aged to Perfection Bourbon Barrel
Emoji: Party Blower - Girl
Fireworks: Black and Silver
Fireworks: Bright Blue/silver
Fireworks: Dark Green/Gold
Fireworks: Red and Silver
Fireworks: Red, White & Blue
Fireworks: Royal Blue and Silver
Fireworks: Royal Blue/Gold
Flower: Bright Pink with Petals
Flower: Hawaiian Hibiscus & Plumeria
Flower: Leaves with Plumeria Flowers
Food: Cupcake - Colorful Sprinkles
Food: Pink Sundae with Candy & Star Sprinkles
Food: Sundae with a Strawberry on top
Game: Game Controller: Black
Game: Play Station Game Controller - BLUE
Grad Cap: w/ Gold Diploma
Grad Cap: w/ Silver Diploma
Graduation: C/O - Class Of
Graduation: Congrats Grad Circle- gold
Graduation: Congrats Graduate- black circle
Graduation: Diploma - Gold
Graduation: Diploma - Silver
Graduation: Graduate- Female
Graduation: Graduate- Male
Graduation: Worth the Hassle - Gold
Graduation: Worth the Hassle - Silver
Halloween: 3D Jack O Lantern
Halloween: 3 Jack O Lanterns
Halloween: 5 Little Pumpkins
Halloween: Blue Flying Monster
Halloween: Bulldog Skeleton
Halloween: Eyeball Cupcake
Halloween: Jack-o-Lantern w/ Witch Hat
Halloween: Orange Green Slime Monster
Halloween: Owl w Jack-O-Lantern
Halloween: Pumpkin- Trick or Treat
Halloween: Purple Monster
Halloween: Spider Web Trick or Treat
Halloween: Trunk or Treat
Halloween: Witch Cauldron
Heart: Blush Pink Sparkle
Heart: Overlapping Hearts
Home: Gardening Wheelbarrow
Home: Wheel Barrow of Flowers
Music: Microphone - Black
Nature: Silver 6 Arm Snowflake
Nature: Wave (Breaking Left)
Nature: Wave (Breaking Right)
Pennant - Bulldogs (Dixon High School)
Pennant - Cardinals (Jacksonville High School)
Pennant - CCCC (Coastal Carolina Community College)
Pennant - Devilpups (Lejeune High School)
Pennant - ECU (East Carolina University)
Pennant - Monarchs (Northside High School)
Pennant - Pirates (Swansboro High School)
Pennant - Stallions (Southwest Onslow High School)
Pennant - UNCW (University of North Carolina Wilmington)
Pennant - Vikings (White Oak High School)
Pennant - Wildcats (Richlands High School)
Religious: Cross - black and white
School: Backpack/school supplies- Blue
School Graphic: D Bulldog Logo (Dixon High School)
School Graphic: Devilpups Logo (Lejeune High School)
School Graphic: Northside Lion N (Northside High School)
School Graphic: Stallions B&W Logo (Southwest Onslow High School)
School Graphic: Stallions Horseshoe B&W Logo (Southwest Onslow High School)
School Graphic: WO Viking Logo (White Oak High School)
School: Happy First day of School Circle
School: Kids Holding Hands
School: Pastel Books with a Bow
School: We Missed You Chalkboard
Space: Rocket- Red and blue
Speech Bubble - "again" (EX. 29 again)
Speech Bubble: Best Dad Ever (Blue Circle)
Speech Bubble: Best Mom Ever (Black)
Speech Bubble: Honk- blue
Speech Bubble: Honk- pink
Speech Bubble - "-ish" (EX. 40-ish)
Speech Bubble - Relax - Vintage is Totally Cool Right Now
Speech Bubble: Sweet 16 Burst
Speech Bubble: Time to Celebrate- Blue
Sport: Colorful Dancer on Heart
Sport: Skateboard- Flames
Sport: Soccer Silhouette- Female
Sport: Soccer Silhouette- male
Technology: Camera - Black
Transportation: Amubulance 3D
Transportation: B52 Bomber
Transportation: Black Anchor
Transportation: Blue Driving Helmet
Transportation: Blue Red Monster Truck
Transportation: Blue Red Train Left
Transportation: Car Keys- Large
Transportation: Cement Truck
Transportation: Checkered Flag
Transportation: Classic Car
Transportation: Classic Mustang
Transportation: Driver's License
Transportation: Firetruck
Transportation: Food Truck
Transportation: Motorcycle
Transportation: Police Car- 3d
Transportation: Red Pickup Truck
Transportation: Speed Boat
Transportation: Speedometer
Transportation: Yellow Red Monster Truck
Valentines: 5 Heart Iced Cookies
Valentines: BE MINE - Pink
Valentines: Chocolate Hearts
Valentines: Heart Balloon Bundle
Valentines: Iced L-O-V-E Cookies
Valentines: Pink Chocolate Pretzel Heart
Valentines: Sprinkle Chocolate Pretzel Heart
Addons
(Hover for name)
Light My Yard with LED Lights
SUPER CAKE - Unicorn Cake
SUPER CONGRATS Grad Silhouette - Black and Gold
SUPER CONGRATS Grad Silhouette - Black and Silver
SUPER FRAME - RAINBOW BURST
SUPER FRAME - SILVER GLITTER
SUPER HOLIDAY - PATRIOTIC EAGLE
SUPER NUMBER: DOUBLE DIGITS - SILVER
SUPER NUMBER: SINGLE DIGIT - SILVER