Card My Yard Irving
Hello, we are the Behm family. I'm Rayna and have been married to Greg for 26 years. We have one son, Logan, and two spoiled rotten dogs. Greg has lived in Irving almost all of his life and I moved here from Oklahoma in 1987. (Still a Sooner fan, though!) We are both so happy to be a part of Card My Yard and offering this joy spreading service to Irving.
John 16:33 "These things I have spoken to you, that in Me you may have peace. In the world you will have tribulation; but be of good cheer, I have overcome the world"
Proud to serve: 75038 , 75060 , 75061 and 75062
A Card My Yard yard greeting is the perfect gift for birthdays, graduations, anniversaries and celebrations of any size. We are a full service yard sign rental company - you book the order and we take care of the rest.
This is an independently owned and operated franchise licensed by Card My Yard Franchising, LLC.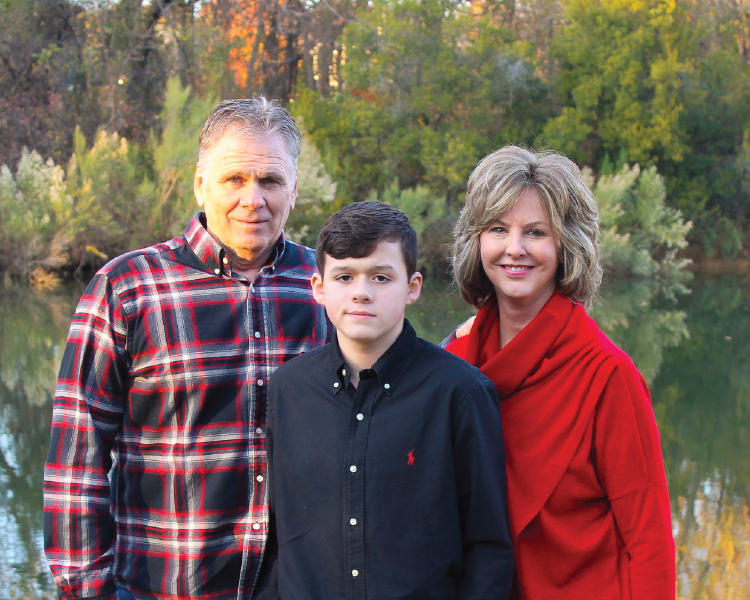 Choose Your Product
Fonts
(Hover for name)
Bright Blue Happy Birthday
Multicolor Happy Birthday-Boy
Multicolor Happy Birthday-Girl
Purple Polka Dot Happy Birthday
Royal Blue Happy Birthday
Silver Glitter Happy Birthday
Graphics
(Hover for name)
Birthday Cake: 2 Tier yellow-Red
Birthday Cake: 3 Tier Blue, BrightBlue, Yellow Cake
Birthday Cake: 3 tier- pink, green blue
Birthday Cake: HBD Chocolate
Birthday Cake: Strawberry w/ sprinkles
Birthday Cake: Unicorn Cake
Birthday Party Hat: Black and Gold Triangle
Birthday Party Hat: Black and Silver
Birthday: Party Hat Gold with Black dot
Birthday Party Hat: Red Blue Stripe
Birthday: Party Popper Black and Gold- Left
Birthday: Party Popper Black and Gold- Right
Birthday: Party Popper Blk/Silver- Left
Birthday: Party Popper Blk/Silver- Right
Birthday: Party Popper Red and Yellow- Left
Birthday: Party Popper Red and Yellow- Right
Birthday Present: Black/Silver Chevron
Birthday Present: Black with Gold Glitter Bow/Stars
Birthday Present: Blue- Red stripes
Birthday Present: Multicolor Boy
Birthday Present: Multicolor Girl
Birthday Present: Pink Orange & Yellow Stripe
Birthday Present: Purple with Pink Glitter Bow/Stars
Character: Ballerina - African American
Character: Batman - African American
Character: Fairy - Purple w/ Green wings
Character: Sonic the Hedgehog
Clothing/Accessories: LV Style Handbag
Clothing/Accessories: Orange Flower Flip Flops
Clothing/Accessories: Pink Glitter Princess Crown
Drink: Aged to Perfection Bourbon Barrel
Easter: Tan Easter Bunny with Colorful Egg
Emoji: Party Blower - Girl
Fireworks: Red and Silver
Fireworks: Red, White & Blue
Flower: Bright Pink with Petals
Flower: Peachy Pink with Petals
Game: Game Controller: Black
Grad Cap: w/ Gold Diploma
Grad Cap: w/ Silver Diploma
Grad: Congrats Grad Circle- gold
Grad: Congrats Grad Circle- silver
Grad: Congrats Graduate- black circle
Heart: Pink Best Mom Ever
MANDALA: Small Mandala with Red Hearts
School Graphic: Happy First day of School Circle
School Graphic: Kids Holding Hands
School Graphics: Books- no words
School Graphic: School Bus- full
School Graphic: Stonegate Christian Academy Lion
School Graphic: Stonegate Christian Academy Logo
School: We Missed You School Blue
Speech Bubble: BEST DAD Burst
Speech Bubble: Best Dad Ever (Black)
Speech Bubble: BEST MOM Burst
Speech Bubble: Best Mom Ever (Pink)
Speech Bubble: Welcome Back
Transportation: Car Keys- Large
WESTERN: Yellow Rose of Texas
Addons
(Hover for name)