Card My Yard Hutchinson
Greetings from Staci and Darrin! Hutchinson has been our home for the last decade. We were raised in the Kansas City suburbs but truly love our small town communities. We have 4 children, Jaxon 19, Hali 18, Matthew 15 and Raynee 12. We have the great opportunity to brighten people's day with Card My Yard. We are happy to help you celebrate your special event or simply words of kindness and support. Let us make your special day even more memorable.
2 Corinthians 5:13 If it seems we are crazy, it is to bring glory to God."
Proudly serving: 67502, 67546, 67522, 67460, 67501, 67504,and 67505
A Card My Yard yard greeting is the perfect gift for birthdays, graduations, anniversaries and celebrations of any size. We are a full service yard sign rental company - you book the order and we take care of the rest.
This is an independently owned and operated franchise licensed by Card My Yard Franchising, LLC.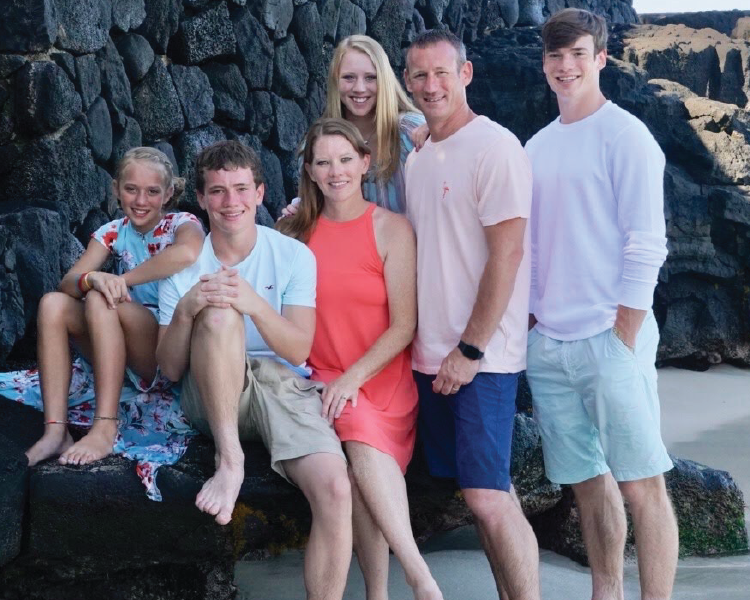 Choose Your Product
Fonts
(Hover for name)
Bright Blue Happy Birthday
Multicolor Happy Birthday-Boy
Multicolor Happy Birthday-Girl
Royal Blue Happy Birthday
Silver Glitter Happy Birthday
Graphics
(Hover for name)
Animal: Redfish (Red Drum)
Animal: Unicorn with Balloon
Animal: Unicorn with Rainbow
Baby: Teddy Bear on the Moon
Birthday: Birthday Glasses Blue
Birthday: Birthday Glasses Pink
Birthday Cake: 16th Blue Red Yellow Cake
Birthday Cake: 2 Tier yellow-Red
Birthday Cake: 3 tier- pink, green blue
Birthday Cake: HBD Chocolate
Birthday Cake: Strawberry w/ sprinkles
Birthday Cake: Unicorn Cake
Birthday Cake: Yellow Dot
Birthday: Interstate 2 Old
Birthday Party Hat: Black and Gold Triangle
Birthday Party Hat: blue and red
Birthday Party Hat: Pink with Polkadots
Birthday: Party Popper Black and Gold- Left
Birthday: Party Popper Black and Gold- Right
Birthday Present: Black and Gold Chevron
Birthday Present: Black with Gold bow
Birthday Present: Blue Argyle
Birthday Present: Blue- Red stripes
Birthday Present: Multicolor Boy
Birthday Present: Multicolor Girl
Birthday Present: Pink and Turquiose Polka Dot
Birthday Present: Pink Hearts Bright Blue Bow
Birthday: Yield To Old Age
BUBBLE: Cluster of Bubbles
Character: Ballerina - African American
Character: Captain America
Christmas: Heart Eye Santa
Christmas: Rudolph the Reindeer
Fireworks: Red, White & Blue
Flower: Peachy Pink with Petals
Food: Cupcake - Colorful Sprinkles
Game: Among Us Shhh Imposter
Game: Fortnite #1 Victory Royale
Game: Game Controller: Black
Game: Play Station Game Controller - BLACK
Grad Cap: w/ Gold Diploma
Grad Cap: w/ Silver Diploma
Graduation: Congrats Graduate- black circle
Graduation: Congrats Graduate Circle- Black & Maroon
Graduation: Congrats Graduate w/ Silver Diploma
Graduation: Diploma - Silver
Graduation: Grad cap on books
Sport: Baseball with blue crown
Sport: Cheerleader - Black and grey with dark hair
Sport: Kansas City Chiefs 15 Football Jersey
Transportation: Monster Truck
Transportation: Yellow Red Monster Truck
Addons
(Hover for name)