Card My Yard Hurst
"We are the Koerner family. Camille and Jeanna are sister-in-laws, married to identical twins, Bill and Bob. We have six children between the two of us from the ages of 5 to 18. We live in the HEB area and are looking forward to bringing JOY to our community through Card My Yard.
Camille is in marketing and Bill has been a School Psychologist for 16 years. They have 4 children; Carter who is starting college, Grant and Zoe who are in high school and Liam who is starting kindergarten. They are heavily involved in their community, church and several non-profit organizations.
Jeanna and Bob have been educators in the local school district for over 20 years. They have 2 children, Landon and Gracyn, who are in high school. Our family is strong in our faith and are active in our church, volunteer whenever possible, enjoy carting our children around to their many school and sports activities and enjoy staying fit. We are truly blessed as a family and thank God everyday for his love and guidance.
"Serve wholeheartedly, as if you were serving the Lord, not people, because you know that the Lord will reward each one for whatever good they do, whether they are slave or free."" --Ephesians 6:7-8 NIV
"A cheerful heart is good medicine..."" -- Proverbs 17:22"
Coming Soon to serve: 76118, 76053, 76054, 76040, 76039, 76021 and 76022
A Card My Yard yard greeting is the best gift for birthdays, graduations, anniversaries, birth announcements and more. We are a full service yard sign rental company - you book the order and we take care of the rest.
This is an independently owned and operated franchise licensed by Card My Yard Franchising, LLC.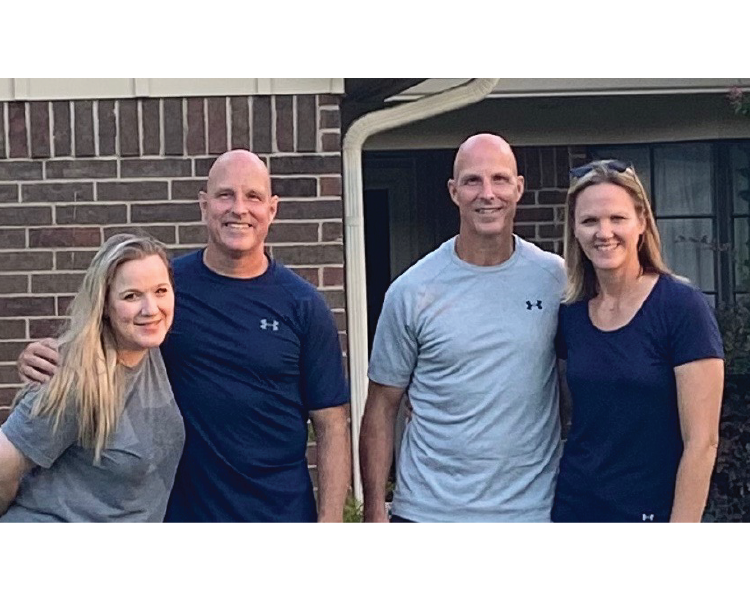 Choose Your Product
Fonts
(Hover for name)
BOO - Black/Orange Chevron
BOO - Black/Orange Polka Dot
Bright Blue Happy Birthday
Happy Birthday - Large Confetti Dot
Multicolor Glitter Happy Birthday-Girl
Multicolor Happy Birthday-Boy
Multicolor Happy Birthday-Girl
Red Glitter Happy Anniversary
Red Glitter Happy Birthday
Royal Blue Happy Birthday
Silver Glitter Happy Anniversary
Silver Glitter Happy Birthday
Super Sign Rainbow Happy Birthday
Graphics
(Hover for name)
America: United States Air Force
America: United States Army
America: United States Marines
America: United States Navy
Animal: Alligator Walking
Animal: Unicorn Head Small
Baby: Baby Blocks Pink & Blue
Birthday Cake: 2 Tier yellow-Red
Birthday Cake: 3 Tier Blue, BrightBlue, Yellow Cake
Birthday Cake: 3 Tier Orange Green Pink Cake with Blue Base
Birthday Cake: 3 tier- pink, green blue
Birthday Cake: HBD Chocolate
Birthday Cake Slice: Girl
Birthday Cake: Strawberry w/ sprinkles
Birthday Party Hat: Pink with Polkadots
Birthday: Party Popper Black and Gold- Left
Birthday: Party Popper Black and Gold- Right
Birthday Present: Black with Gold bow
Birthday Present: Blue on Blue Dots with Red Bow
Birthday Present: Blue- Red stripes
Birthday Present: Blue & Yellow Striped
Birthday Present: Multicolor Boy
Birthday Present: Multicolor Girl
Birthday Present: Pink and Turquiose Polka Dot
Birthday Present: Pink Hearts Bright Blue Bow
Birthday: Present- Rose Gold with stripes
Birthday Present: Turquoise polka dot with pink bow
Character: Among Us Shhh Imposter
Character: Captain America
Character: Mouse Ears- Minnie
Character: Ninja Turtle - Leonardo
Character: Ninja Turtle - Michelangelo
Character: Paw Patrol: Chase
Character: Paw Patrol-Marshall
Character: Princess - African American
Character: Sailor Moon Style Girl
Character: Star Wars - Darth Vader
Character: Star Wars - R2-D2
Character: Star Wars - Yoda
Christmas: Buffalo check deer
Christmas: Buffalo Check Tree- red and black
Christmas: Chevron Tree- Red and Green
Christmas: Christmas Truck - Classic
Christmas: Elf on the Shelf Boy
Christmas: Nativity Scene
Christmas: OH Come let us Adore HIM
Christmas: Rudolph the Reindeer
Christmas: Santa with sack
Clothing/Accessories: Lipstick
Clothing/Accessories: LV Style Handbag
Clothing/Accessories: Nail Polish
Emoji: Party Blower - Girl
Fall: Orange & Leopard Pumpkin
Fireworks: Black and Silver
Fireworks: Bright Blue/silver
Fireworks: Royal Blue and Silver
Game: Game Controller: Black
Halloween: Bulldog Skeleton
Halloween: Frankenstein Waving
Halloween: Pumpkin- Trick or Treat
Heart: Checker Board Argyle
Heart: Chevron- Green&Blue
Heart: Overlapping Hearts
Other Graphic: Princess Carriage
Pennant - LDBell Blue Raiders
Pennant - Trinity Trojans
School: Crayon Frame (No Words)
School Graphic: Apple- First day of school
School Graphic: Backpack/school supplies- Blue
School Graphic: Back to school circle- pencils
School Graphic: DBU Patriot
School Graphic: LDBell Blue Raider Shield
School: Stack of Books with Worm
School: We Missed You School Blue
Speech Bubble: Party Popper- Way To Go!
Sport: Colorful Dancer on Heart
Sport: Dallas Cowboys Football Jersey
Sport: Texas Rangers Jersey & Hat
Technology: Laptop - Blue Screen
Transportation: Car Keys- Large
Transportation: Cement Truck
Transportation: Checkered Flag
Transportation: Classic Mustang
Transportation: Construction Cone
Transportation: Driver's License
Transportation: Excavator
Transportation: Golf Cart
Transportation: Jeep - Black
Addons
(Hover for name)