Card My Yard Howard
Hi. We are Jetheda and Sherard Hernandez. We have always dreamed of owning our own business together. For years we have created events throughout the county and state to bring joy and happiness to others. It's continues to be our mission to spread happiness throughout our local community. We are grateful to our customers for including Card My Yard Howard in your celebrations.
Proud to serve: 21044, 21046, 21043, 21029, 20723, 20759, 21042, 21045, and 21228
A Card My Yard yard greeting is the perfect gift for birthdays, graduations, anniversaries and celebrations of any size. We are a full service yard sign rental company - you book the order and we take care of the rest.
This is an independently owned and operated franchise licensed by Card My Yard Franchising, LLC.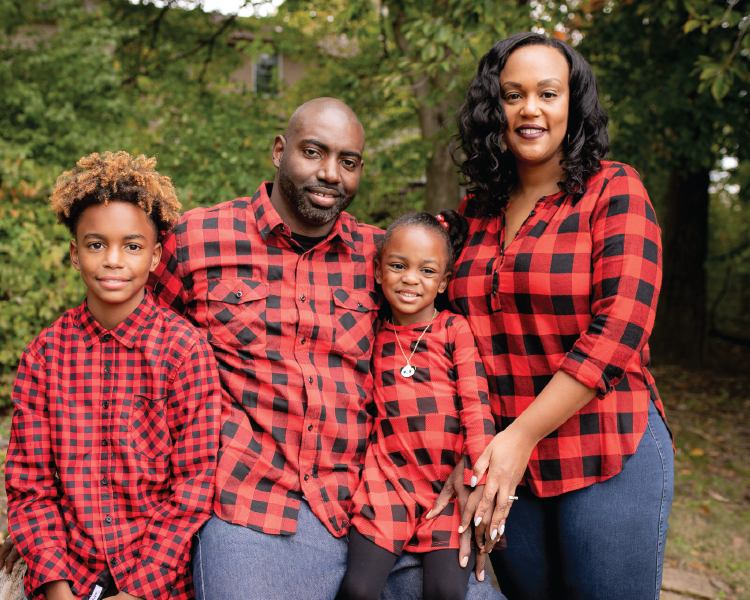 Choose Your Product
Fonts
(Hover for name)
Black Disco Happy Birthday
Black Glitter Happy Birthday
Bright Blue Happy Birthday
Multicolor Happy Birthday-Boy
Multicolor Happy Birthday-Girl
Pink Glitter Happy Birthday
Rainbow Sequin Happy Birthday
Red Glitter Happy Birthday
Silver Glitter Happy Birthday
Graphics
(Hover for name)
Animal: Flamingo w/ Sunglasses
Animal: Unicorn Head Sunglasses
Birthday Cake: 2 Tier yellow-Red
Birthday Cake: 3 layer cake, 4 candles
Birthday Cake: 3 tier- pink, green blue
Birthday Cake: HBD Chocolate
Birthday Cake: Strawberry w/ sprinkles
Birthday Party Hat: Multi Color Argyle
Birthday: Party Popper Blk/Silver- Left
Birthday: Party Popper Blk/Silver- Right
Birthday Present: Black and Gold Chevron
Birthday Present: Black/Silver Chevron
Birthday Present: Black with Gold Glitter Bow/Stars
Birthday Present: Black with Rose Gold chevron
Birthday Present: Multicolor Boy
Birthday Present: Multicolor Girl
Birthday Present: Pink and White Dots
Birthday Present: Yellow Green White Dots Black Bow
Character: Ballerina with Pony Tail
Character: Cocomelon Boba Bear
Character: Ice Princess - Anna
Character: Ice Princess - Elsa
Character: Mermaid: Hot Pink
Character: Mouse Ears - Mickey
Character: Mouse Ears- Minnie
Character: Pink and Purple Super Girl - African American
Character: PJ Masks Circle
Character: Princess - African American
Character: Princess - Pink
Character: Super Girl - African American
Clothing/Accessories: High Heels
Clothing/Accessories: LV Style Handbag
Clothing/Accessories: Make Up Bag
Clothing/Accessories: Nail Polish
Fall: Gobble Gobble Football
Fireworks: Black and Silver
Fireworks: Bright Blue/silver
Fireworks: Royal Blue and Silver
Food: Cupcake - Colorful Sprinkles
Game: Among Us Shhh Imposter
Game: Fortnite #1 Victory Royale
Game: Game Controller: Black
Grad Cap: w/ Silver Diploma
Graduation: Congrats Grad Circle- silver
Graduation: Diploma - Silver
Graduation: Senior Friends- Black
Greek: A - AKA Sorority Inc
Halloween: Jack-o-Lantern w/ Witch Hat
Halloween: Pumpkin- Trick or Treat
Movie/ Theater: Movie Clapboard
Movie/Theater: Theatre Mask
Music: Microphone - Black
Other Graphic: Credit Card
Religious: Cross - black and white
School: Stack of Books with Worm
Sport: Ballet Pointe Shoes
Sport: Baltimore Orioles Jersey & Hat
Sport: Baltimore Ravens 8 Football Jersey
Sport: Baltimore Ravens Football Jersey
Sport: Cheerleader - African American
Sport: Cheerleader - Black and grey with dark hair
Sport: Pittsburgh Steelers Football Jersey
Sport: Skateboard- Flames
Transportation: Airplane - Black
Transportation: Car Keys- Large
Transportation: Motorcycle- Blue and Black
Addons
(Hover for name)
SUPER BIRTHDAY: HAPPY BIRTHDAY Rainbow
SUPER BIRTHDAY: HAPPY BIRTHDAY Script - Gold Pink & Black
SUPER CONGRATS Grad Silhouette - Black and Gold
SUPER CONGRATS Grad Silhouette - Black and Silver
SUPER FRAME - RAINBOW BURST
SUPER FRAME - SILVER GLITTER
SUPER HOLIDAY - SLIME BOO
SUPER SIGN: "GRAD" Stacked- Silver