Card My Yard Hobe Sound
Hi! My name is Toni and I am proud to serve the beautiful communities of Hobe Sound/Jupiter Island (33455) and Tequesta/Jupiter/Jupiter Inlet Colony (33469)!
I am a Hobe Sound native and have 2 beautiful kiddos who keep my husband and I busy and fill our hearts with oh so much JOY! I enjoy photography, exploring our local coastal community with my husband and kids and spending time making memories with friends and family. It gives me such great pleasure to serve, CELEBRATE and bring lots of SMILES and JOY to the members and families of our community!
Wanting to WOW your guests or surprise a friend or a loved one with an unforgettable gift?! Look no further! A Card My Yard Greeting is the perfect way to CELEBRATE all occasions! From Birthdays, Anniversaries, Graduations, Gender Reveals, Birth Announcements, Work Events, Retirements, On-Site School Events, to Engagements/Proposals, Military Homecomings, Frontline Workers, Religious Milestones, Realtor Open Houses, Health/Medical Milestones, Holidays and so much more! There's no occasion too large or too small and it's sure to make a BIG impression on your recipient(s)!
You already have the reason to CELEBRATE, so let us bring that little (or BIG) EXTRA piece of JOY to your occasion! All you have to do is select your message, color preferences and graphics and we take care of the rest! If you have any questions or don't see what you're looking for, please feel free to e-mail or call me and I will try my best to make your vision a reality! I can't wait to celebrate with you!
Proud to serve: 33455 and 33469
A Card My Yard yard greeting is the perfect gift for birthdays, graduations, anniversaries and celebrations of any size. We are a full service yard sign rental company - you book the order and we take care of the rest.
This is an independently owned and operated franchise licensed by Card My Yard Franchising, LLC.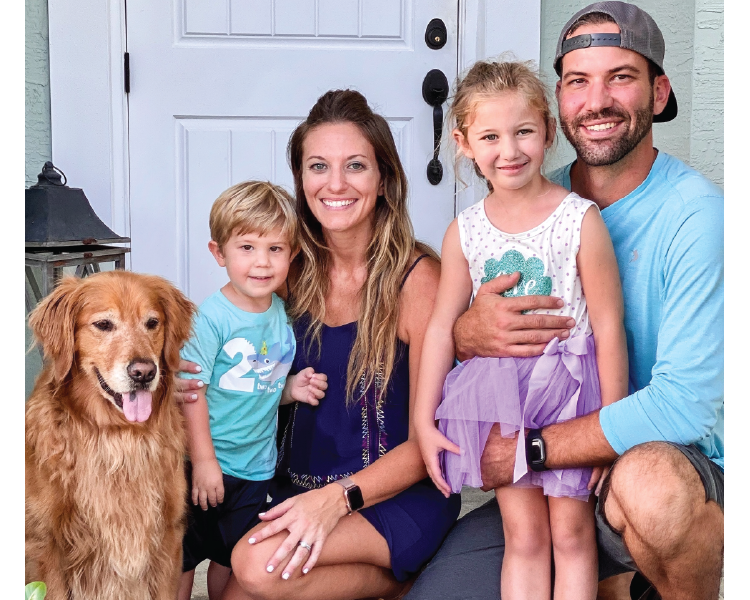 Choose Your Product
Fonts
(Hover for name)
BOO - Purple Black Orange
Bright Blue Happy Birthday
Multicolor Happy Birthday-Girl
Pink & Blue Chevron Block Happy Birthday
Rainbow Sequin Happy Birthday
Royal Blue Happy Birthday
Silver Glitter Happy Birthday
Graphics
(Hover for name)
America: Eagle on Flag Circle
America: EMT Star of Life
America: Firefighter Helmet
America: RWB Fire Crackers
Animal: Blue, Pink & Yellow Butterfly
Animal: Bulldog - Red Collar
Animal: Unicorn Head Small
Animal: Unicorn Head Sunglasses
Birthday Cake: 2 Tier yellow-Red
Birthday Cake: 3 Layer Black and Silver
Birthday Cake: 3 Tier Blue, BrightBlue, Yellow Cake
Birthday Cake: 3 tier- pink, green blue
Birthday Cake: Gold Glitter and Black
Birthday Cake: Happy Birthday Candles
Birthday Cake: HBD Chocolate
Birthday Cake: Red White & Blue 3 Layer Cake
Birthday Cake: Strawberry w/ sprinkles
Birthday Cake: Unicorn Cake
Birthday Cake: Yellow Dot
Birthday Party Hat: Black and Gold
Birthday Party Hat: Black and Silver
Birthday: Party Popper Blk/Silver- Left
Birthday: Party Popper Blk/Silver- Right
Birthday: Party Popper Red and Yellow- Left
Birthday: Party Popper Red and Yellow- Right
Birthday Present: Black with Gold Glitter Bow/Stars
Birthday Present: Blue- Red stripes
Birthday Present: Bright Blue with Blue Glitter Bow/Stars
Birthday Present: Bright Blue with Purple Glitter Bow/Stars
Birthday Present: Green and Silver Bow
Birthday Present: Green Diagonal Stripes Red Bow
Birthday Present: Multicolor Boy
Birthday Present: Multicolor Girl
Birthday Present: Pink Orange & Yellow Stripe
Birthday Present: Pink with Silver stars
Birthday Present: Purple with Pink Glitter Bow/Stars
Birthday Present: Turquoise polka dot with pink bow
Birthday Present: Yellow Orange Diagonal Stripes Blue Bow
Character: Bingo (Bluey's Sister)
Character: CARS Lightning McQueen
Character: Doc McStuffins Bandaid
Character: Princess Castle
Christmas: Buffalo Check Tree- red and black
Christmas: Ornament - White
Clothing/Accessories: Green & Blue Striped
Clothing/Accessories: Neck Tie - Blue & Red Striped
Clothing/Accessories: Pink Glitter Princess Crown
Clothing/Accessories: Sunglasses with moustache
Emoji: Party Blower - Girl
Fall: Sugar Skull- Yellow
Fireworks: Black and Silver
Fireworks: Bright Blue/silver
Fireworks: Red and Silver
Fireworks: Red, White & Blue
Fireworks: Royal Blue and Silver
Flower: Blue Tea Cup with Pink Flowers
Flower: Leaves with Plumeria Flowers
Flower: Yellow Bouquet Pink Bow
Food: Cupcake - Colorful Sprinkles
Food: Cupcake - Red White & Blue w/ Star Wrapper
Food: Cupcake - Red White & Blue w/ Stripe Wrapper
Food: Pink Sundae with Candy & Star Sprinkles
Game: Game Controller: Black
Graduation: Congrats Grad Circle- silver
Graduation: Diploma - Silver
Graduation: Grad cap on books
Graduation: Graduate- Female
Graduation: Graduate- Male
Halloween: 5 Little Pumpkins
Halloween: Jack-o-Lantern w/ Witch Hat
Heart: Tropical Flamingos
Heart: We Love you - Pink
Nature: Silver 6 Arm Snowflake
Nature: Silver 8 Arm Snowflake
Nature: Wave (Breaking Left)
Nature: Wave (Breaking Right)
Pennant - Go Warriors (Jupiter High School)
Pennant - Palm Beach Gators
School: Apple- First day of school
School: Backpack/school supplies- Blue
School: Back to School Chalkboard
School: Books and School Supply Stack
School: Composition Book - Green and Blue
School Graphic: Jupiter High School Seal
School Graphic: Jupiter J (Jupiter High School)
School Graphic: OG Knight Helmet
School: Kids Holding Hands
School: School Supply Heart
School: Stack of Books with Worm
School: Tower of Text Books
School: We Missed You Chalkboard
School: We Missed You Pencil Circle
Speech Bubble: 40 & Fabulous
Speech Bubble: Best Dad Ever (Black)
Speech Bubble: Best Mom Ever (Pink)
Speech Bubble: Blue/White Happy Birthday Script
Speech Bubble: It's Your Day
Speech Bubble: Pink/White Happy Birthday Script
Sport: Gymnast Silhouette
Sport: Running Shoes Pink
Transportation: Black Anchor
Transportation: Cement Truck
Transportation: Construction Cone
Transportation: Excavator
Transportation: Firetruck
Transportation: Food Truck
Transportation: Speed Boat
Addons
(Hover for name)
Light My Yard with LED Lights
SUPER BIRTHDAY: HAPPY BIRTHDAY Multi Colored Stars
SUPER CAKE - 3 Tier Blue, Bright Blue, Yellow
SUPER FRAME - RAINBOW BURST
SUPER FRAME - SCHOOL CHALK BOARD