Card My Yard Highland Village
My name is Michelle Holmgren. I am a Wife, Mom of two precious kiddos and a seminary student. I was born and raised in California but couldn't get to Texas faster! We love our community here in North Texas and are excited to celebrate your special moments, with you, through Card My Yard.
A Card My Yard yard greeting is the best gift for birthdays, graduations, anniversaries, birth announcements and more. We are a full service yard sign rental company - you book the order and we take care of the rest.
This is an independently owned and operated franchise licensed by Card My Yard Franchising, LLC.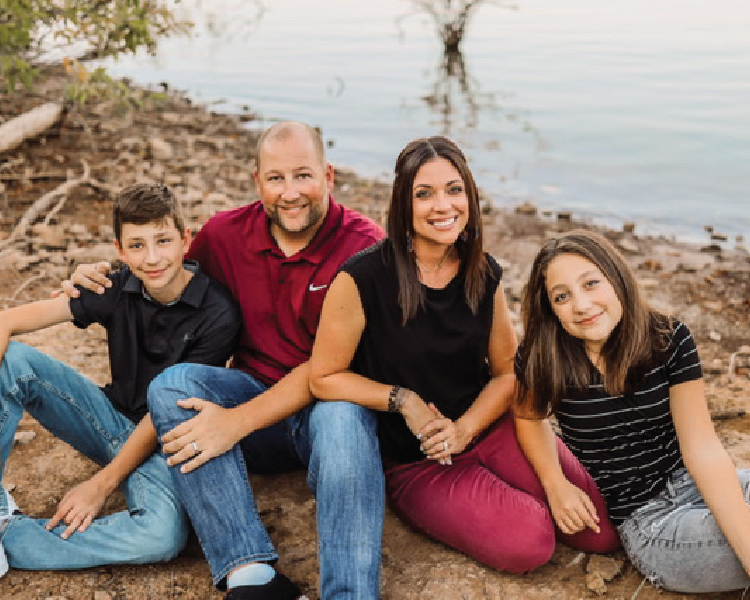 Choose Your Product
Fonts
(Hover for name)
Black Glitter Happy Birthday
Black & Gold Chevron Happy Birthday
Holographic Happy Birthday
Mermaid Happy Birthday - Blue Green
Multicolor Glitter Happy Birthday-Boy
Multicolor Glitter Happy Birthday-Girl
Multicolor Happy Birthday-Boy
Multicolor Happy Birthday-Girl
Purple Glitter Happy Birthday
Royal Blue and Green Happy Birthday
Royal Blue Happy Birthday
Turquoise Glitter Happy Birthday
Graphics
(Hover for name)
America: United States Air Force
America: United States Navy
Animal: Horse- Colorful Abstract
Animal: Unicorn Head Small
Birthday Cake: 2 Tier yellow-Red
Birthday Cake: 3 Tier Blue, BrightBlue, Yellow Cake
Birthday Cake: 3 Tier Orange Green Pink Cake with Blue Base
Birthday Cake: 3 tier- pink, green blue
Birthday Cake: 3 tier- purple, pink, yellow icing
Birthday Cake: 3 tier- Red, Blue, Yellow
Birthday Cake: Gold Glitter and Black
Birthday Cake: HBD Chocolate
Birthday Cake: Red Candles
Birthday Cake: Yellow Dot
Birthday: Interstate 2 Old
Birthday Party Hat: Black and Gold
Birthday Party Hat: Blue-Teen Scene
Birthday Party Hat: Double Digits
Birthday Party Hat: Pink-Double Digits
Birthday Party Hat: Pink- Teen Scene
Birthday Party Hat: Red Blue Stripe
Birthday Present: Black with Gold Glitter Bow/Stars
Birthday Present: Blue Green
Birthday Present: Blue- Red stripes
Birthday Present: Green Orange Stripe Yellow Bow
Birthday Present: Multicolor Boy
Birthday Present: Multicolor Girl
Birthday Present: Pink and Turquiose Polka Dot
Birthday Present: Pink Orange & Yellow Stripe
Birthday Present: Purple Stars
Birthday Present: Red with Black Bow
Birthday Present: Turquoise polka dot with pink bow
Birthday Present: Yellow Red White Dots Blue Bow
Character: Captain America
Character: Ice Princess - Anna
Character: Ice Princess - Elsa
Character: Karate Kid - Boy
Character: Karate Kid - Girl
Character: Mermaid: African American
Character: Mouse Ears - Mickey
Character: Mouse Ears- Minnie
Character: Ninja Turtle - Leonardo
Character: Paw Patrol: Chase
Character: Star Wars - Darth Vader
Character: Star Wars - Yoda
Christmas: Christmas Tree
Christmas: Christmas Truck - Red
Christmas: Elf on the Shelf Boy
Christmas: Nativity Scene
Clothing/Accessories: Green & Blue Striped
Clothing/Accessories: Make Up Bag
Clothing/Accessories: Tiara- Gold
Easter: Egg- Pastel Stripe
Easter: Egg- Yellow Flower
Fireworks: Black and Silver
Fireworks: Bright Blue/silver
Fireworks: Red and Silver
Fireworks: Red, White & Blue
Fireworks: Royal Blue and Silver
Fireworks: Royal Blue/Gold
Flowers: Succulents - Tan and Pink Pots
Food: Cupcake - Colorful Sprinkles
Game: Among Us Shhh Imposter
Game: Game Controller: Black
Grad Cap: "Class Of"- Black
Grad Cap: w/ Gold Diploma
Grad Cap: w/ Silver Diploma
Graduation: Class of '21 Black
Graduation: C/O - Class Of
Graduation: College Bound - Red
Graduation: Congrats Grad Circle- silver
Graduation: Congrats Graduate- black circle
Graduation: Congrats Graduate w/ Gold Diploma
Graduation: Congrats Graduate w/ Silver Diploma
Graduation: Grad cap on books
Graduation: Graduate- Female
Graduation: Graduate- Male
Halloween: Witch Cauldron
Heart: Glitter Gold-Sweet 16
Heart: Overlapping Hearts
Movie/ Theater: Movie Clapboard
Music: Microphone - Black
Other Graphic - Arrow R/L
Pennant: Flower Mound- Marauders
School Graphic: FM (Flower Mound)
School Graphic: LCS Warriors Shield
Space: Rocket- Red and blue
Speech Bubble: Happy Birthday w/ present
Speech Bubble: It's Your Day
Speech Bubble: Party Popper- Happy Anniversary
Speech Bubble: Quarantined- Blue
Speech Bubble: Time to Celebrate- Blue
Sport: Dallas Cowboys Football Jersey
Sport: Karate Kick Silhouette
Sport: Texas Rangers Jersey & Hat
Transportation: Airplane - Black
Transportation: Car Keys- Large
Transportation: Checkered Flag
Transportation: Driver's License
Transportation: Hot Air Balloon
Addons
(Hover for name)
Light My Yard with LED Lights
SUPER BIRTHDAY: HAPPY BIRTHDAY Ombre Bright Blue, Purple, Pink
SUPER BIRTHDAY: HAPPY BIRTHDAY Script - White Gold & Black
SUPER CAKE - 3 Tier Blue, Bright Blue, Yellow
SUPER CAKE - 3 Tier Blue, Orange, Yellow
SUPER CONGRATS Grad Silhouette - Black, Red, and Silver
Super Congratulations - Glitter Black
SUPER FRAME - RAINBOW BURST
SUPER FRAME - SILVER GLITTER
SUPER NUMBER: DOUBLE DIGITS - BLACK DISCO
SUPER NUMBER: SINGLE DIGIT - BLACK DISCO
SUPER PARTY HAT- Pink Polkadot
SUPER SIGN: Grad Cap - Silver
SUPER SIGN: HAPPY ANNIVERSARY Black and Gold