Card My Yard High Point
Hi, we are the Koontz family. My name is Jill and I'm super excited to be a part of Card My Yard. I have 3 children and one grandson that are my everything. I will be serving the High Point, Thomasville, Lexington, Archdale/Trinity and Denton area codes. There are so many reasons worth celebrating and I'm looking forward to being a part of yours! Always remember spreading joy never gets old and there is always a reason to smile.
Be JOYFUL always -I Thessalonians 5:16
Now Serving: 27239, 27292, 27360, 27370, 27262, 27260 and 27263
A Card My Yard yard greeting is the best gift for birthdays, graduations, anniversaries, birth announcements and more. We are a full service yard sign rental company - you book the order and we take care of the rest.
This is an independently owned and operated franchise licensed by Card My Yard Franchising, LLC.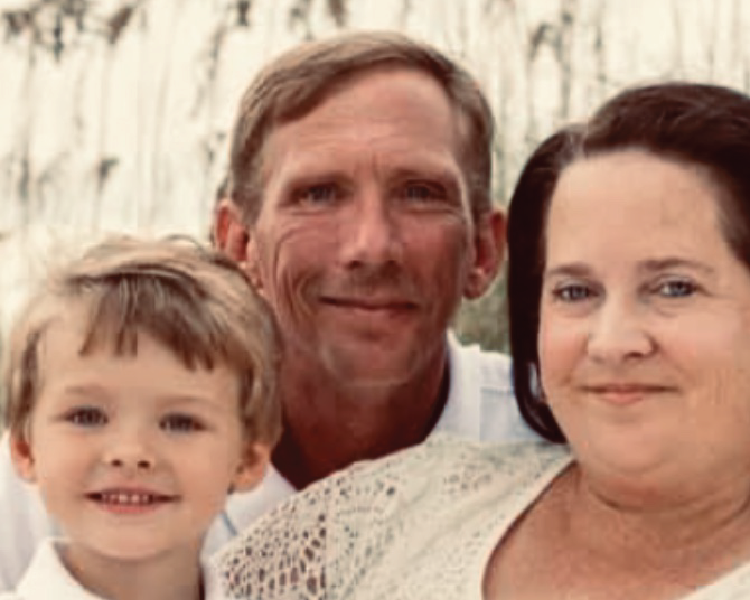 Choose Your Product
Fonts
(Hover for name)
BOO - Black/Orange Polka Dot
Bright Blue Happy Birthday
Multicolor Glitter Happy Birthday-Girl
Multicolor Happy Birthday-Boy
Multicolor Happy Birthday-Girl
Silver Glitter Happy Anniversary
Silver Glitter Happy Birthday
Turquoise Glitter Happy Birthday
Graphics
(Hover for name)
Animal: Eagle Head BLACK OUTLINE
Animal: Orange Dinosaur with Blue Gift
Animal: Unicorn with Balloon
Birthday Cake: 2 Tier yellow-Red
Birthday Cake: 3 tier- pink, green blue
Birthday Cake: HBD Chocolate
Birthday Cake: Pink and turquoise w/ Yellow star candles
Birthday Cake: Strawberry w/ sprinkles
Birthday Cake: Unicorn Cake
Birthday: Over the Hill 40
Birthday: Party Popper Black and Gold- Left
Birthday: Party Popper Black and Gold- Right
Birthday: Party Popper Blk/Silver- Left
Birthday: Party Popper Blk/Silver- Right
Birthday: Party Popper Red and Yellow- Left
Birthday: Party Popper Red and Yellow- Right
Birthday Present: Black and Gold Chevron
Birthday Present: Black with Gold bow
Birthday Present: Blue- Red stripes
Birthday Present: Multicolor Boy
Birthday Present: Multicolor Girl
Birthday Present: Pink and Turquiose Polka Dot
Character: Mouse Ears - Minnie - Pink Bow
Character: Paw Patrol: Chase
Character: Paw Patrol-Marshall
Christmas: Elf on the Shelf Boy
Christmas: Ornament- Red and White dot
Christmas: Ornament- Red & Green Stripe
Christmas: Stacked Presents
Clothing/Accessories: LV Style Handbag
Clothing/Accessories: Make Up Bag
Drink: Aged to Perfection Bourbon Barrel
Easter: Egg- Pink and Blue
Fireworks: Red and Silver
Fireworks: Red, White & Blue
Flower: Blue Tea Cup with Pink Flowers
Flower: Daisy with Ladybug
Food: Cupcake - Colorful Sprinkles
Food: Pink Sundae with Candy & Star Sprinkles
Game: Game Controller: Black
Graduation: Congrats Grad Circle- gold
Graduation: Congrats Graduate- black circle
Graduation: Congrats Graduate Circle- Black & Orange
Graduation: Congrats Graduate Circle- Black & Purple
Graduation: Congrats Graduate Circle- Black & Red
Graduation: Congrats Graduate w/ Gold Diploma
Graduation: Diploma - Silver
Graduation: Grad cap on books
Graduation: Graduate- Male
Halloween: 3D Jack O Lantern
Halloween: Pumpkin- Trick or Treat
Halloween: Witch Cauldron
School: Crayon Frame (No Words)
School Graphic: Eagle- black
Speech Bubble: BEST DAD Burst
Speech Bubble: Best Mom Ever (Pink)
Addons
(Hover for name)
Light My Yard with LED Lights