Card My Yard Grand Rapids
Hi! My name is Katie Rieffenberger and I am thrilled to bring Card My Yard to Grand Rapids! I am a stay-at-home mom to 4 sweet kiddos and my husband is a project manager in mechanical construction. We relocated to Grand Rapids in 2017 and we couldn't be happier with our decision to become west-siders! We are so excited to be a part of the Card My Yard team and look forward to adding that extra-special bit of happiness to all of your celebrations!
Happily serving neighborhoods in the following zip codes: 49546, 49301, 49512, 49525, 49316, 49302, 49506 and 49306. A Card My Yard yard greeting is the perfect gift for birthdays, graduations, anniversaries and celebrations of any size. We are a full service yard sign rental company - you book the order and we take care of the rest.
This is an independently owned and operated franchise licensed by Card My Yard Franchising, LLC.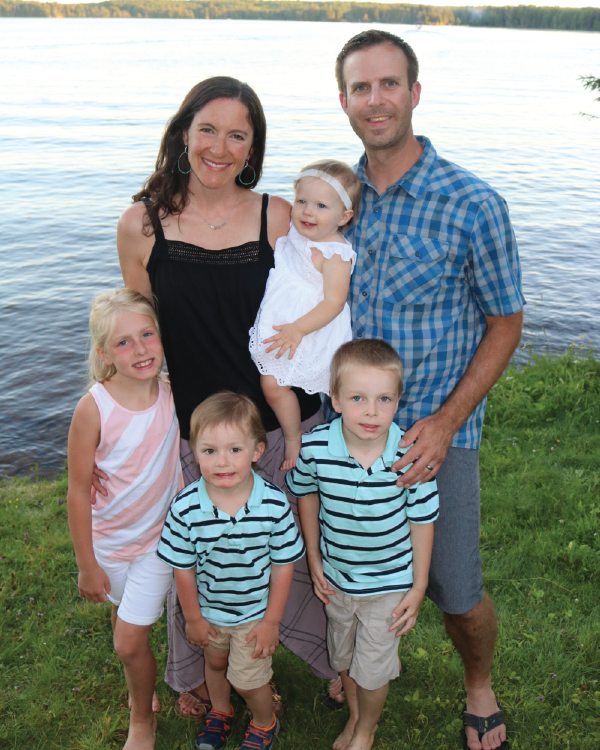 Choose Your Product
Fonts
(Hover for name)
Blue Glitter Happy Birthday
Holographic Happy Birthday
Multicolor Happy Birthday-Boy
Multicolor Happy Birthday-Girl
Pink Glitter Happy Birthday
Purple Glitter Happy Birthday
Royal Blue Happy Birthday
Turquoise Glitter Happy Birthday
Graphics
(Hover for name)
Animal: Unicorn with Balloon
Balloon: Silver- Teen Scene
Birthday Cake: 2 Tier yellow-Red
Birthday Cake: 3 tier- pink, green blue
Birthday Cake: 3 tier- Red, Blue, Yellow
Birthday Cake: 4 Tiered Pink and Turquoise
Birthday Cake: Gold Glitter and Black
Birthday Cake: Pink diamond
Birthday Cake: Unicorn Cake
Birthday: Interstate 2 Old
Birthday Party Hat: Black and Gold
Birthday Party Hat: Double Digits
Birthday Party Hat: Pink-Double Digits
Birthday Present: Blue- Red stripes
Birthday Present: Multicolor Girl
Birthday Present: Pink and Turquiose Polka Dot
Birthday Present: Purple with Pink Glitter Bow/Stars
Birthday Present: Red with Blue dots
Birthday Present: Red with Blue Glitter Bow/Stars
Birthday Present: Turquoise polka dot with pink bow
Character: Captain Marvel-girl
Character: Girl Scout Girl
Character: Ice Princess - Anna
Character: Ice Princess - Elsa
Character: Mermaid: African American
Character: Mouse Ears- Minnie
Character: Star Wars - Darth Vader
Character: Star Wars - R2-D2
Christmas: Christmas Tree
Christmas: Elf on the Shelf Boy
Christmas: Snow Globe w/ Snowman
Emoji: Party Blower - Girl
Fireworks: Black and Silver
Fireworks: Royal Blue and Silver
Game: Game Controller: Black
Grad: Congrats Grad Circle- gold
Grad: Congrats Graduate w/ Gold Diploma
Grad: Congrats Graduate w/ Silver Diploma
Grad: Senior Friends- Black
Heart: Glitter Gold-Sweet 16
Other Graphic - Arrow R/L
Other Graphic - Arrow U/D
Other Graphic: Princess Castle
Paw Print: Silver Glitter
School: Crayon Frame (No Words)
School Graphic: Kids Holding Hands
School Graphic: Painters Palette
School: Happy Earth with Heart
School: School Supply Heart
School: We Missed You Chalkboard
Space: Rocket- Red and blue
Speech Bubble: Back to School
Speech Bubble: Comic -"BOOM"
Speech Bubble: Comic-"WOW"
Speech Bubble: Honk- black
Speech Bubble: It's Your Day
Speech Bubble: Time to Celebrate- Blue
Sport: Colorful Dancer on Heart
Sport: Horse- Drassage Rider
Sport: Kansas City Chiefs Football Jersey
Sport: Skateboard- Flames
Transportation: Car Keys- Large
Transportation: Hot Air Balloon
Wedding: Heart - Red Mr. & Mrs.
Addons
(Hover for name)