Card My Yard Fresno
Hello my name is Marilyn Rylander, my family and I are extremely excited to serve our community and bring joy to the many families and businesses in our zip codes 77047, 77430, 77444,77481, 77053, 77545, and 77583.
A Card My Yard yard greeting is the perfect gift for birthdays, graduations, anniversaries and celebrations of any size. We are a full service yard sign rental company - you book the order and we take care of the rest.
This is an independently owned and operated franchise licensed by Card My Yard Franchising, LLC.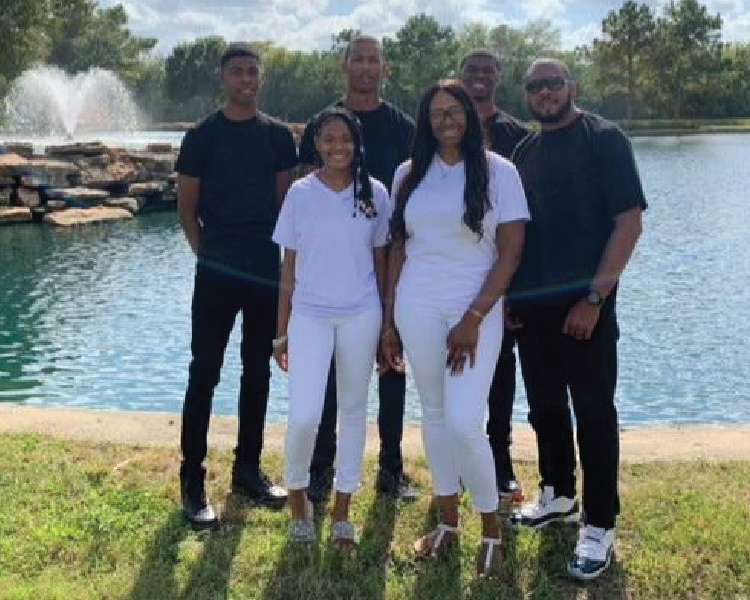 Choose Your Product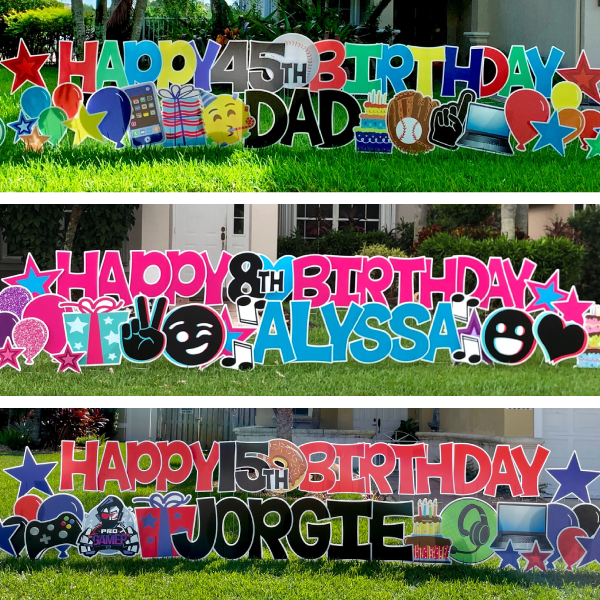 The biggest birthday card you can order! Send a Birthday Yard Sign as a Surprise on their special day! This package includes the message "HAPPY BIRTHDAY" along with customized name and age for the recipient. Our yard greeting service includes personalization, setup and removal as requested by the customer. The Happy Birthday greeting includes stars, individual balloons and a graphic. 2 name maximum please! Choose from the available font colors to spell HAPPY BIRTHDAY. <p> (Rush fees may apply for any order placed for same day delivery. Orders placed on the same day as delivery are not guaranteed. Each Card My Yard location is an independently owned Franchise and inventory varies from location to location. EVERY ORDER INCLUDES BOTH SETUP & PICKUP)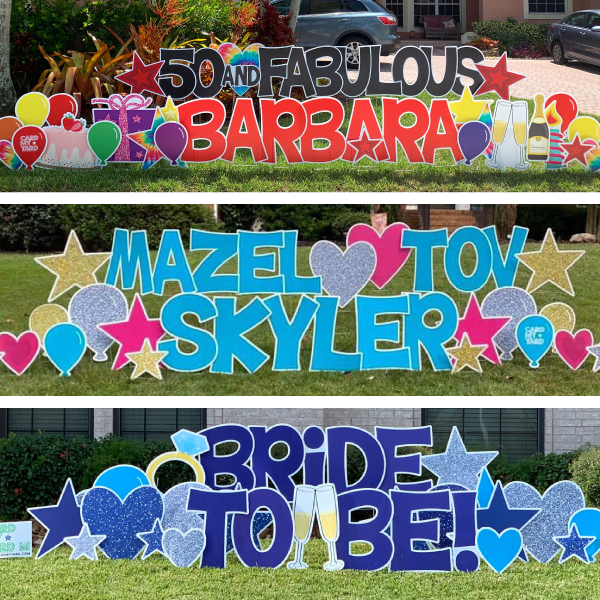 Get Creative with your celebration! Send a Yard Card and Say Anything to any one no matter the occasion, in 25 characters or less. Say "Congrats", Welcome someone home, make an announcement or advertise in a BIG and UNFORGETTABLE way! Our service includes personalization, selected graphics, stars and balloons, setup and removal. *This package is not valid for Graduation (Rush fees may apply for any order placed for same day delivery. Orders placed on the same day as delivery are not guaranteed. Each Card My Yard location is an independently owned Franchise and inventory varies from location to location.)*EVERY ORDER INCLUDES BOTH SETUP & PICKUP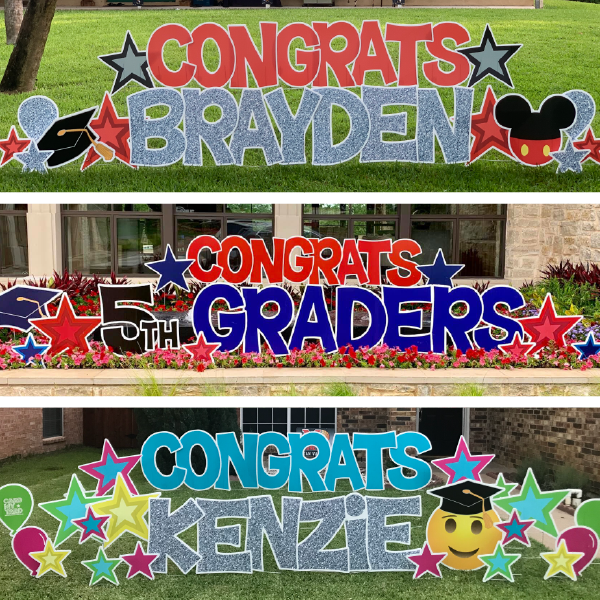 Celebrate graduation in a big way. Based on availability, this greeting will include "CLASS OF 2021" or "CONGRATS" and the GRADUATE NAME, a selected graphic, stars and balloons. We will try to match stars and balloons to the colors of your school choice. If you would like an alternate graduation message please include that in your order. (Rush fees may apply for any order placed for same day delivery. Orders placed on the same day as delivery are not guaranteed. Each Card My Yard location is an independently owned Franchise and inventory varies from location to location. EVERY ORDER INCLUDES BOTH SETUP & PICKUP)
Fonts
(Hover for name)
Bright Blue Happy Birthday
Collegiate Silver Congrats
Multicolor Happy Birthday-Boy
Multicolor Happy Birthday-Girl
Pink Glitter Happy Birthday
Purple Glitter Happy Birthday
Royal Blue Happy Birthday
Graphics
(Hover for name)
Animal: TRex with Background
Birthday Cake: 2 Tier yellow-Red
Birthday Cake: 3 Tier Blue, BrightBlue, Yellow Cake
Birthday Cake: 3 tier- pink, green blue
Birthday Cake: HBD Chocolate
Birthday Cake: Strawberry w/ sprinkles
Birthday Party Hat: Multi Color Argyle
Birthday: Party Popper Blk/Silver- Left
Birthday: Party Popper Blk/Silver- Right
Birthday Present: Blue- Red stripes
Birthday Present: Multicolor Boy
Birthday Present: Multicolor Girl
Birthday Present: Pink Hearts Bright Blue Bow
Character: Mermaid: African American
Character: Mermaid - Red Head Swimming
Character: Princess Castle
Character: Princess - Pink
Character: Tiana Style Princess
Clothing/Accessories: Crocs - Pink
Clothing/Accessories: High Heels
Clothing/Accessories: LV Style Handbag
Clothing/Accessories: Make Up Bag
Clothing/Accessories: Pearl Necklace
Fireworks: Red, White & Blue
Food: Cupcake - Colorful Sprinkles
Game: Game Controller: Black
Graduation: Congrats Graduate Circle- Black & Dark Green
Graduation: Congrats Graduate Circle- Black & Royal Blue
Graduation: Congrats Graduate Circle- Black & Yellow
Graduation: Congrats Graduate w/ Silver Diploma
Graduation: Diploma - Silver
Graduation: Graduate- Female
Graduation: Graduate- Male
Heart: Primary Color Rainbow
Music: Microphone - Black
Transportation: Blue Red Monster Truck
Transportation: Car Keys- Large
Transportation: Motorcycle
Addons
(Hover for name)