Card My Yard Fort Wayne
Hi there! We are the Woodson Family, Emily, Joe, McKale, Isla, Eli, Asher, and Avery. We are extremely excited to serve the Fort Wayne, Indiana area, by spreading happiness with Card My Yard. I was born and raised in Fort Wayne. After college, Joe and I moved to and around Texas for eight years. We moved back to Fort Wayne to buy our forever home and be close to family. I currently work as a part time speech language pathologist for the local community school system. Fort Wayne, Indiana gets an average 190 days of sunshine a year and I am thrilled to be given the opportunity to represent Card My Yard and make it sunny and cheerful year round! This is an independently owned and operated franchise licensed by Card My Yard Franchising, LLC.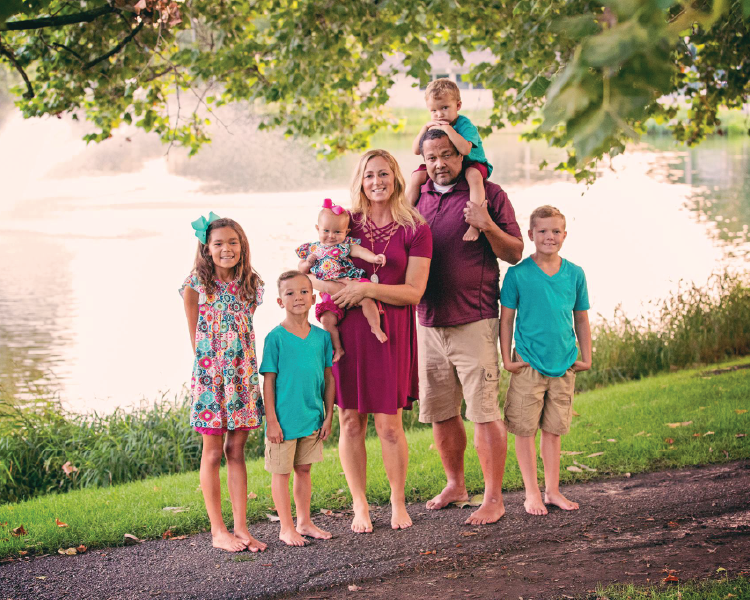 Choose Your Product
Fonts
(Hover for name)
Bright Blue Happy Birthday
Happy Birthday - Large Confetti Dot
Multicolor Happy Birthday-Boy
Multicolor Happy Birthday-Girl
Pink & Blue Chevron Block Happy Birthday
Pink & Turquoise Chevron Happy Birthday
Royal Blue and Green Happy Birthday
Royal Blue Block Happy Birthday
Silver Glitter Happy Birthday
Turquoise Glitter Happy Birthday
Graphics
(Hover for name)
America: United States Army
Animal: Yellow & Blue Happy FIsh
Birthday Cake: 2 Tier yellow-Red
Birthday Cake: 3 Tier Blue, BrightBlue, Yellow Cake
Birthday Cake: 3 Tier Orange Green Pink Cake with Blue Base
Birthday Cake: 3 tier- pink, green blue
Birthday Cake: 3 tier- purple, pink, yellow icing
Birthday Cake: 3 tier- Red, Blue, Yellow
Birthday Cake Slice: Girl
Birthday Cupcake: Sprinkles
Birthday: Over the Hill Grave
Birthday: Party Popper Red and Yellow- Left
Birthday Present: Black/Silver Chevron
Birthday Present: Blue- Red stripes
Birthday Present: Blue & Yellow Striped
Birthday Present: Multicolor Girl
Birthday Present: Pink Hearts Bright Blue Bow
Birthday Present: Purple Stars
Birthday Present: Tall Pink and Turquoise
Character: Ice Princess - Elsa
Character: Karate Kid - Boy
Character: PJ Mask - Green
Character: Poppy the Troll
Character: Shopkin - Strawberry
Character: Sonic the Hedgehog
Emoji: Party Blower - Girl
Fireworks: Black and Silver
Fireworks :Red, White & Blue
Flower: Pink Bouquet Yellow Bow
Flower: Yellow Bouquet Pink Bow
Game: Game Controller: Black
Halloween: Candy Bucket- Orange
Holiday: Easter- Cartoon Bunny
Holiday: Easter Egg - Chevron
Holiday: Easter Egg - Rainbow Dot
Other Graphic - Arrow R/L
Pennant: Fort Wayne- Lions
Pennant: Friendswood- Carroll High
Pennant: Ft. Wayne- Spartans
School Graphic: Book worm
School Graphic: Painters Palette
School Graphics: Books- no words
Speech Bubble: Comic-"POW"
Speech Bubble: Comic-"WOW"
Speech Bubble: Honk- blue
Speech Bubble: Honk- pink
Transportation: Airplane- blue
Transportation: Construction Cone
Transportation: Driver's License
Transportation: Excavator
Transportation: Firetruck
Transportation: Police Car
Addons
(Hover for name)