Card My Yard Edwardsville
Welcome to Card My Yard Edwardsville! I am Lynette Nelson, an Illinois native, married to my high school sweetheart and mom to two awesome kiddos. I love starting my days with an early morning run where the sunrise restores my soul. When I get extra time, you can find me and my family hiking, biking and helping others in our community.
It is my honor and privilege to help make any celebration in your life – big or small – the brightest and most joyous it can be! Please call or email if you don't see your area listed. I look forward to celebrating with you!
Proudly serving: 62002 | 62010 | 62025 | 62034 | 62035 | 62046 | 62061 | 62062 | 62067 | 62097 | 62249 | 62281
p>"Let your light shine so others may see the good things you do and praise God in heaven." Matthew 5:16
This is an independently owned and operated franchise licensed by Card My Yard Franchising, LLC.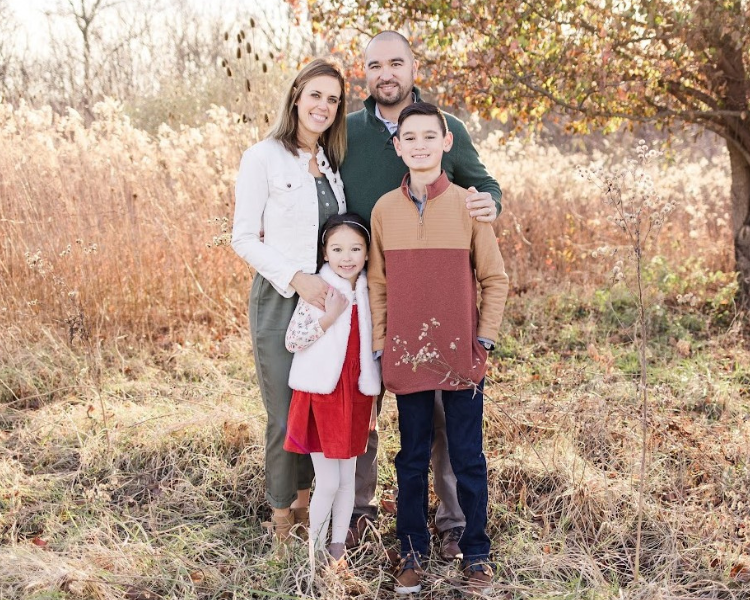 Choose Your Product
Fonts
(Hover for name)
Bright Blue Happy Birthday
Multicolor Happy Birthday-Girl
Graphics
(Hover for name)
America: United States Air Force
America: United States Army
America: United States Marines
America: United States Navy
Animal: Alligator Walking
Animal: TRex with Background
Animal: Triceratops with Background
Balloon: Silver- Double Digits
Birthday: Birthday Glasses Blue
Birthday Cake: 2 Tier yellow-Red
Birthday Cake: 3 Layer Black and Silver
Birthday Cake: 3 Tier Blue, BrightBlue, Yellow Cake
Birthday Cake: 4 Tiered Pink and Turquoise
Birthday Cake: Glitter Girl 3 Layer Cake 4 Candles
Birthday Cake: Gold Glitter and Black
Birthday Cake: Strawberry w/ sprinkles
Birthday Party Hat: 50 is the new 30
Birthday Party Hat: Pink Blue Stripe
Birthday Party Hat: Red Blue Stripe
Birthday Present: Black/Silver Chevron
Birthday Present: Black with Gold Glitter Bow/Stars
Birthday Present: Blue- Red stripes
Birthday Present: Bright Blue with Pink and Yellow Stars
Birthday Present: Green Orange Stripe Yellow Bow
Birthday Present: Multicolor Boy
Birthday Present: Multicolor Girl
Birthday Present: Pink and Turquiose Polka Dot
Character: Ice Princess - Anna
Character: Ice Princess - Elsa
Character: Mouse Ears - Mickey
Character: Mouse Ears - Minnie - Pink Bow
Character: My Little Pony-Purple
Character: Princess Castle
Character: Star Wars - Baby Yoda in Hover Pod
Christmas: Christmas Tree
Christmas: Elf on the Shelf Boy
Christmas: Snow Globe w/ Snowman
Christmas: Stacked Presents
Clothing/Accessories: Make Up Bag
Clothing/Accessories: Pink Glitter Princess Crown
Emoji: Party Blower - Girl
Fall: Gobble Gobble Football
Food: Cupcake - Colorful Sprinkles
Food: Sundae with a Strawberry on top
Game: Play Station Game Controller - BLACK
Outdoors: Get Outside Backpack
School: Backpack/school supplies- Blue
Speech Bubble: 40 & Fabulous
Speech Bubble: Party Time- Red
Speech Bubble: Sweet 16 Burst
Speech Bubble: Time to Celebrate- Blue
Sport: Gymnast Silhouette
Sport: Skateboard- Flames
Transportation: Car Keys- Large
Transportation: Cement Truck
Transportation: Driver's License
Transportation: Tractor - Green
Transportation: Yellow Red Monster Truck
Addons
(Hover for name)
SUPER BIRTHDAY: HAPPY BIRTHDAY Rainbow
SUPER CAKE - 3 Tier Blue, Bright Blue, Yellow
SUPER CAKE - 3 Tier Blue, Orange, Yellow
Super Congratulations - Glitter Black
SUPER SIGN: "GRAD" Stacked- Black