Card My Yard Denver
"We are the Walters family! Marissa, Chris, Coleman and Maya. Marissa is a full time working mom and benefits auctioneer and Chris is an entrepreneur and current stay at home dad. And we are so excited to spread joy and happiness throughout the Denver Metro Area. Whether it is a milestone birthday, new baby, engagement or just a Tuesday we are here to help you brighten that special someone's day. The Walters approach everything as a team so do not be surprised if you spy Maya and Coleman helping set up your greeting. We are honored and thrilled to bring Card My Yard to the Denver area! Now serving: 80206, 80209, 80210, 80220, 80222, 80224, 80231, 80246, 80247, 80230, 80205, 80218, 80207 and 80238.
A Card My Yard yard greeting is the best gift for birthdays, graduations, anniversaries, birth announcements and more. We are a full service yard sign rental company - you book the order and we take care of the rest.
This is an independently owned and operated franchise licensed by Card My Yard Franchising, LLC.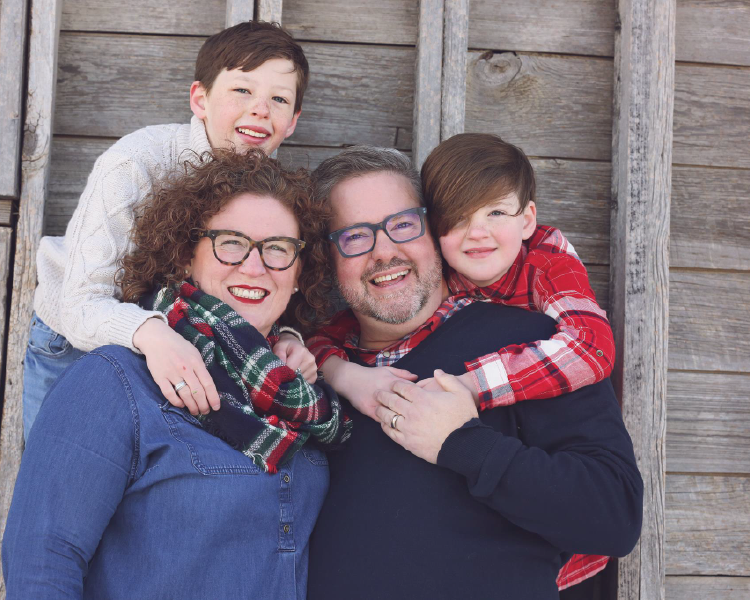 Choose Your Product
Fonts
(Hover for name)
Bright Blue Happy Birthday
Collegiate Silver Congrats
Multicolor Happy Birthday-Boy
Multicolor Happy Birthday-Girl
Graphics
(Hover for name)
America: VOTE BUTTON WITHOUT FLAG
Animal: Unicorn with Balloon
Birthday: Birthday Glasses Blue
Birthday Cake: 2 Tier yellow-Red
Birthday Cake: 3 Layer Black and Silver
Birthday Cake: 3 Tier Blue, BrightBlue, Yellow Cake
Birthday Cake: 3 Tier Orange Green Pink Cake with Blue Base
Birthday Cake: 3 tier- pink, green blue
Birthday Cake: HBD Chocolate
Birthday Cake: Strawberry w/ sprinkles
Birthday Party Hat: Multi Color Argyle
Birthday: Party Popper Blk/Silver- Left
Birthday: Party Popper Blk/Silver- Right
Birthday: Party Popper Red and Yellow- Left
Birthday: Party Popper Red and Yellow- Right
Birthday Present: Blue- Red stripes
Birthday Present: Multicolor Boy
Birthday Present: Multicolor Girl
Birthday Present: Pink with Silver stars
Birthday Present: Purple with Green Glitter Bow/Stars
Birthday Present: Red with Blue Stars
Character: Astronaut w/ Flag
Character: Fairy - Green w/ Pink wings
Character: Harry Potter - Hermoine
Character: Ice Princess - Anna
Character: Ice Princess - Elsa
Character: Mermaid - Red Head Swimming
Christmas: Buffalo check deer
Christmas: Heart Eye Santa
Christmas: Ornament - White
Clothing/Accessories: Make Up Bag
Fireworks: Red, White & Blue
Food: Cupcake - Colorful Sprinkles
Game: Among Us Shhh Imposter
Game: Game Controller: Black
Graduation: Diploma - Silver
Halloween: Blue Flying Monster
Halloween: Bulldog Skeleton
Halloween: Orange Green Slime Monster
Halloween: Pumpkin- Trick or Treat
Halloween: Witch Cauldron
Heart: Primary Color Rainbow
Outdoors: Get Outside Backpack
Religious: Mazel Tov Silver
Ribbon/Cause: Autism Awareness Heart
Ribbon/Cause: Wonder Woman Pink Ribbon
Space: Maroon White Rocket With Flames
Sport: Ballet Pointe Shoes
Sport: Gymnast Silhouette
Sport: Skateboard- Flames
Transportation: Blue Red Monster Truck
Transportation: Car Keys- Large
Transportation: Driver's License
Transportation: New Driver Sign
Wedding: Heart - Gold Mr. & Mrs.
Addons
(Hover for name)
SUPER BIRTHDAY: HAPPY BIRTHDAY Rainbow
SUPER CAKE - Unicorn Cake
SUPER FRAME - LARGE RAINBOW DOT
SUPER SIGN: Grad Cap- Gold