Card My Yard Cypress
Hey there Cypress! I'm Evelin Leyva, my husband Gus, our two boys (Jayden & Jaycen) and our fur baby Thor are happy to continue to bring Card My Yard to our community! We have been part of the Cypress community most of our life! We are a baseball family and both my husband and I are Army Veterans. After serving in the military, I spent about 17 years in the banking industry and recently took the job of a stay-at-home mom. We've been looking forward to joining the Card My Yard family for quite some time now and when this opportunity became an option for our family, there was no hesitation that this would be a perfect fit for us! We could not be more excited to bring extra joy, surprises and smiles to occasions of all kinds across our wonderful community through Card My Yard!
Proud to serve: 77064, 77065, 77070, 77095, 77429, 77433 and 77447
A Card My Yard yard greeting is the best gift for birthdays, graduations, anniversaries, birth announcements and more. We are a full service yard sign rental company - you book the order and we take care of the rest.
This is an independently owned and operated franchise licensed by Card My Yard Franchising, LLC.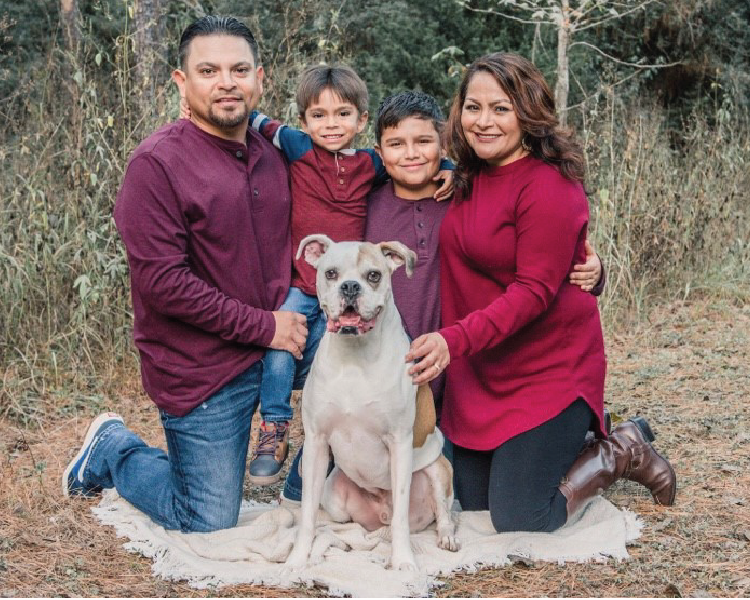 Choose Your Product
Fonts
(Hover for name)
Black Glitter Happy Birthday
Black & Gold Chevron Happy Birthday
Blue Glitter Happy Birthday
Bright Blue Happy Birthday
Green Glitter Happy Birthday
Holographic Happy Birthday
Multicolor Happy Birthday-Girl
Pink Glitter Happy Birthday
Pink & Turquoise Chevron Happy Birthday
Red Glitter Happy Birthday
Red White & Blue Welcome Home
Rose Gold Glitter Happy Birthday
Royal Blue Block Happy Birthday
Royal Blue Happy Birthday
Silver Glitter Happy Birthday
Tik Tok Style Happy Birthday
Graphics
(Hover for name)
America: EMT Star of Life
America: Firefighter Helmet
America: RWB Fire Crackers
America: United States Air Force
America: United States Army
America: United States Coast Guard
America: United States Marines
America: United States Navy
Animal: Unicorn Head Small
Animal: Walking Paw Prints
Animal: Yellow & Blue Happy FIsh
Baby: Teddy Bear on the Moon
Birthday Cake: 2 Tier Turquoise
Birthday Cake: 2 Tier yellow-Red
Birthday Cake: 3 Layer Black and Silver
Birthday Cake: 3 Tier Blue, BrightBlue, Yellow Cake
Birthday Cake: 3 Tier Orange Green Pink Cake with Blue Base
Birthday Cake: 3 tier- pink, green blue
Birthday Cake: 3 tier- Red, Blue, Yellow
Birthday Cake: 4 Tiered Pink and Turquoise
Birthday Cake: Blue, Yellow, Red
Birthday Cake: Bright Candy Covered Cake
Birthday Cake: Gold Glitter and Black
Birthday Cake: GREEN BLUE STAR CANDLES
Birthday Cake: Happy Birthday Candles
Birthday Cake: HBD Chocolate
Birthday Cake: Pale Pink 3 layer
Birthday Cake: Pink and turquoise w/ Yellow star candles
Birthday Cake: Pink diamond
Birthday Cake: Single Layer Red Cake with Lime Green Frosting
Birthday Cake Slice: Girl
Birthday Cake: Strawberry w/ sprinkles
Birthday Cake: Unicorn Cake
Birthday Cake: Yellow Dot
Birthday: Interstate 2 Old
Birthday: Over the Hill Grave
Birthday Party Hat: Black and Gold
Birthday Party Hat: Black and Gold Triangle
Birthday Party Hat: Black and Silver
Birthday Party Hat: Blue-Teen Scene
Birthday Party Hat: Double Digits
Birthday: Party Hat Gold with Black dot
Birthday Party Hat: Green Yellow Stripe
Birthday Party Hat: Multi Color Argyle
Birthday Party Hat: Pink- Teen Scene
Birthday Party Hat: Pink with Polkadots
Birthday Party Hat: Red Blue Stripe
Birthday Present: Black/Silver Chevron
Birthday Present: Black with Gold bow
Birthday Present: Black with Gold Glitter Bow/Stars
Birthday Present: Blue Argyle
Birthday Present: Blue Green
Birthday Present: Blue- Red stripes
Birthday Present: Multicolor Boy
Birthday Present: Multicolor Girl
Birthday Present: Pink & Gold
Birthday Present: Pink Stars
Birthday Present: Purple Argyle
Birthday Present: Purple Stars
Birthday Present: Red with Black Bow
Birthday Present: Red with Blue Stars
Birthday: Present- Rose Gold with stripes
Birthday Present: Royal Blue w/ Gold Ribbon
Birthday Present: Turquoise Cylinder w Purple Bow
Birthday Present: Turquoise polka dot with pink bow
Birthday Present: Turquoise with Stars, Pink Bow
Birthday: Yield To Old Age
Business: CFA COW SPIRIT NIGHT
Character: Barbie Silhouette
Character: Captain America
Character: Ice Princess - Anna
Character: Ice Princess - Elsa
Character: Mermaid - Red Head Swimming
Character: Mouse Ears - Mickey
Character: Mouse Ears - Minnie - Pink Bow
Character: Paw Patrol: Chase
Character: Paw Patrol Everest
Character: Paw Patrol Rubble
Character: Paw Patrol Sky
Character: Pink and Purple Super Girl - African American
Character: Shopkin - Strawberry
Character: Spiderman - African American
Character: Star Wars - Baby Yoda in Hover Pod
Character: Star Wars - Boba Fett
Character: Star Wars - Darth Vader
Character: Star Wars Mandalorian
Character: Star Wars - R2-D2
Character: Star Wars - Yoda
Character: Tiana Style Princess
Character: Transformer - Autobots (Red)
Character: Transformer - Decepticons (Purple)
Character: Transformer - Optimus (Blue)
Christmas: Christmas Truck - Classic
Christmas: Elf on the Shelf Boy
Christmas: Elf on the Shelf Girl
Christmas: Nativity Scene
Christmas: Rudolph the Reindeer
Clothing/Accessories: Boy Crown - gold
Clothing/Accessories: Crown
Clothing/Accessories: Handbag, Heel and Makeup
Clothing/Accessories: High Heels
Clothing/Accessories: LV Style Handbag
Clothing/Accessories: Make Up Bag
Clothing/Accessories: Nail Polish
Clothing/Accessories: Red Stripe Flip Flops
Clothing/Accessories: Red Sunglasses
Clothing/Accessories: Tiara- Gold
Clothing/Accessories: Tutu
Easter: Egg - Rainbow Dot
Emoji: Party Blower - Girl
Fall: Gobble Gobble Football
Fall: Sugar Skull- Yellow
Fireworks: Black and Silver
Fireworks: Bright Blue/silver
Fireworks: Red, White & Blue
Flower: Bright Pink with Petals
Flower: Leaves with Plumeria Flowers
Flowers: Succulents - Tan and Pink Pots
Flowers: Succulents - Turquoise Pot
Food: Cupcake - Blue Iced Blue Paper
Food: Cupcake - Blue Iced Pink Paper
Food: Cupcake - Blue with Chocolate
Food: Cupcake - Colorful Sprinkles
Food: Cupcake - Pink & Bright Blue Dots
Game: Game Controller: Black
Game: Play Station Game Controller - BLACK
Game: Play Station Game Controller - GREEN
Graduation: Congrats Grad Circle- gold
Graduation: Congrats Grad Circle- silver
Graduation: Congrats Graduate w/ Gold Diploma
Graduation: Congrats Graduate w/ Silver Diploma
Graduation: Diploma - Gold
Graduation: Diploma - Silver
Graduation: Graduate- Female
Graduation: Graduate- Gold
Graduation: Graduate- Male
Graduation: Graduate- Silver
Halloween: Eyeball Cupcake
Halloween: Jack-o-Lantern
Halloween: Orange Green Slime Monster
Halloween: Owl w Jack-O-Lantern
Halloween: Purple Monster
Halloween: Witch Cauldron
Heart: Glitter Gold-Sweet 16
Heart: Glitter Silver-Double Digits
Movie/ Theater: Movie Clapboard
Movie/Theater: Theatre Mask
Other Graphic - Arrow R/L
Other Graphic: Light Bulb
Other Graphic: Princess Castle
Pennant - Sam Houston Bearkats
Religious: Cross - black and white
Ribbon/Cause: Autism Awareness Heart
School: Backpack/school supplies- Pink
School: Calculator- Green
School Graphic: CyRanch Mustang
School Graphic: Cywood Wildcats
School Graphic: Eagle- black
School: Happy First day of School Circle
School: Tower of Text Books
Speech Bubble: Best Dad Ever (Blue Circle)
Speech Bubble: Best Mom Ever (Black)
Speech Bubble: Black/Gold Happy Birthday Script
Speech Bubble: Blue/White Happy Birthday Script
Speech Bubble: Congrats- Gold
Speech Bubble: Congrats- Silver
Speech Bubble: Happy Birthday to You
Speech Bubble: Sweet 16 Burst
Sport: Ballet Pointe Shoes
Sport: Exercise Equipment
Sport: Golf Clubs - Bright Blue
Sport: Houston Astros Jersey & Hat
Sport: Houston Texans Football Jersey
Sport: Pom Pom - Black/Green Glitter
Sport: Pom Pom - Blue/Silver Glitter
Sport: Running Shoes Pink
Technology: Laptop - Blue Screen
Technology: YouTube Style PLAY
Technology: YouTube Style Subscribe
Transportation: Amubulance 3D
Transportation: Blue Red Monster Truck
Transportation: Car Keys- Large
Transportation: Driver's License
Transportation: Firetruck
Transportation: Firetruck
Transportation: Monster Truck
Transportation: Police Car
Transportation: Yellow Red Monster Truck
Wedding: Heart - Wedding Gown & Tux
Addons
(Hover for name)
Light My Yard with LED Lights
SUPER BIRTHDAY: HAPPY BIRTHDAY Rainbow
SUPER BIRTHDAY: HAPPY BIRTHDAY Script - White Gold & Black
SUPER CAKE - 3 Tier Blue, Bright Blue, Yellow
SUPER CAKE - 3 Tier Blue, Orange, Yellow
SUPER CAKE - Gold & Black
SUPER CONGRATS Grad Silhouette - Black and Gold
SUPER CONGRATS Grad Silhouette - Black and Silver
SUPER FRAME - RAINBOW BURST
SUPER NUMBER: DOUBLE DIGITS - BLACK DISCO
SUPER NUMBER: SINGLE DIGIT - BLACK DISCO
SUPER PARTY HAT- Blue and pink polka dot
SUPER PARTY HAT- blue with red top
SUPER PILE OF PRESENTS - Pink Multi Color
SUPER PILE OF PRESENTS - Red Multi Color
SUPER SIGN: HAPPY ANNIVERSARY Black and Gold