Card My Yard Crestwood
Hi! I am Emily Joseph (right). My husband Steve and I have been proud residents of Crestwood for the last 11+ years. We have a 6 year old who keeps us busy, on our toes and always laughing! After many years in the fast paced media and advertising world, I am looking forward to spending more quality time at home while helping families, schools and businesses celebrate life's special moments with Card My Yard. Jennifer and I have been friends for several years and we are excited to start this new venture together!
My name is Jennifer Staley (left). I'm from Illinois originally but have lived in Missouri since 2003. Currently I live in Manchester. I have 2 beautiful daughters. I'm grateful to be a part of such a wonderful service that brings happiness and joy to so many families. It truly is a heartwarming experience to help create joy for so many!
Thank you for visiting our page and we look forward to celebrating with you!
This is an independently owned and operated franchise licensed by Card My Yard Franchising, LLC.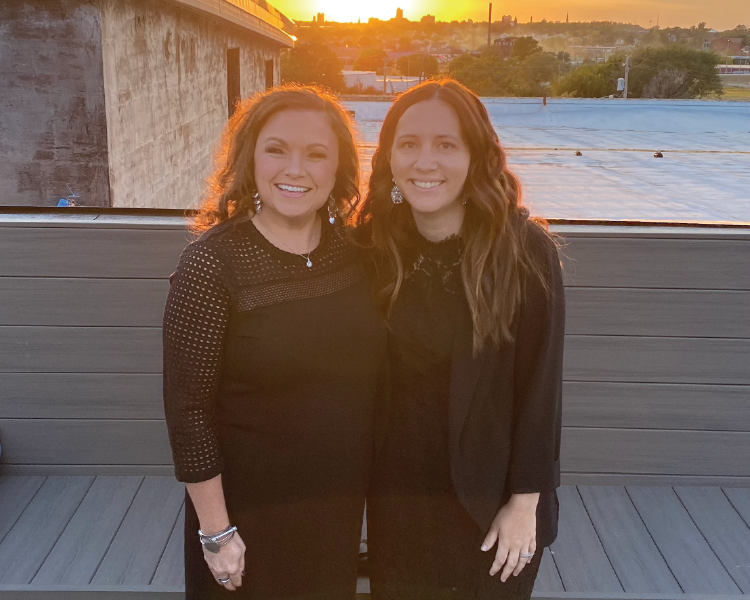 Choose Your Product
Fonts
(Hover for name)
Bright Blue Happy Birthday
Multicolor Happy Birthday-Boy
Multicolor Happy Birthday-Girl
Royal Blue Happy Birthday
Graphics
(Hover for name)
Animal: Unicorn Head Small
Animal: Unicorn with Rainbow
Birthday Cake: 3 Layer Black and Silver
Birthday Cake: 3 tier- pink, green blue
Birthday Cake: HBD Chocolate
Birthday Cake: Strawberry w/ sprinkles
Birthday: Over the Hill Grave
Birthday Party Hat: Black and Gold
Birthday Party Hat: Pink-Double Digits
Birthday Present: Black/Silver Chevron
Birthday Present: Blue- Red stripes
Birthday Present: Multicolor Boy
Birthday Present: Pink with Silver stars
Birthday Present: Royal Blue w/ Gold Ribbon
Character: Sonic the Hedgehog
Clothing/Accessories: Tutu
Emoji: Party Blower - Girl
Food: Cupcake - Colorful Sprinkles
Game: Game Controller: Black
Graduation: Class of '21 Silver & Black
Graduation: Diploma - Silver
Speech Bubble: Black/Purple Happy Birthday Script
Speech Bubble: SURPRISE! Boy
Transportation: Blue Red Monster Truck
Transportation: Car Keys- Large
Wedding: Heart - Red Mr. & Mrs.
Addons
(Hover for name)
Light My Yard with LED Lights
SUPER CAKE - 3 Tier Blue, Bright Blue, Yellow
SUPER PILE OF PRESENTS - Tall