Card My Yard Chicago-Midway
Welcome to Card My Yard Chicago-Midway. We are Karen & Traci and we both grew up in the Chicago Midway area. We met in High School and have been close friends ever since- sharing many of our own and our children's milestones and celebrations along the way.
Karen is divorced with 2 kids and Traci is married with 5 kids. Family is very important to both of us and we've always made it a point to celebrate all of the things, big & small, with friends and family.
We came together to do this business to help you all do the same. We want to help friends & families celebrate their loved ones and their accomplishments and also help our local businesses & schools celebrate events and milestones.
We are excited to bring Card My Yard to the Chicago- Midway area. We hope that you let us help you celebrate your next big event whether it's a birthday, graduation, anniversary, baby announcement , Military Welcome, Back to School or anything at all! We are a full service yard sign rental company. You place the order and we do the rest!
This is an independently owned and operated franchise licensed by Card My Yard Franchising, LLC.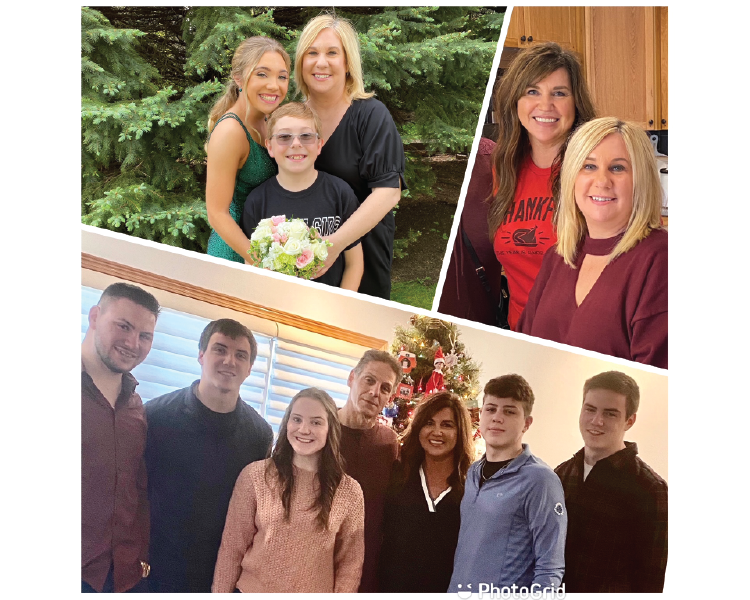 Choose Your Product
Fonts
(Hover for name)
BOO - Purple Black Orange
Bright Blue Happy Birthday
Multicolor Happy Birthday-Boy
Multicolor Happy Birthday-Girl
Royal Blue Happy Birthday
Graphics
(Hover for name)
America: RWB Fire Crackers
America: United States Army
America: United States Marines
Animal: Unicorn Head Small
Animal: Unicorn with Rainbow
Animal: Walking Paw Prints
Baby: Baby Blocks Pink & Blue
Baby: Baby Footprints Circle - Blue
Baby: Baby Footprints Circle - Pink
Birthday Cake: 3 Layer Black and Silver
Birthday Cake: 3 tier- pink, green blue
Birthday Cake: HBD Chocolate
Birthday Cake: Strawberry w/ sprinkles
Birthday: Over the Hill Grave
Birthday Party Hat: Black and Gold
Birthday Party Hat: Double Digits
Birthday Party Hat: Pink-Double Digits
Birthday: Party Popper Blk/Silver- Left
Birthday: Party Popper Blk/Silver- Right
Birthday Present: Black/Silver Chevron
Birthday Present: Blue- Red stripes
Birthday Present: Multicolor Boy
Birthday Present: Pink with Silver stars
Birthday Present: Royal Blue w/ Gold Ribbon
Character: Mouse Ears - Mickey
Character: Mouse Ears - Minnie - Pink Bow
Clothing/Accessories: Birks- White
Clothing/Accessories: High Heels
Clothing/Accessories: Lipstick
Clothing/Accessories: LV Style Handbag
Clothing/Accessories: Make Up Bag
Clothing/Accessories: Nail Polish
Drink: Aged to Perfection Bourbon Barrel
Drink: Rosé Bottle - Rosé All Day
Fireworks: Bright Blue and Gold
Food: Cupcake - Colorful Sprinkles
Food: Happy Dancing Mustache Taco
Game: Game Controller: Black
Game: Play Station Game Controller - BLACK
Graduation: Diploma - Silver
Halloween: Jack-o-Lantern w/ Witch Hat
Halloween: Witch Cauldron
Other Graphic: Credit Card
School: Alarm Clock Books and Apple
School: Books and School Supply Stack
School: Pastel Books with a Bow
Speech Bubble: 40 & Fabulous
Speech Bubble: 50 & Fabulous
Speech Bubble: Black/Purple Happy Birthday Script
Speech Bubble: SURPRISE! Boy
Sport: Chicago Cubs Jersey & Hat-
Sport: Chicago Football Jersey
Sport: Chicago White Sox Jersey & Hat
Sport: Red with Black Hockey Jersey
Transportation: Airplane - Black
Transportation: Car Keys- Large
Transportation: Driver's License
Wedding: Heart - Red Mr. & Mrs.
Addons
(Hover for name)
Light My Yard with LED Lights
SUPER BIRTHDAY: HAPPY BIRTHDAY Multi Colored Stars
SUPER BIRTHDAY: HAPPY BIRTHDAY Script - White Gold & Black
SUPER CAKE - 3 Tier Blue, Bright Blue, Yellow
SUPER CAKE - 3 Tier Blue, Orange, Yellow
SUPER NUMBER: DOUBLE DIGITS - GOLD
SUPER NUMBER: SINGLE DIGIT - GOLD
SUPER PARTY HAT- Blue and pink polka dot
SUPER PARTY HAT- blue with red top
SUPER PILE OF PRESENTS - Red Multi Color
SUPER PILE OF PRESENTS - Tall