Card My Yard Chattanooga
Hi! My name is Joannah and I am excited to provide Chattanooga and surrounding areas with fun and creative signs to help celebrate all the special moments in your life! From birthdays and anniversaries to adoptions and engagements, let me create a sign that will add another level to your celebrations.
Proud to serve: 37402, 37403, 37405, 37408, 37415, 37416, 37419, 37343, 37377, 37379, 37351 and 37384
A Card My Yard yard greeting is the best gift for birthdays, graduations, anniversaries, birth announcements and more. We are a full service yard sign rental company - you book the order and we take care of the rest.
This is an independently owned and operated franchise licensed by Card My Yard Franchising, LLC.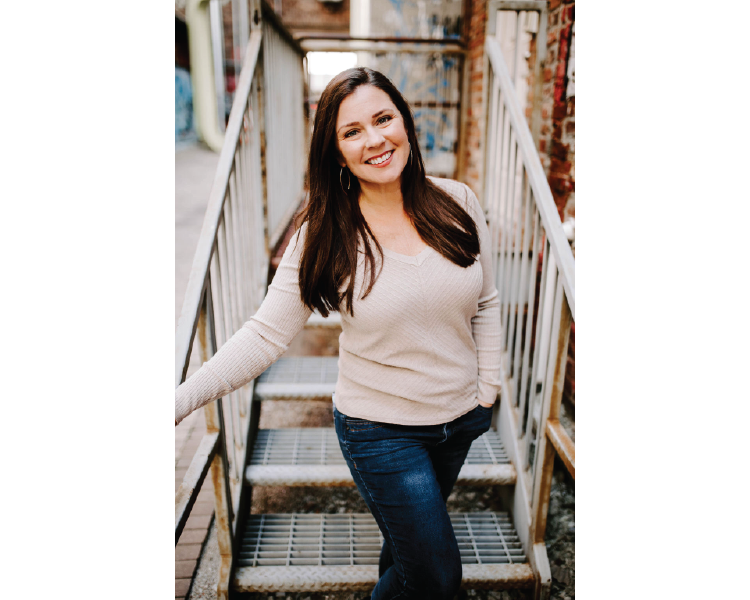 Choose Your Product
Fonts
(Hover for name)
Black Disco Happy Birthday
Bright Blue Happy Birthday
Happy Birthday - Large Confetti Dot
Holographic Happy Birthday
Multicolor Glitter Happy Birthday-Girl
Multicolor Happy Birthday-Boy
Multicolor Happy Birthday-Girl
Rainbow Sequin Happy Birthday
Royal Blue Happy Birthday
Silver Glitter Happy Anniversary
Silver Glitter Happy Birthday
Tropical Flamingo Happy Birthday
Graphics
(Hover for name)
America: Firefighter Helmet
America: United States Army
America: United States Navy
Animal: Unicorn with Balloon
Baby: Baby Blocks Pink & Blue
Birthday Cake: 16th Blue Red Yellow Cake
Birthday Cake: 2 Tier yellow-Red
Birthday Cake: 3 Layer Black and Silver
Birthday Cake: 3 Tier Blue, BrightBlue, Yellow Cake
Birthday Cake: 3 Tier Orange Green Pink Cake with Blue Base
Birthday Cake: 3 tier- pink, green blue
Birthday Cake: 4 Tiered Pink and Turquoise
Birthday Cake: Bright Candy Covered Cake
Birthday Cake: Gold Glitter and Black
Birthday Cake: Happy Birthday Candles
Birthday Cake: HBD Chocolate
Birthday Cake Slice: Girl
Birthday Cake: Strawberry w/ sprinkles
Birthday Cake: Unicorn Cake
Birthday Party Hat: Green Yellow Stripe
Birthday Party Hat: Pink Blue Stripe
Birthday Party Hat: Pink with Polkadots
Birthday Party Hat: Red Blue Stripe
Birthday: Party Popper Black and Gold- Left
Birthday: Party Popper Black and Gold- Right
Birthday: Party Popper Blk/Silver- Left
Birthday: Party Popper Blk/Silver- Right
Birthday: Party Popper Red and Yellow- Left
Birthday: Party Popper Red and Yellow- Right
Birthday Present: Black/Silver Chevron
Birthday Present: Black with Gold Glitter Bow/Stars
Birthday Present: Blue Green
Birthday Present: Blue- Red stripes
Birthday Present: Green Black White Dots Yellow Bow
Birthday Present: Multicolor Boy
Birthday Present: Multicolor Girl
Birthday Present: Orange Horizontal Stripes Purple Bow
Birthday Present: Pink and White Dots
Birthday Present: Purple Stars
Birthday Present: Purple with Pink Glitter Bow/Stars
Birthday Present: Red with Blue dots
Birthday Present: Yellow Green White Dots Black Bow
Birthday Present: Yellow Red White Dots Blue Bow
BUBBLE: Cluster of Bubbles
Character: Astronaut w/ Flag
Character: Harry Potter - Hermoine
Character: Ice Princess - Anna
Character: Ice Princess - Elsa
Character: Princess Carriage
Character: Princess Castle
Character: Sesame Street - Elmo
Character: Star Wars - Baby Yoda in Hover Pod
Character: Star Wars - Boba Fett
Character: Star Wars - Darth Vader
Character: Star Wars Mandalorian
Character: Star Wars - R2-D2
Character: Star Wars - Yoda
Character: Tiana Style Princess
Christmas: African American Elf on a Shelf
Christmas: Christmas Tree
Christmas: Elf on the Shelf Boy
Clothing/Accessories: Make Up Bag
Emoji: Party Blower - Girl
Fireworks: Black and Silver
Flower: Pale Pink with Petals
Flower: Pink Bouquet Yellow Bow
Flower: Yellow Bouquet Pink Bow
Food: Cupcake - Blue with Chocolate
Food: Cupcake - Colorful Sprinkles
Food: Pink Sundae with Candy & Star Sprinkles
Food: Triangle Watermelon Slice
Game: Game Controller: Black
Game: Play Station Game Controller - BLACK
Game: Play Station Game Controller - BLUE
Grad Cap: "Class Of"- Black
Grad Cap: w/ Gold Diploma
Grad Cap: w/ Silver Diploma
Graduation: Congrats Graduate- black circle
Graduation: Diploma - Gold
Graduation: Diploma - Silver
Graduation: Grad cap on books
Graduation: Graduate- Female
Graduation: Graduate- Male
Graduation: Senior Friends- Black
Halloween: Candy Bucket- Green
Halloween: Pumpkin- Trick or Treat
Heart: Primary Color Rainbow
Heart: We Love you - Pink
Movie/Theater: Movie Reel
Music: Microphone - Black
School: Pastel Books with a Bow
Space: White Blue Rocket With Flames
Sport: Atlanta Braves Jersey & Hat
Sport: Ballet Pointe Shoes
Sport: Gymnast Silhouette
Sport: Karate Kick Silhouette
Sport: Mountain Bike Circle
Sport: Tennessee Titans Football Jersey
Summer: Flamingo Pool Float
Summer: Sunglasses Pineapple
Transportation: Airplane - Black
Transportation: Blue Red Monster Truck
Transportation: Car Keys- Large
Transportation: Euro Sports Car
Addons
(Hover for name)