Card My Yard Chapel Hill
Hi! I'm Meredith Fitch and I am so excited to team up with Carrie, spreading joy and cheer through our community! I grew up in Wilmington, NC. After graduating from Peace College in Raleigh and UNC Chapel Hill, I married David Fitch. We live in Chapel Hill, Go Heels!! We have two children, Virginia and Lee, along with our sweet pup, Peaches! I love to bake, spend time with family and friends, and travel! We can't wait to help you celebrate all of life's special moments!!
Hi! I am Carrie Williamson and I am SO excited to join forces with Meredith to help you celebrate special times, big and small. I was lucky enough to grow up in Chapel Hill and I am grateful to to be able to raise my family here as well. I am married to my high school sweetheart, Eddie, and we have two boys, Cal and Andy, and a big fluff ball of a dog, Bruce! I love the beach, spending time with family, working out and having fun! We can't wait to get to share in your joy and stake your yard!
Proud to Serve: 27514, 27517, 27707, 27510 and 27713
A Card My Yard yard greeting is the perfect gift for birthdays, graduations, anniversaries and celebrations of any size. We are a full service yard sign rental company - you book the order and we take care of the rest.
This is an independently owned and operated franchise licensed by Card My Yard Franchising, LLC.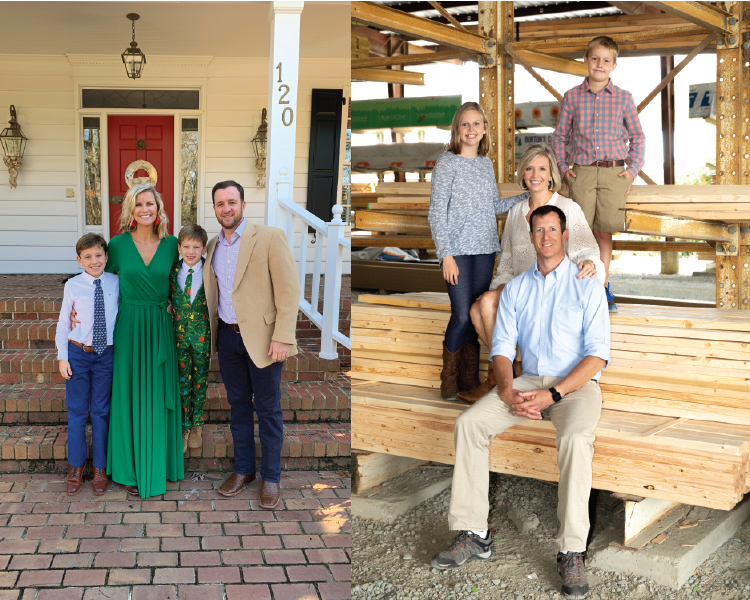 Choose Your Product
Fonts
(Hover for name)
Bright Blue Happy Birthday
Multicolor Glitter Happy Birthday-Girl
Multicolor Happy Birthday-Boy
Multicolor Happy Birthday-Girl
Royal Blue Happy Birthday
Turquoise Glitter Congrats
Turquoise Glitter Happy Birthday
Graphics
(Hover for name)
Birthday Cake: 2 Tier yellow-Red
Birthday Cake: 3 Tier Blue, BrightBlue, Yellow Cake
Birthday Cake: 3 Tier Orange Green Pink Cake with Blue Base
Birthday Cake: 3 tier- pink, green blue
Birthday Cake: Happy Birthday Candles
Birthday Cake: HBD Chocolate
Birthday Cake: Pink and turquoise w/ Yellow star candles
Birthday Cake: Unicorn Cake
Birthday Party Hat: blue and red
Birthday Party Hat: Pink Blue Stripe
Birthday Present: Blue on Blue Dots with Red Bow
Birthday Present: Blue- Red stripes
Birthday Present: Multicolor Boy
Birthday Present: Multicolor Girl
Birthday Present: Pink Hearts Bright Blue Bow
Birthday Present: Pink with Silver stars
Birthday Present: Red with Blue dots
Christmas: Christmas Tree
Christmas: Elf on the Shelf Boy
Christmas: Elf on the Shelf Girl
Christmas: Heart Eye Santa
Christmas: Rudolph the Reindeer
Fireworks: Bright Blue/silver
Food: Cupcake - Blue with Chocolate
Food: Cupcake - Colorful Sprinkles
Game: Game Controller: Black
Grad Cap: w/ Gold Diploma
Grad Cap: w/ Silver Diploma
Graduation: Congrats Graduate w/ Gold Diploma
Graduation: Congrats Graduate w/ Silver Diploma
Graduation: Diploma - Silver
Halloween: Witch Cauldron
School: Backpack/school supplies- Blue
Space: White Blue Rocket With Flames
Transportation: Car Keys- Large
Transportation: Jeep - Blue
Transportation: Yellow Red Monster Truck
Addons
(Hover for name)
SUPER PARTY HAT- Pink Polkadot