Card My Yard Cedar Grove
Hi we are the Rizzo's and the proud owners of Card My Yard Cedar Grove. Lynda is a life-long resident of Cedar Grove and Tony moved here when we got married. We raised our two daughters here and we also have 2 pups who we love so much. We are recent empty nesters and love to celebrate special occasions, we can't wait to bring joy to our neighbors and community.
Card My Yard Cedar Grove happily services: Cedar Grove, Verona, Essex Fells, Roseland, Caldwell, North Caldwell, West Caldwell, Fairfield, Montclair, Upper Montclair, Glen Ridge, West Orange, Little Falls, Woodland Park, Totowa and parts of Clifton. If you are interested in our service and do not see your town listed, feel free to contact us to see if we can still help! Now Serving: 07004, 07006, 07009, 07021, 07042, 07043, 07044, 07052, 07068, 07424, 07512, 07012, 07013, 07028
A Card My Yard yard greeting is the perfect gift for birthdays, graduations, anniversaries and celebrations of any size. We are a full service yard sign rental company - you book the order and we take care of the rest.
This is an independently owned and operated franchise licensed by Card My Yard Franchising, LLC.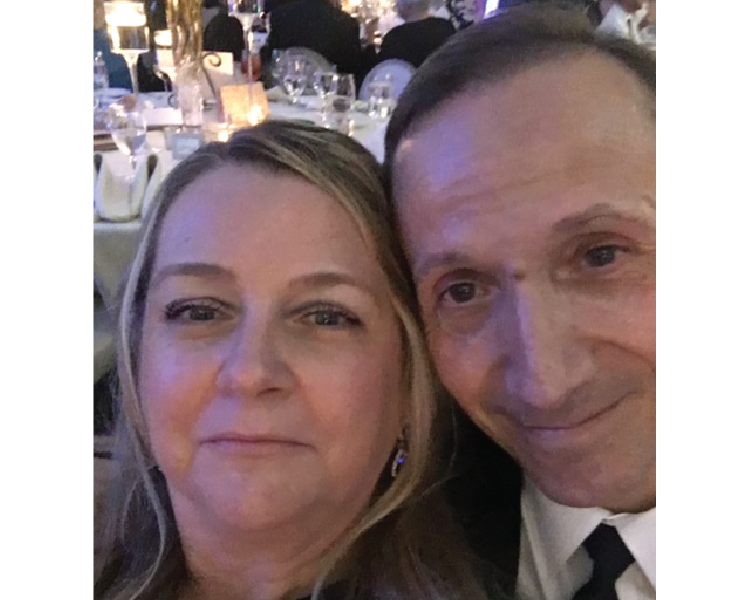 Choose Your Product
Fonts
(Hover for name)
BOO - Black/Orange Chevron
Bright Blue Happy Birthday
Gradient Pink/Bright Blue Happy Birthday
Multicolor Happy Birthday-Boy
Multicolor Happy Birthday-Girl
Royal Blue Happy Birthday
Silver Glitter Happy Birthday
Graphics
(Hover for name)
America: United States Marines
Animal: Purple & Yellow Butterfly
Baby: Baby Blocks Pink & Blue
Baby: Baby Footprints Circle - Blue
Baby: Baby Footprints Circle - Pink
Balloon: Silver- Double Digits
Balloon: Silver- Teen Scene
Birthday: Birthday Glasses Blue
Birthday Cake: 2 Tier yellow-Red
Birthday Cake: 3 Tier Blue, BrightBlue, Yellow Cake
Birthday Cake: 3 Tier Orange Green Pink Cake with Blue Base
Birthday Cake: 3 tier- pink, green blue
Birthday Cake: 3 tier- Red, Blue, Yellow
Birthday Cake: HBD Chocolate
Birthday Cake: Red Candles
Birthday Cake Slice: Girl
Birthday Cake: Strawberry w/ sprinkles
Birthday Cake: Unicorn Cake
Birthday Cake: Yellow Dot
Birthday Present: Black/Silver Chevron
Birthday Present: Blue Green
Birthday Present: Blue- Red stripes
Birthday Present: Bright Blue and Purple Stripe Horizontal
Birthday Present: Green Orange Stripe Yellow Bow
Birthday Present: Multicolor Boy
Birthday Present: Multicolor Girl
Birthday Present: Pink and Turquiose Polka Dot
Birthday Present: Pink Orange & Yellow Stripe
Birthday Present: Pink with Silver stars
Birthday Present: Red with Blue dots
Birthday Present: Turquoise polka dot with pink bow
Birthday Present: Yellow Orange Diagonal Stripes Blue Bow
Birthday Present: Yellow with Red Bow
Character: Ballerina with Pony Tail
Character: Captain America
Character: My Little Pony - Blue
Character: Princess Carriage
Character: Sesame Street - Cookie Monster
Character: Sesame Street - Elmo
Character: Star Wars - Baby Yoda in Hover Pod
Character: Star Wars - Boba Fett
Character: Star Wars - Darth Vader
Character: Star Wars - Yoda
Christmas: Christmas Tree
Christmas: Elf on the Shelf Boy
Christmas: Elf on the Shelf Girl
Christmas: Rudolph the Reindeer
Christmas: Santa with sack
Clothing/Accessories: Birks- White
Clothing/Accessories: LV Style Handbag
Clothing/Accessories: Make Up Bag
Clothing/Accessories: Pink Glitter Princess Crown
Drink: Pink Orange Coffee Cup
Emoji: Party Blower - Girl
Fireworks: Black and Silver
Flower: Pink Bouquet Yellow Bow
Food: Cupcake - Chocolate w/ Yellow Paper
Food: Cupcake - Colorful Sprinkles
Food: Cupcake - Red White & Blue w/ Star Wrapper
Food: Sundae with a Strawberry on top
Game: Among Us Shhh Imposter
Game: Fortnite #1 Victory Royale
Game: Game Controller: Black
Game: Play Station Game Controller - BLACK
Graduation: College Graduate Circle
Graduation: Congrats Grad Circle- silver
Graduation: Congrats Graduate Circle- Black & Maroon
Graduation: Congrats Graduate Circle- Black & Red
Graduation: Congrats Graduate Circle- Black & Royal Blue
Graduation: Congrats Graduate Circle- Black & Yellow
Graduation: Congrats Graduate w/ Silver Diploma
Graduation: Diploma - Silver
Graduation: GRAD Square Stacked- silver/blue
Graduation: Graduate- Female
Graduation: Graduate- Male
Halloween: Pumpkin- Trick or Treat
Halloween: Spider Web Trick or Treat
Religious: Bar Mitzvah Silver
Religious: Bat Mitzvah Silver
Religious: Mazel Tov Silver
Religious: Star of David - SILVER
School: Backpack/school supplies- Blue
School: Composition Book - Green and Blue
School: Composition Book - Green and Pink
School: Pastel Books with a Bow
Speech Bubble: BEST DAD Burst
Speech Bubble: Blue/White Happy Birthday Script
Speech Bubble: It's Party Time! (Primary Colors)
Speech Bubble: Life is Better With a Dog
Speech Bubble: Party Popper- Happy Retirement
Speech Bubble: Sweet 16 Burst
Speech Bubble: Time to Celebrate- Blue
Sport: New York Giants Football Jersey
Sport: New York Jets Football Jersey
Sport: Skateboard- Flames
TOYS: Pop It - Rainbow Square
Transportation: Blue Red Monster Truck
Transportation: Cement Truck
Transportation: Firetruck
Transportation: Police Car- 3d
Transportation: Yellow Red Monster Truck
Addons
(Hover for name)
Light My Yard with LED Lights