Card My Yard Bakersfield
Hi! We are the Przybylski (She-bil-ski) family. We are so excited about bringing Card My Yard to Bakersfield. Our Bakersfield community is so generous and giving, this is a perfect fit for our town! Even though Daniel touches many local businesses through his work at Verizon Wireless and Angel has staked many For Sale signs in yards as a local Realtor, this Card My Yard business is truly a family affair. Our kids, Annie and Harry, love a good celebration and are a vital part of this franchise. We look forward to making your announcements, birthdays, special occasions & events bigger and better with Card My Yard Bakersfield.
Now servicing the following zip codes: 93308, 93311, 93312, 93313, 93314 and 93309
This is an independently owned and operated franchise licensed by Card My Yard Franchising, LLC.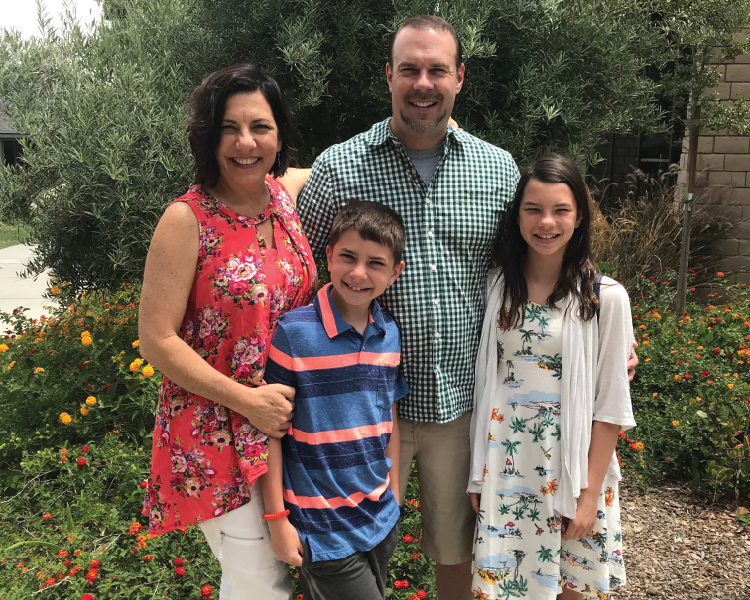 Choose Your Product
Fonts
(Hover for name)
Black Glitter Happy Birthday
Mermaid Happy Birthday - Champagne
Multicolor Happy Birthday-Girl
Pink Glitter Happy Birthday
Red Glitter Happy Birthday
Royal Blue Happy Birthday
Graphics
(Hover for name)
America: Firefighter Helmet
America: Red White & Blue USA
America: Statue of Liberty
America: United States Army
America: VOTE BUTTON WITHOUT FLAG
Animal: Hen with 2 Chicks
Animal: Mustang in Circle
Animal: Redfish (Red Drum)
Birthday Cake: 16th Blue Red Yellow Cake
Birthday Cake: 2 Tier yellow-Red
Birthday Cake: 3 tier- pink, green blue
Birthday Cake: HBD Chocolate
Birthday Cake: Strawberry w/ sprinkles
Birthday Present: Blue- Red stripes
Birthday Present: Multicolor Boy
Birthday Present: Multicolor Girl
Birthday Present: Royal Blue w/ Gold Ribbon
Character: Arabian Princess
Character: Baby Yoda in Hover Pod
Character: Cocomelon Boba Bear
Character: Cocomelon Ladybug
Character: Fairy - Green w/ Pink wings
Character: Harry Potter - Hermoine
Character: Ice Princess - Anna
Character: Ice Princess - Elsa
Character: Mouse Ears - Mickey
Character: Mouse Ears - Minnie - Pink Bow
Character: Peppa Pig Fairy Wings
Character: Princess - African American
Character: Sonic the Hedgehog
Character: Star Wars - Darth Vader
Character: Star Wars - R2-D2
Christmas: Rudolph the Reindeer
Clothing/Accessories: Basketball Shoe
Clothing/Accessories: Lipstick
Clothing/Accessories: Make Up Bag
Easter: Egg- Pink and Blue
Easter: Egg - Rainbow Dot
Emoji: Party Blower - Girl
Fireworks: Red and Silver
Flower: Yellow Bouquet Pink Bow
Game: Among Us Certified Imposter
Game: Among Us Shhh Imposter
Game: Fortnite #1 Victory Royale
Game: Game Controller: Black
Movie/Theater: Movie Reel
Other Graphic - Arrow R/L
Outdoors: Hiking Across America
Outdoors: Mountain Road Campfire
Religious: Mazel Tov Silver
School Graphic: Bakersfield- Lion Head
School Graphic: Painters Palette
School Graphics: Books- no words
Space: Rocket- Red and blue
Space: White Blue Rocket With Flames
Speech Bubble: Back to School
Speech Bubble: Comic -"BOOM"
Speech Bubble: Comic-"POW"
Speech Bubble: Totally Rad
Sport: Bakersfield Condors
Sport: Cheerleader - Black and grey with dark hair
Sport: Colorful Dancer on Heart
Sport: Surf Board with Girl
Technology: iPad - Celebrate!
Technology: Laptop "Hello"
Technology: YouTube Style PLAY
Technology: YouTube Style Subscribe
Transportation: Car Keys- Large
Transportation: Driver's License
Transportation: Firetruck
Transportation: Golf Cart
Transportation: Monster Truck
Transportation: New Driver Sign
Transportation: Police Car- 3d
Transportation: Vintage Train
Addons
(Hover for name)
SUPER BIRTHDAY: HAPPY BIRTHDAY Rainbow