Card My Yard Athens
I'm Marianna, and I am so excited to help you celebrate with Card My Yard! Originally from South Carolina, I moved to Athens in 2013 and fell in love with this town. My biggest life blessings have been my husband Sam, and my daughter, Eva. I've worked in the marketing field for over 15 years and can't think of a BIGGER way to celebrate life's big moments than with Card My Yard!
Now serving: 30601, 30605, 30606, 30607, 30622, 30656, 30666, 30620, 30680, 30677, 30621, 30677 and 30621.
This is an independently owned and operated franchise licensed by Card My Yard Franchising, LLC.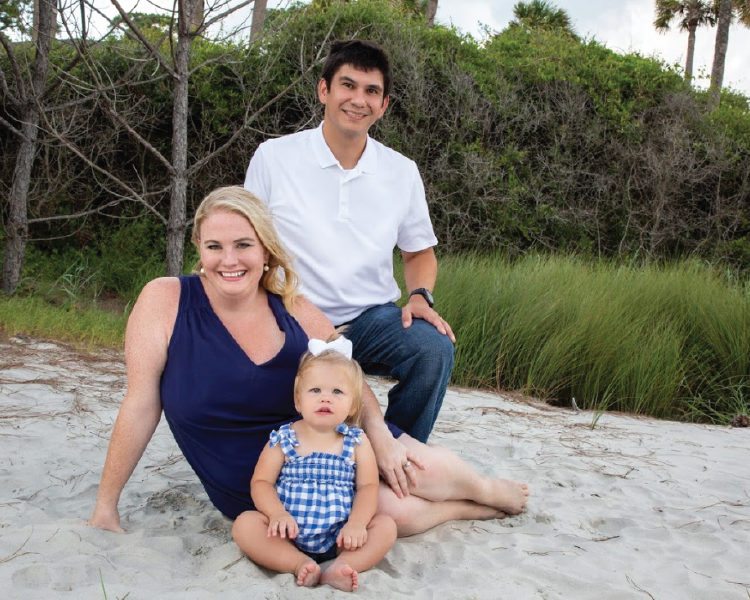 Choose Your Product
Fonts
(Hover for name)
Black Glitter Happy Birthday
Camo Green Happy Birthday
Multicolor Glitter Happy Birthday-Girl
Multicolor Happy Birthday-Girl
Pink Glitter Happy Birthday
Purple Polka Dot Happy Birthday
Royal Blue Happy Birthday
Silver Glitter Happy Birthday
Graphics
(Hover for name)
Animal: Bulldog - Purple Collar
Animal: Golden Retriever Circle
Animal: Mallard Duck Flying
Animal: Unicorn Head Small
Balloon: Silver- Double Digits
Birthday Cake: 2 Tier yellow-Red
Birthday Cake: 3 Tier Blue, BrightBlue, Yellow Cake
Birthday Cake: 3 tier- pink, green blue
Birthday Cake: 3 tier- purple, pink, yellow icing
Birthday Cake: Chocalate/ chocolate
Birthday Cake: HBD Chocolate
Birthday Cake: Pale Pink 3 layer
Birthday Cake: Red Candles
Birthday Cake: Strawberry w/ sprinkles
Birthday Cake: Yellow Dot
Birthday: Over the Hill Grave
Birthday Party Hat: Black and Silver
Birthday Party Hat: Pink Blue Stripe
Birthday Party Hat: Red Blue Stripe
Birthday: Party Popper Blk/Silver- Left
Birthday: Party Popper Blk/Silver- Right
Birthday Present: Blue on Blue Dots with Red Bow
Birthday Present: Blue- Red stripes
Birthday Present: Bright Blue with Pink and Yellow Stars
Birthday Present: Bright Blue with Purple Glitter Bow/Stars
Birthday Present: Multicolor Boy
Birthday Present: Multicolor Girl
Birthday Present: Pink and Turquiose Polka Dot
Birthday Present: Pink with Silver stars
Birthday Present: Red and Silver Bow
Birthday Present: Red with Black Bow
Birthday Present: Red with Blue dots
Birthday Present: Turquoise polka dot with pink bow
Character: Ice Princess - Anna
Character: Ice Princess - Elsa
Character: Mouse Ears - Mickey
Character: Mouse Ears- Minnie
Character: PJ Mask - Green
Character: Princess - African American
Character: Star Wars - Baby Yoda in Hover Pod
Character: Star Wars - Boba Fett
Clothing/Accessories: Crown
Clothing/Accessories: LV Style Handbag
Clothing/Accessories: Make Up Bag
Clothing/Accessories: Pink Glitter Princess Crown
Clothing/Accessories: Red Sunglasses
Drink: Aged to Perfection Bourbon Barrel
Emoji: Party Blower - Girl
Fireworks: Black and Silver
Fireworks: Red and Silver
Flower: Bright Pink with Petals
Flower: Hawaiian Hibiscus & Plumeria
Flower: Leaves with Plumeria Flowers
Flower: Pale Pink with Petals
Food: Cupcake - Colorful Sprinkles
Game: Game Controller: Black
Game: Play Station Game Controller - BLACK
Grad Cap: w/ Silver Diploma
Graduation: C/O - Class Of
Graduation: College Sweatshirt
Graduation: Congrats Grad Circle- silver
Graduation: Congrats Graduate- black circle
Graduation: Diploma - Silver
Graduation: GRAD Square Stacked- silver/blue
Graduation: Graduate- Female
Graduation: Graduate- Male
Heart: Pink Best Mom Ever
Heart: We Love you - Pink
Movie/ Theater: Movie Clapboard
Movie/Theater: Movie Reel
Nature: Wave (Breaking Left)
Nature: Wave (Breaking Right)
Other Graphic - Arrow R/L
Other Graphic: Credit Card
Other Graphic: Princess Castle
Pennant - Georgia Southern
School: Backpack/school supplies- Blue
School: Kids Holding Hands
School: Open Book with Fairy Tale Kingdom
School: School Bus Cut Out
School: We Missed You Pencil Circle
School: We Missed You School Blue
Space: Rocket- Red and blue
Space: White Blue Rocket With Flames
Speech Bubble: Best Dad Ever (Blue Circle)
Speech Bubble: Best Mom Ever (Pink)
Speech Bubble: Birthday Vibes- Blue
Speech Bubble- Cheers- silver
Speech Bubble: Congrats- Silver
Speech Bubble: Honk- black
Speech Bubble: Honk- blue
Speech Bubble: Honk- pink
Speech Bubble: Party Time- Red
Speech Bubble: Sweet 16 Burst
Speech Bubble: Time to Celebrate- Blue
Sport: Atlanta Braves Jersey & Hat
Sport: Atlanta Falcons Football Jersey
Sport: Ballet Pointe Shoes
Sport: Cheerleader-Black and grey with blonde hair
Sport: Football Jersey - Green
Sport: Mountain Bike- yellow
Transportation: Car Keys- Large
Transportation: Driver's License
Transportation: Jeep - Black
Transportation: Jeep - Pink
Transportation: Monster Truck
Addons
(Hover for name)
SUPER BIRTHDAY: HAPPY BIRTHDAY Rainbow
SUPER CAKE - 3 Tier Blue, Bright Blue, Yellow
SUPER CAKE - 3 Tier Blue, Orange, Yellow
SUPER FRAME - RAINBOW BURST
SUPER FRAME - SILVER GLITTER
SUPER PARTY HAT- multi argyle
SUPER SIGN: Diploma- Silver