Card My Yard Apple Valley
Greetings! My name is Lana & I am excited to bring joy to the community with Card My Yard! My husband & I grew up in Apple Valley, we met in 4th grade! We have 2 married sons & a grandson living nearby who bring us lots of joy! We enjoy spending time with family & friends, traveling, attending sporting events and experiencing all the Twin Cities has to offer. In 2012 I was fortunate to have been given the gift of life when a dear friend donated her kidney. I celebrate life every day and look forward to helping you celebrate your joyful occasions!
A Card My Yard greeting is a unique, fun way to celebrate birthdays, anniversaries, graduations and anything else you want to say or celebrate! We are a full service sign rental company, you book the order and we do the rest. Currently serving the Apple Valley, Lakeville & parts of Burnsville community, zip codes 55124, 55044 & 55306.
This is an independently owned and operated franchise licensed by Card My Yard Franchising, LLC.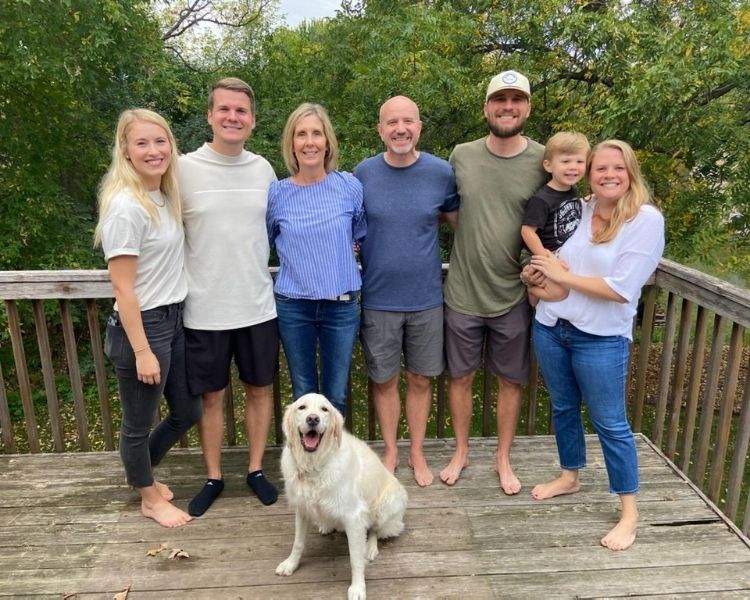 Choose Your Product
Fonts
(Hover for name)
Bright Blue Happy Birthday
Multicolor Happy Birthday-Boy
Multicolor Happy Birthday-Girl
Purple Glitter Happy Birthday
Rose Gold Glitter Congrats
Royal Blue Happy Birthday
Silver Glitter Happy Anniversary
Silver Glitter Happy Birthday
Graphics
(Hover for name)
Animal: TRex with Background
Animal: Unicorn Head Small
Birthday Cake: 3 Layer Black and Silver
Birthday Cake: 3 tier- pink, green blue
Birthday Cake: HBD Chocolate
Birthday Cake: Strawberry w/ sprinkles
Birthday: Over the Hill Grave
Birthday Party Hat: Black and Gold
Birthday Party Hat: Pink-Double Digits
Birthday Present: Black/Silver Chevron
Birthday Present: Blue- Red stripes
Birthday Present: Multicolor Boy
Birthday Present: Pink with Silver stars
Birthday Present: Royal Blue w/ Gold Ribbon
Christmas: Elf on the Shelf Boy
Christmas: New Christmas Truck- Red
Christmas: Santa with sack
Christmas: Stacked Presents
Food: Cupcake - Colorful Sprinkles
Game: Game Controller: Black
Graduation: Congrats Grad Circle- gold
Graduation: Congrats Grad Circle- silver
Graduation: Congrats Graduate- black circle
Graduation: Congrats Graduate Circle- Black & Red
Graduation: Congrats Graduate Circle- Black & Royal Blue
Graduation: Diploma - Gold
Graduation: Diploma - Silver
Graduation: Friends- "The One Where they were Quarantined"
Nature: Silver 8 Arm Snowflake
Speech Bubble: Black/Purple Happy Birthday Script
Speech Bubble: SURPRISE! Boy
Transportation: Car Keys- Large
Wedding: Heart - Red Mr. & Mrs.
Addons
(Hover for name)
Light My Yard with LED Lights
SUPER CAKE - 3 Tier Blue, Bright Blue, Yellow
SUPER PILE OF PRESENTS - Tall