Card My Yard Abilene
Hi! My name is Megan Bontke. I attended Hardin-Simmons University and loved Abilene so much that I returned in 2011. I am the proud wife to Kenny and momma to three amazing kiddos. I cannot wait to be a part of your celebrations. Serving Abilene and surrounding areas. We are proud to serve Abilene, Texas and the surrounding areas! Serving: 79530, 79606, 79605, 79603, 79601, 79602, 79536, 79541, 79563, 79508 and 79562.
A Card My Yard yard greeting is the perfect gift for birthdays, graduations, anniversaries and celebrations of any size. We are a full service yard sign rental company - you book the order and we take care of the rest.
This is an independently owned and operated franchise licensed by Card My Yard Franchising, LLC.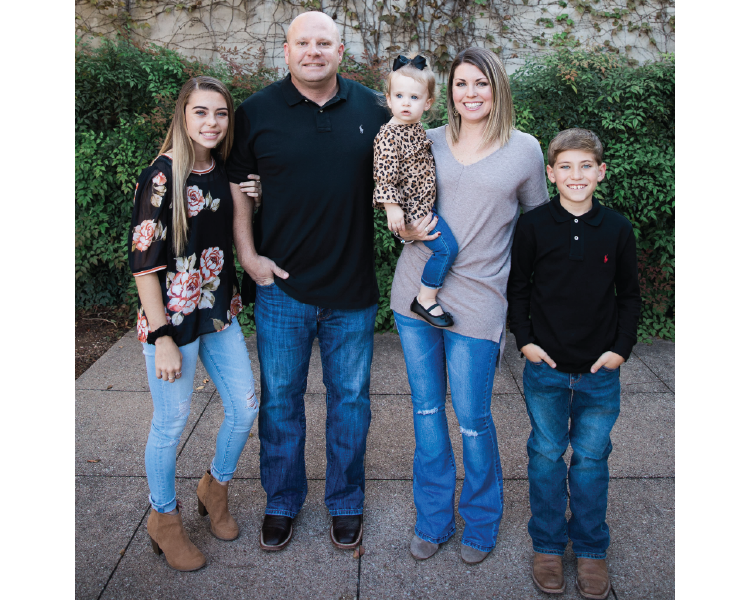 Choose Your Product
Fonts
(Hover for name)
BOO - Black/Orange Chevron
BOO - Black/Orange Polka Dot
Bright Blue Happy Birthday
Camo Green Happy Birthday
Gradient Yellow/Bright Blue Happy Birthday
Happy Birthday - Large Confetti Dot
Multicolor Glitter Happy Birthday-Girl
Multicolor Happy Birthday-Boy
Multicolor Happy Birthday-Girl
Pink & Turquoise Chevron Happy Birthday
Red Glitter Happy Birthday
Royal Blue Happy Birthday
Turquoise Glitter Happy Birthday
Graphics
(Hover for name)
America: United States Air Force
America: United States Marines
Animal: Bulldog - Purple Collar
Animal: TRex with Background
Animal: Triceratops with Background
Animal: Unicorn Head Small
Animal: Unicorn with Rainbow
Birthday Cake: 2 Tier Turquoise
Birthday Cake: 2 Tier yellow-Red
Birthday Cake: 3 Layer Black and Silver
Birthday Cake: 3 Tier Blue, BrightBlue, Yellow Cake
Birthday Cake: 3 tier- pink, green blue
Birthday Cake: 4 Tiered Pink and Turquoise
Birthday Cake: Blue, Yellow, Red
Birthday Cake: Gold Glitter and Black
Birthday Cake: HBD Chocolate
Birthday Cake: Pink diamond
Birthday Cake Slice: Girl
Birthday Cake: Yellow Dot
Birthday Party Hat: Black and Gold
Birthday: Party Popper Blk/Silver- Left
Birthday: Party Popper Blk/Silver- Right
Birthday: Party Popper Red and Yellow- Left
Birthday: Party Popper Red and Yellow- Right
Birthday Present: Black/Silver Chevron
Birthday Present: Black with Gold Glitter Bow/Stars
Birthday Present: Blue Green
Birthday Present: Blue- Red stripes
Birthday Present: Bright Blue with Pink and Yellow Stars
Birthday Present: Multicolor Boy
Birthday Present: Multicolor Girl
Birthday Present: Pink Orange & Yellow Stripe
Birthday Present: Purple Stars
Birthday Present: Red with Blue Stars
Birthday Present: Tall Pink and Turquoise
Birthday Present: Turquoise with Stars, Pink Bow
Birthday Present: Yellow Orange Diagonal Stripes Blue Bow
Character: Cat in the Hat
Character: Mermaid: African American
Character: Mouse Ears - Mickey
Character: PJ Masks Circle
Character: Supergirl (Blonde)
Christmas: Buffalo check deer
Christmas: Buffalo Check Tree- red and black
Christmas: Chevron Tree- Red and Green
Christmas: Christmas Truck - Red
Christmas: Elf on the Shelf Boy
Christmas: Elf on the Shelf Girl
Christmas: Nativity Scene
Christmas: Nutcracker Blue
Christmas: Nutcracker Green
Christmas: OH Come let us Adore HIM
Clothing/Accessories: Crown
Clothing/Accessories: Tutu
Easter: Egg - Rainbow Dot
Emoji: Party Blower - Girl
Fireworks: Red and Silver
Fireworks: Red, White & Blue
Food: Cupcake - Colorful Sprinkles
Food: Cupcake - Pink & Bright Blue Dots
Game: Fortnite #1 Victory Royale
Game: Game Controller: Black
Game: Play Station Game Controller - BLUE
Game: Play Station Game Controller - PINK
Graduation: College Bound - Purple
Graduation: Diploma - Gold
Graduation: Diploma - Silver
Graduation: Graduate- Female
Graduation: Graduate- Male
Graduation: Worth the Hassle - Gold
Graduation: Worth the Hassle - Silver
Halloween: Purple Monster
Halloween: Witch Cauldron
Other Graphic: Princess Castle
Outdoors: Deer on Mountain
Pennant: Abilene- ACU Wildcats
Pennant: Abilene- Bulldogs
Pennant: Abilene- Cougars
Pennant - GO EAGLES (Abilene HS)
Pennant - HSU (Hardin Simmons University)
Pennant - Indians (Jim Ned HS)
School Graphic: Aggie Thumb
School Graphic: Eagle- black
School Graphic: Midland HS Bulldog
School: Kids Holding Hands
School: School Bus Cut Out
School: Stack of Books with Worm
School: We Missed You Pencil Circle
School: We Missed You School Blue
Speech Bubble: Dream Big Turquoise
Transportation: Car Keys- Large
Transportation: Driver's License
Transportation: Tractor - Green
Addons
(Hover for name)
SUPER BIRTHDAY: HAPPY BIRTHDAY Script - White Gold & Black
SUPER CAKE - 3 Tier Blue, Bright Blue, Yellow
SUPER CAKE - Unicorn Cake
SUPER SIGN: Grad Cap- Gold
SUPER SIGN: Grad Cap - Silver